2021 Student Elections
Election Timeline & Application Materials:
Application Materials Available February 16th through March 12th
Click Here for the complete Election Timeline PDF [Updated 2/16/2021]
---
2021 Candidate List [All Candidates]
Want to run for office?
The application period has ended. The SGA may appoint qualified students to uncontested or vacant races through April 5th. Interested in being appointed to the ballot? Email Zack Miranda at zmiranda@santarosa.edu.
2021 Candidate Brochure Draft [All Candidate Photos and Statements]
---
Campaigning begins on Monday, March 15th.
Declarations of intent to run as a slate must be submitted by Monday, April 1st, at 5 PM
Virtual Election Assemblies will be recorded at the following dates:
Assembly #1: Tuesday, April 6th, at 12 PM
Assembly #2: Wednesday, April 7th, at 12 PM 
Election Week:
April 12th through 16th, 2021
Candidate Expenditure Forms are due on Friday, April 23rd, at 5 PM.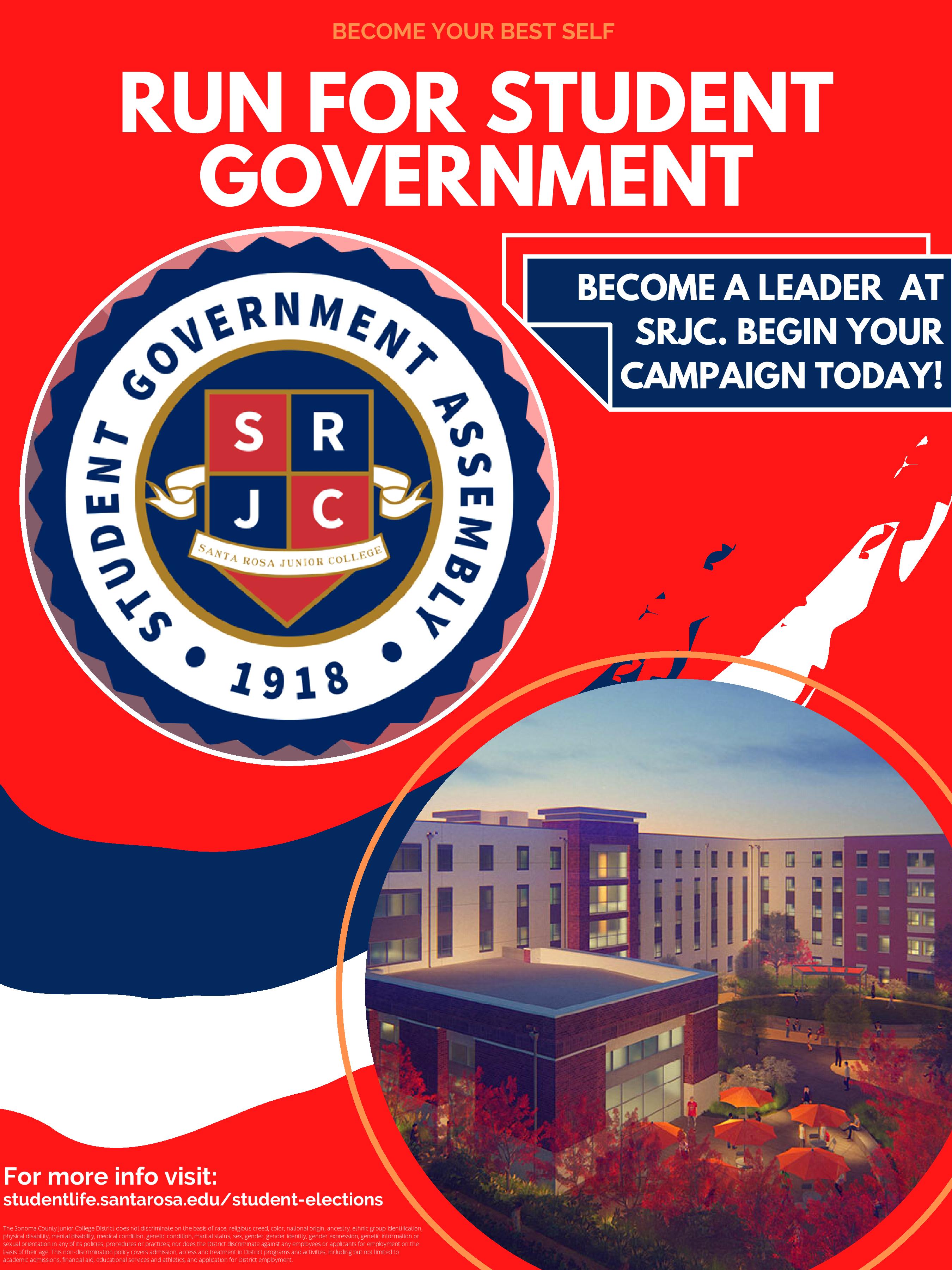 ---
Interested in running for office?
Fill out this form to get more information
---
Spring 2020 Student Elections Results
---
Need assistance voting or getting information about candidates? Contact Election Coordinator Zack Miranda at 707-524-1528 or zmiranda@santarosa.edu.