Mission Statement
Acknowledging the vision and mission of Santa Rosa Junior College, Student Engagement Programs target new, returning, and continuing students in order to assist in the successful accomplishment of their chosen goals. This is accomplished by making both on-and off-campus referrals; offering activities and events to engage students on campus; conducting seminars and workshops to enhance learning; and publishing a weekly eNewsletter during the academic year.
---
Welcome Center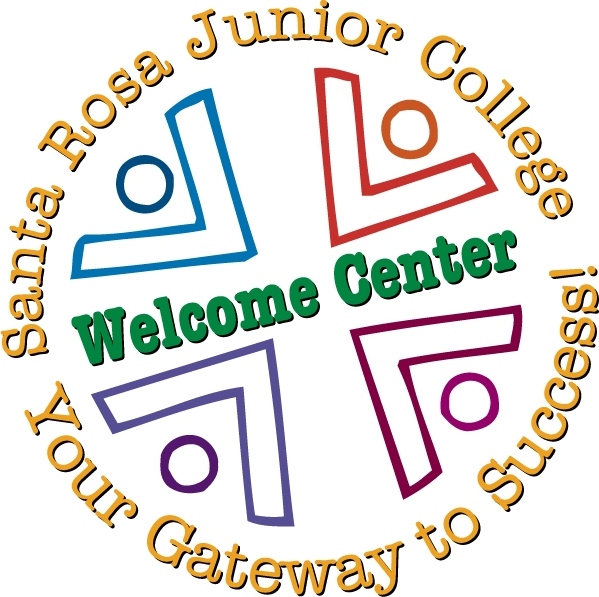 During the summer months the Welcome Center is your first stop whether you are new to SRJC or first-time to college. In one convenient location you will find the information, services and support you need to make a smooth transition to Santa Rosa Junior College. The Welcome Center has knowledgeable and trained Student Ambassadors on hand to answer questions and assist new students. The counselors are available as well to assist in educational planning.
Summer 2017 Hours & Location
SRJC Santa Rosa

Bertolini Student Center, 1st Floor

Monday, June 12th – Thursday, July 20th, 2017

Mondays, Tuesdays & Thursdays from 8 am – 4:30 pm

Wednesdays from 8 am – 6:30 pm

SRJC Petaluma

Arcade between Jacobs Hall & Kathleen Doyle Hall , 1st Floor

Monday, June 19th – Thursday, August 28th, 2017

Mondays, Tuesdays & Thursdays from 8 am – 5 pm

Wednesdays from 8 am – 7 pm

Fridays during August 4th, 11th and 18th from 8 am – 12 pm
One of the goals of the SRJC's Welcome Centers is to prepare new and returning students for success in college. Students answered several survey questions about their experience. We know that by stopping by the Welcome Center, you will also benefit in many positive ways. Some of the comments from students included:
"Very approachable and friendly. I liked it a lot."
"Talking with a counselor was really helpful. He really helped me feel confident about starting the next semester."
"[Student Ambassador] was welcoming and friendly. He helped us feel not out of place and like we're in the right place. We were very lost!"
The counselor really helped me out a lot and gave me plenty of information.
---
During the fall and spring semesters, BearFacts is a weekly publication from the Office of Student Affairs & Engagement Programs. The purpose of the BearFacts eNewsletter is to provide students and those supporting students with information about SRJC activities, engagement opportunities, and important deadlines and to promote student retention and success. All submissions can be emailed to the Student Graphic Artist/BearFacts Editor, at bearfacts@santarosa.edu. Submissions may be edited for length and clarity.
---
This student committee is part of Student Government Assembly (SGA) and is chaired by the SGA Vice President of Advocacy. This student committee challenges many local and statewide issues that affect students. Contact the Office of Student Affairs & Engagement Programs at (707) 527-4424 for current meeting times. 
Questions and comments about this page, please contact Hilleary Zarate at hzarate@santarosa.edu.