Students for Recovery Club
Students for Recovery is a safe, non-judgmental space that encourages sharing and caring. Pain shared is pain lessened.

** Students For Recovery in the news! Click for featured story ** 
Meeting Times
Wednesdays from 2:00 pm - 3:00 pm
Email Jessica Paisley for more information.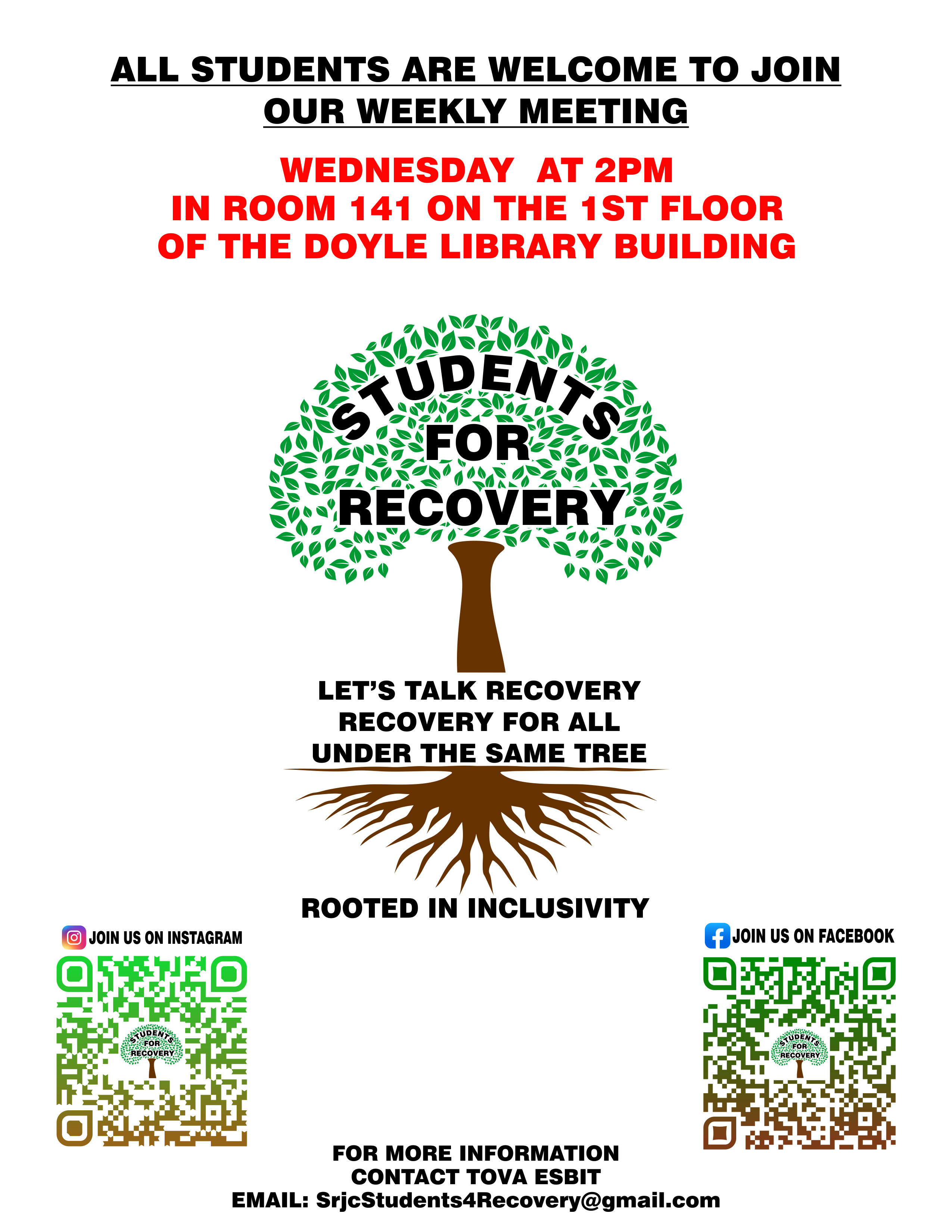 DONATE
Please make sure to list our club name in the notes - Thank you for your donation!