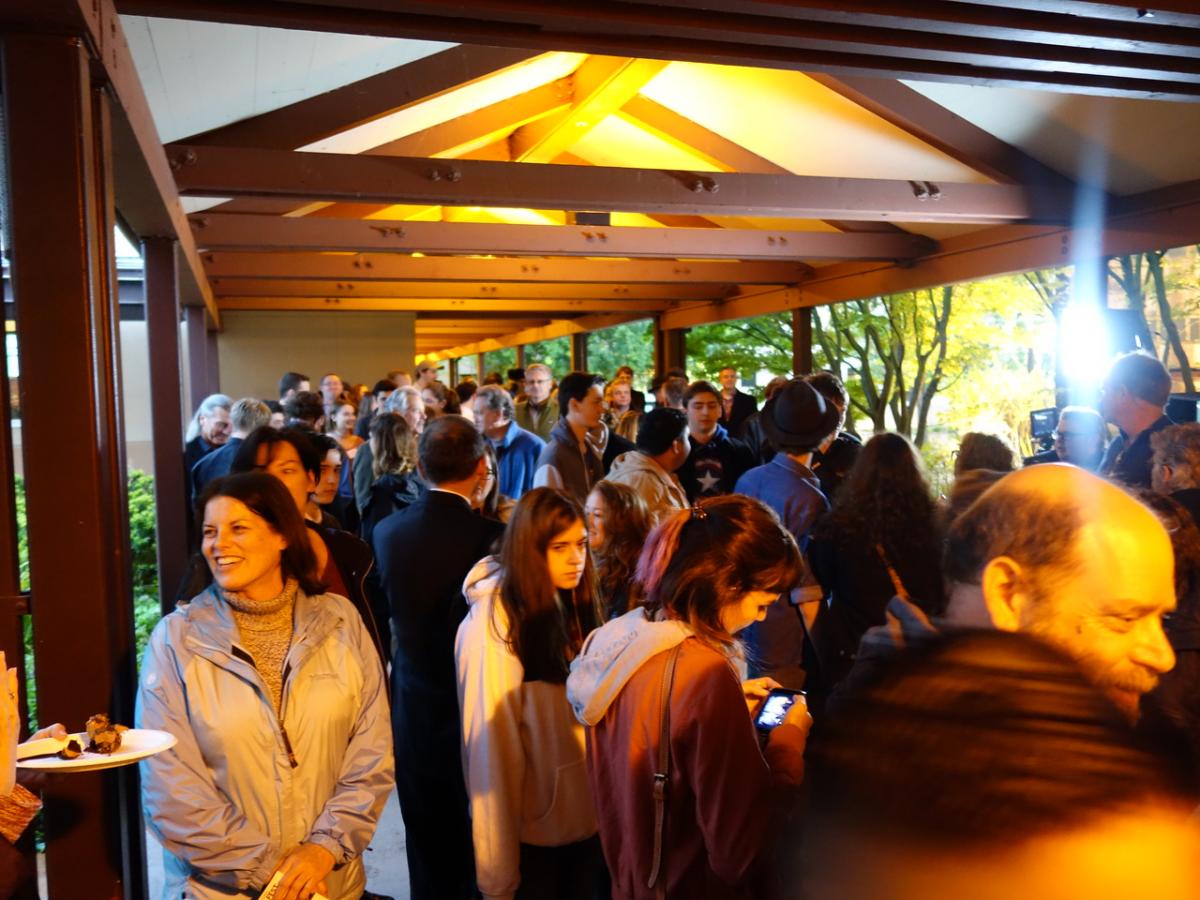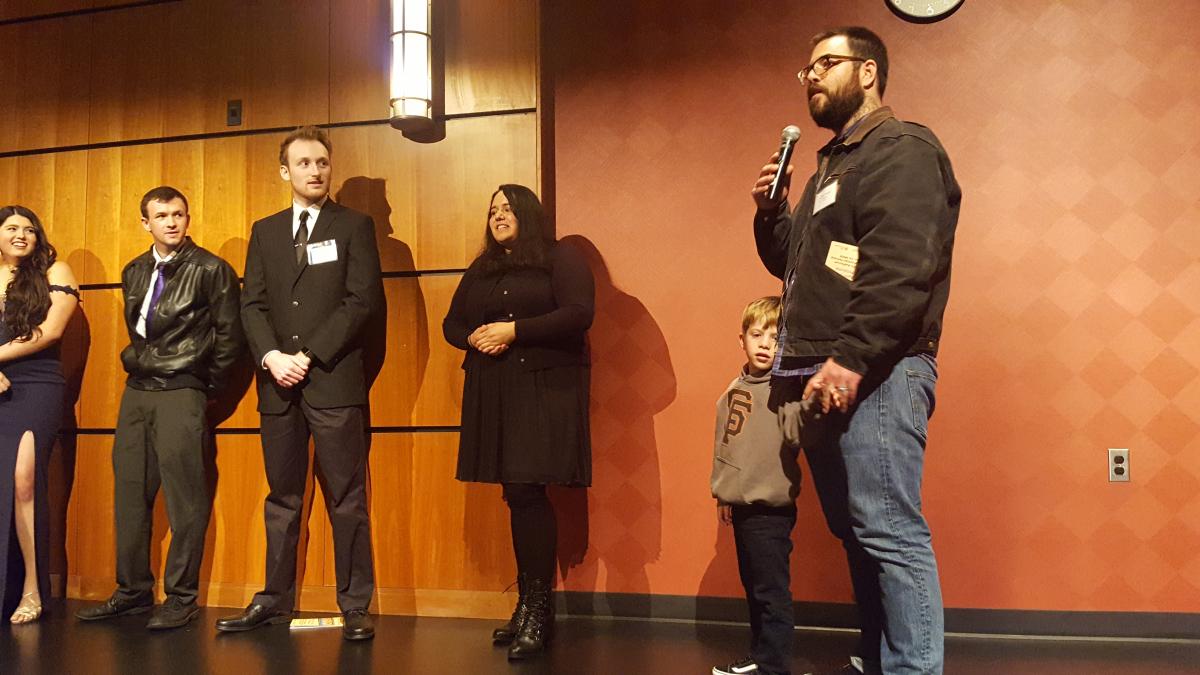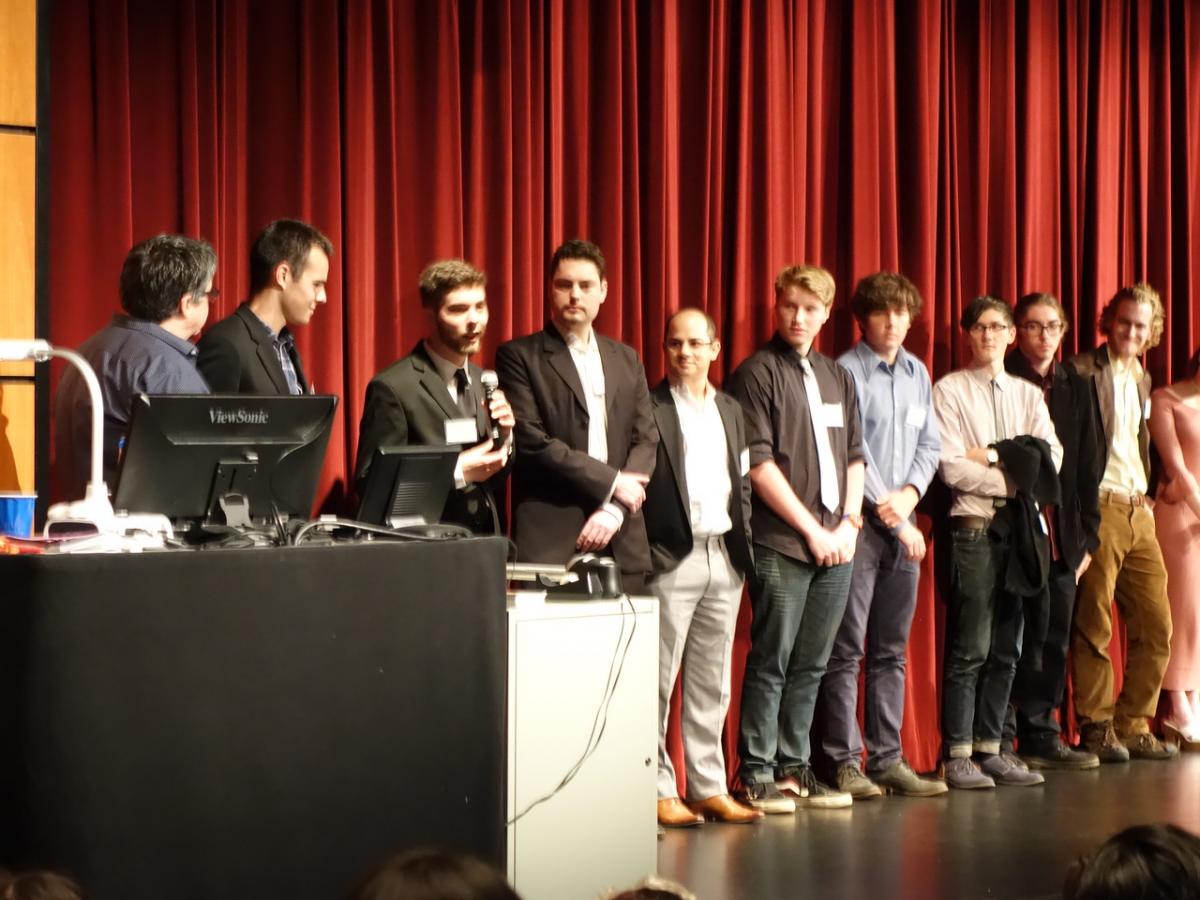 Outdoor preshow gathering                               Best in Show Director, Louie Poore                                                    Q/A with directors 
CALL FOR ENTRIES
Our official call for entries will begin January 19th - March 2nd and will be open to all students of Sonoma County. Student filmmakers invited to screen at the event will receive passes to attend Film Fest Petaluma, Sonoma County's premier international short films festival, held on May 5, 2018 at the historic Mystic Theatre in downtown Petaluma. Students with films designated as "Best of Show" will also be invited to screen in FilmFest Petaluma, where they can network and engage with industry professionals from around the world.
For rules & guidelines on entering a film, visit our Sonoma County Student Film Festival Page on Film Freeway. Sonoma County students will be submitting various short films for the tenth annual Sonoma County Student Film Festival. Winning films will be shown to the public on Friday April 6, 2018 at the Carole L. Ellis Auditorium at SRJC Petaluma. The free event will include a student mixer party, open to all students, beginning at 6 p.m. Film screenings will begin at 7 p.m. The Sonoma County Student Film Festival will also highlight the filmmaking program at SRJC.
To stay up to date follow the Sonoma County Student Film Festival on Facebook, or you can contact us directly at scsffpetaluma@gmail.com
The Sonoma County Student Film Festival is the result of collaboration between the SRJC Student Affairs and Communication Studies departments.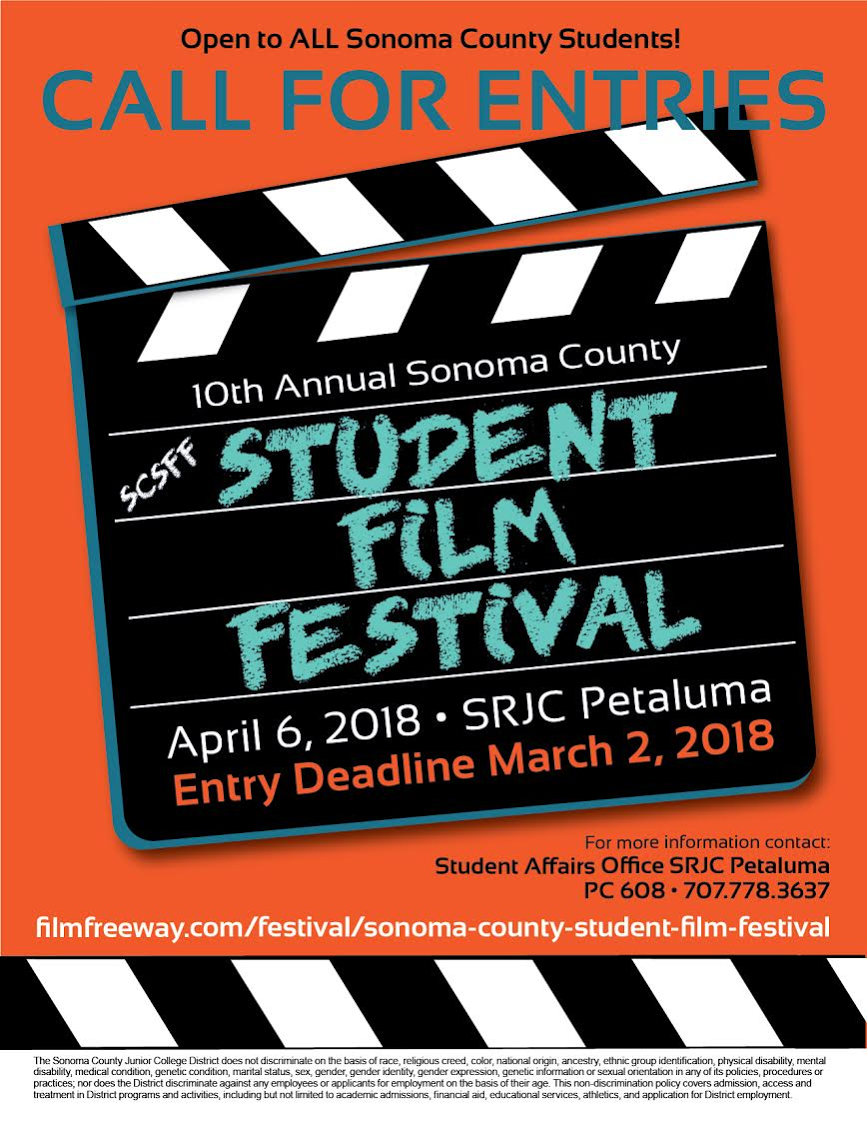 Questions or comments about this page may be sent to dziccone@santarosa.edu.