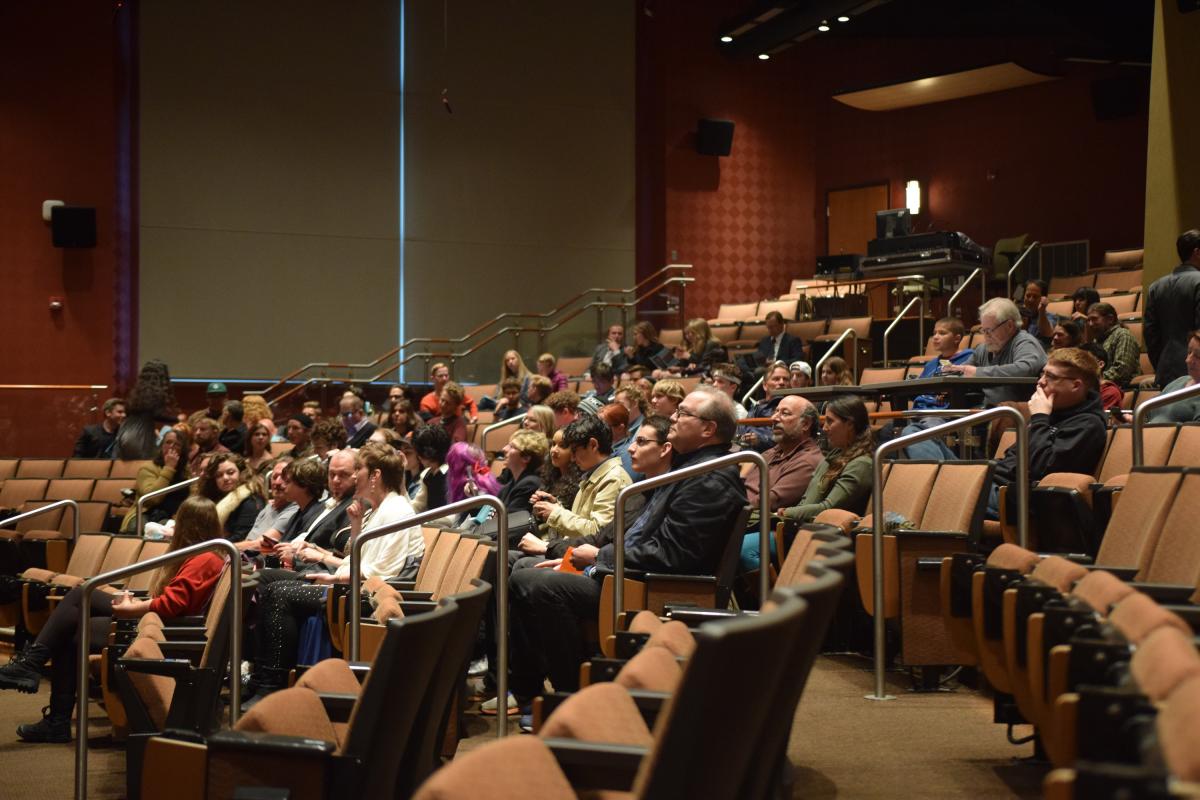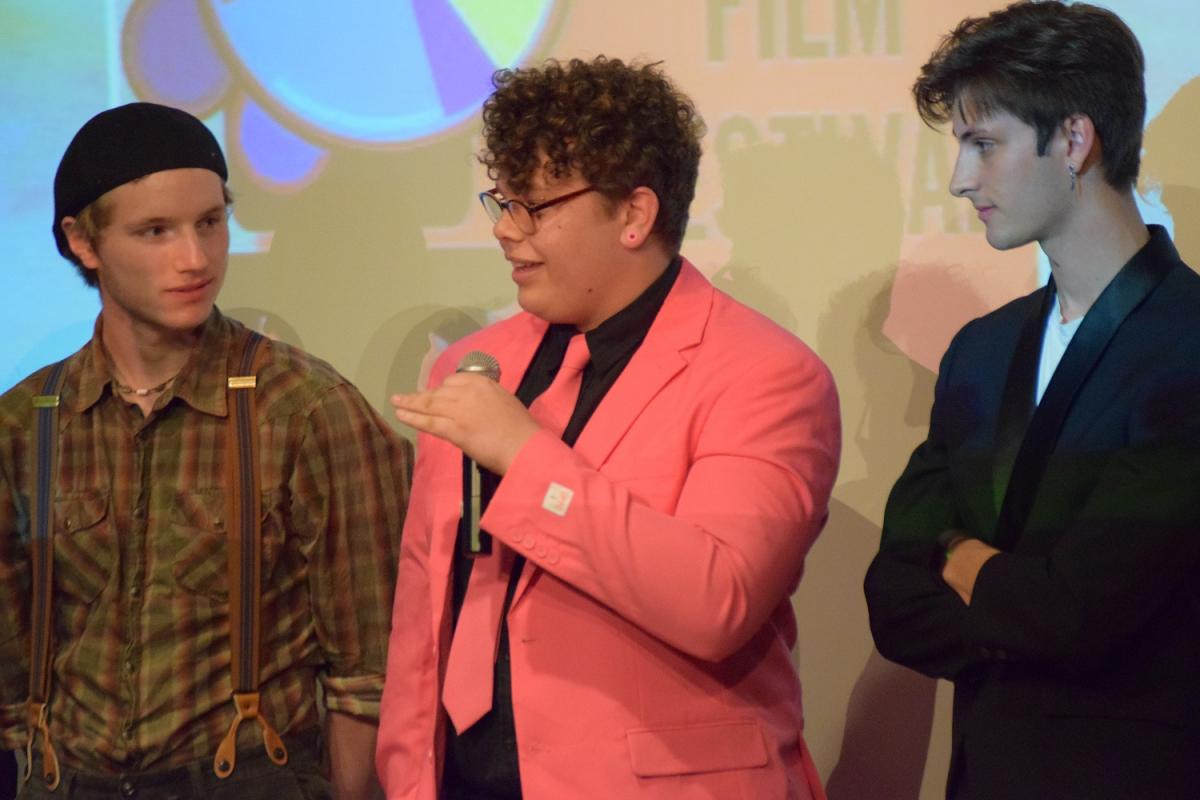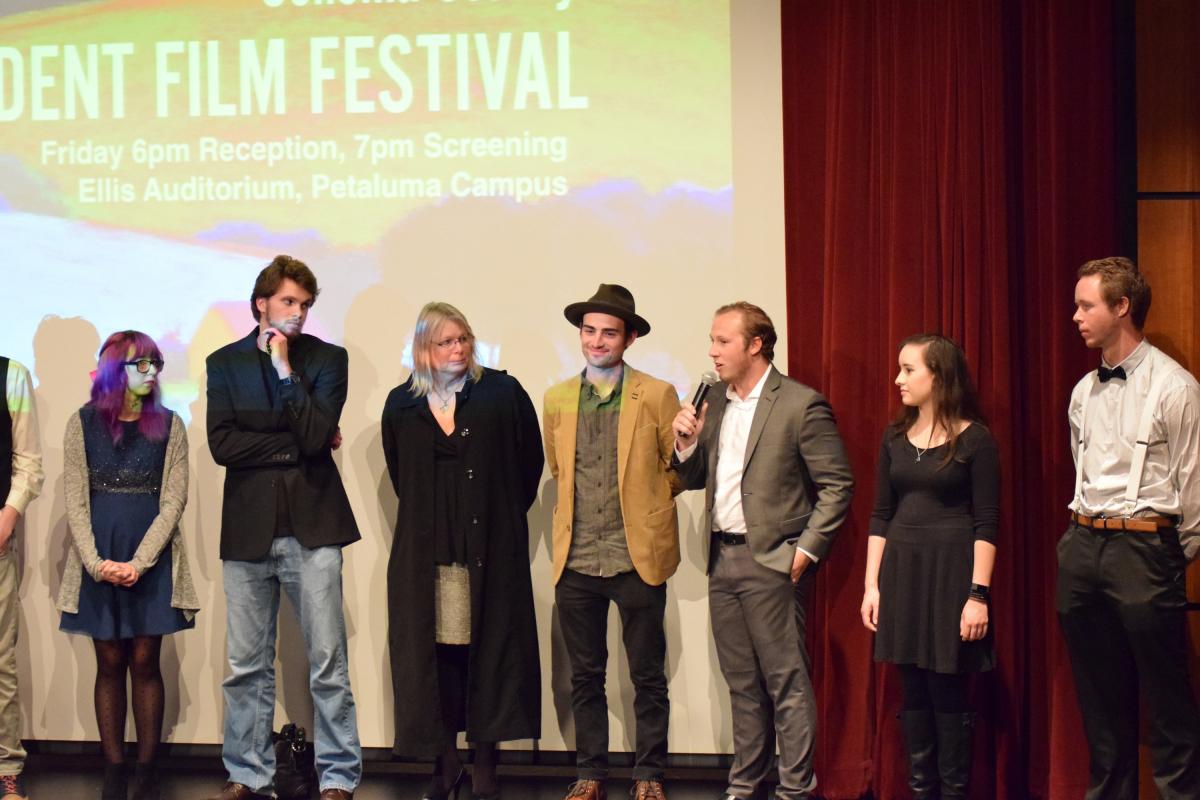 10th Annual SCSFF Audience                                         Best in Show Director, Grant Anderson-Smith                                             Q/A with directors 
You are invited to attend the 14th Annual Sonoma County Student Film Festival!
You are invited to attend and view Sonoma County student short films for the 14th annual student film festival to be held on Friday, April 1, 2022. Select films will be shown to the public and will be followed by a Q & A.
We are back in person!
For more information about Sonoma County Student Film Festival, join us on Film Freeway
The Sonoma County Student Film Festival was initiated 14 years ago by then Student Government President, Amanda Swan, and launched at SRJC Petaluma. The Sonoma County Film Festival (SCSFF) encourages students to build academic and professional connections with their peers and community. And it strives to connect and introduce student filmmakers within the community to our own Film Studies and Digital Filmmaking programs here at SRJC.  
Featured filmmakers receive passes to attend the Film Fest Petaluma, Sonoma County's Premiere international short films festival.  This program is the result of collaboration between the SRJC Student Life and Communication Studies departments.
Selected Films:
To be announced March 2022!
SUPPORT THE SONOMA COUNTY STUDENT FILM FESTIVAL
The Sonoma County Student Film Festival relies on the support of our community to continue running each year. Show your support through a donation to our program!
Please click here to donate and fill out the online form following the example below.

Questions or comments about this page may be sent to mvidaurri@santarosa.edu.