SRJC's 2022 Student Elections ballots are LIVE! Student Elections for next year's Student Government & Student Trustee are happening Monday, April 18th, through Friday, April 22nd, at 11:59 PM. Don't miss your chance to vote!
Want to learn more about the Candidates? Check out the Election Guide below!
And most importantly: 
Click here to login to your portal and VOTE
---
2022 Student Election Guide
Read statements from this year's candidates here!
---
Abrea Tillman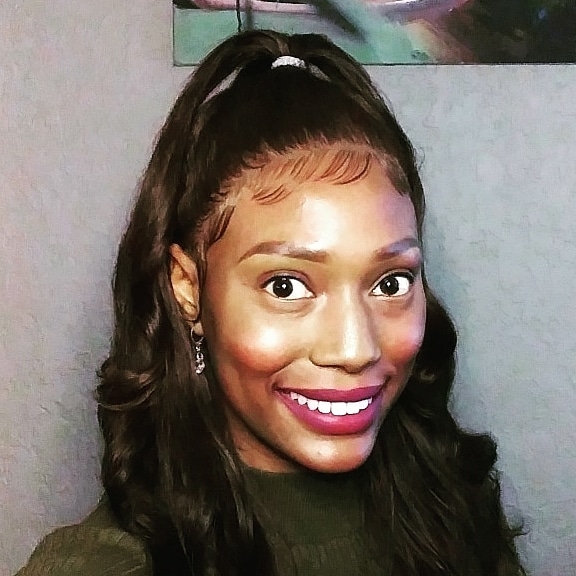 Studying Business Administration is a great fit. However after digging deeper I realized just how special of a region I am living in and really wanted to utilize the unique campuses Santa Rosa Junior College has. Studying at Shone Farm under the Wine studies program is a very special, unique, way to bring together my many passions and find my place within the vast world of Business, Viticulture, and Ecology so special to Sonoma County. My educational goals are to transfer to Sonoma State University and receive my BA in Business Administration specializing in Wine Business Strategies. I have been able to stretch involvement within school more than anything I could have imagined. In addition to my scheduled classes I've been able to dedicate myself to my social involvement in school. This involvement stems from my soul's desire to practice leadership roles. My roles include V.P of Finance within the Student Governing Assembly. I am responsible for Developing the Budget for the upcoming year by recognizing financial challenges and creating solutions with a group of students on my committee. The finalized budget proposal will be presented to the Santa Rosa Junior Colleges Board of Trustees Summer of 2022, to be implemented in Fall 2022. I am also the founder and President of the SRJC student wine club, developed in Fall 2021. This organization was created with the intention to highlight the Agriculture and Natural Resource Department and Wine Studies certificates and degrees. The club is a part of the Student lead Inter-Club Council which centers on student engagement by creating events and fundraisers for students. The wine club hosts monthly events focusing on a variety of topics like earning work credit, finding internships and employment, providing scholarships and grant  resources, and creating a voice for the students to advocate for their needs while attending Santa Rosa Junior College. I also serve as Secretary to the Black Student Union at SRJC.  This organization focuses on advocacy through policy change to ensure that black students are represented, protected, and have access to resources that will support student success.
---
Matti Cottrell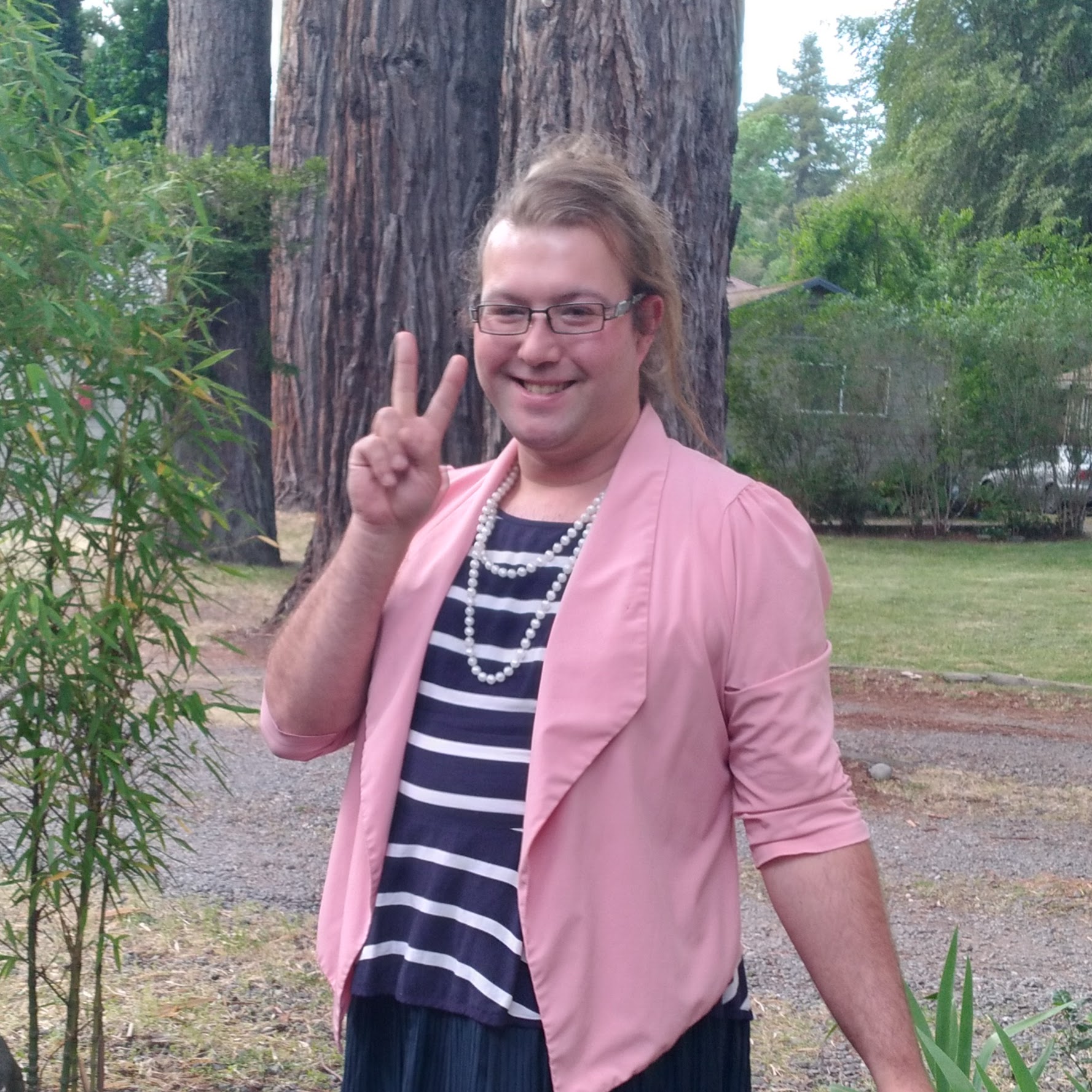 My name is Matti, my pronouns are they/them and I am running for Vice President of Legislation. Since graduating High School in 2005 I have been shaping and reshaping myself to fit a situation I never wanted to be in. I attempted college right out of HS and left after a mental health crisis. I went to work and had an apartment where I reshaped myself to be a gas station attendant. I lost my job and became unhoused. I moved to Portland OR to be an activist and reshaped myself to be a community health policy educator but never got paid enough to pay rent. After a couple years of working multiple jobs and living on the street I moved to California to reshape myself into a disabled adult child who could care for a dying parent, and that brought me here. After my mother passed in the winter of 2020 I decided to return to school. I am tired of reshaping myself for situations I don't want to be in. I want to be here. I have been serving as the VP of Legislation since February of Spring Semester here at SRJC. I took up this position after I showed up to voice my needs as a Queer/Trans/Nonbinary and Disabled student like others on this campus. I found SGA filled with others who are as devoted to equity and change as I am. I know SGA will continue to advocate for the needs of the most vulnerable students alongside the rest of our student body. And while I have found it extremely difficult to navigate this campus as a new student, I will not reshape myself for this district because I have found the support of an incredible family in SRJC.
---
Jimmy Brock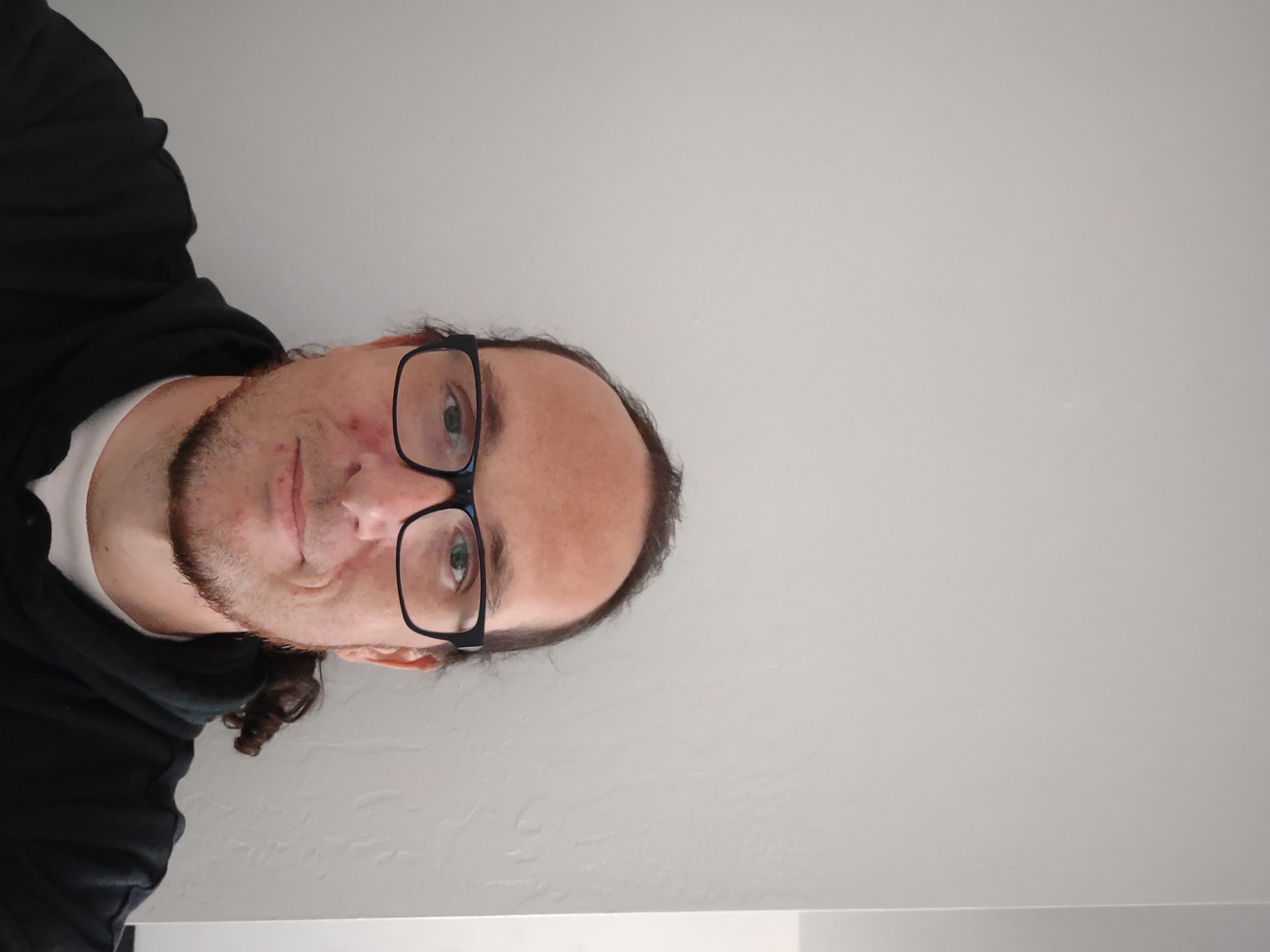 Hello everyone, my name is Jimmy Brock and I am running for VP of marketing for the student body of SRJC: Santa Rosa campus. I grew up in Sonoma County, being a resident of Windsor for over 35 years. I love this community dearly, and hope to continue to serve it for years to come.  I have had the privilege of serving on Student Government for the past year, and I'm proud to work with such amazing people.  I am also a volunteer in the community, faithfully serving numerous local organizations.  My passion runs very deep for all things SRJC. I have been a student here for over 20 years. I believe that continuing education is very important- I never want to stop learning. Advocating for all students at SRJC is my top priority. If elected, I will continue to work tirelessly with Student Government and Student Life to plan and promote events, locate and deliver resources to all students, and do whatever I can to help students in any way possible.
---
Rocio Jimenez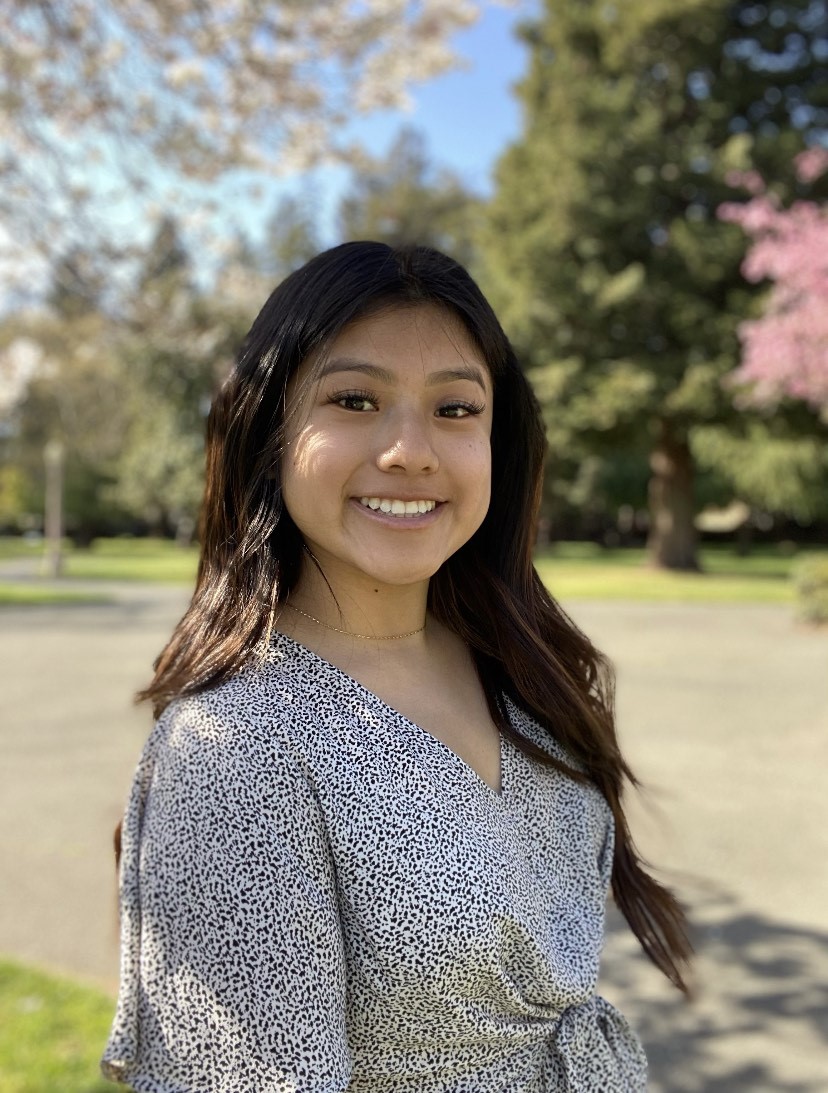 My name is Rocio Jimenez and I am currently a second year student here at SRJC with a major in Agriculture Business and a minor in Wine Studies. Being a first generation college student, there have been many challenges I've had to face on my own due to not having the proper resources. Luckily, I have been able to find people that have supported me and helped me along the way and continue to encourage and motivate me to achieve everything I want to do. Just like I have had these people in my life, I want to be that for many of the students here at the SRJC. If elected for VP of Marketing, I will ensure to promote all the resources and opportunities you have available to ensure you continue on the right path to achieve all your dreams and goals. Vote for your voice to be heard! Let's create new ideas, events, and opportunities YOU want.
Hola, mi nombre es Rocio Jimenez y estoy en mi segundo año en SRJC. Mis estudios están enfocados en negocios en agricultura y también en el estudio del vino. Siendo una estudiante de primera generación, he tenido que pasar por dificultades y tratar de resolverlas yo sola. Afortunadamente, tuve gente a mi lado que me ha podido ayudar y me motiva a hacer todo lo que pueda para hacer mis sueños realidad. Igual como yo he tenido esta gente en mi vida, me gustaría poder hacer lo mismo para ustedes. Si soy elegida para VP de Marketing, voy a hacer mis mejores esfuerzos para darles información en todos los eventos y oportunidades para que puedan cumplir sus sueños y metas. Voten para que sus voces sean escuchadas! A qué unirnos para crear nuevas ideas, eventos, y oportunidades que USTEDES quieren.
---
D'Juan Brundidge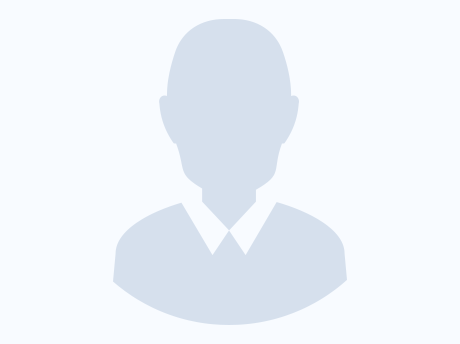 ---
Domingo Calleja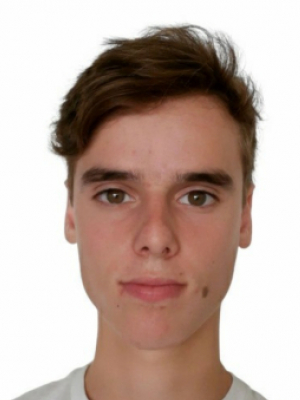 First say hi to everyone. I am very grateful and proud to be at SRJC. It is a wonderful College with nice people around. My Name is Domingo Calleja Lorenzini and I came from Chile two months ago, I really love that country, my country. I started this adventure to come to US just for one reason, I followed my heart and I worked hard to have achieved this Dream. People can help you but you are the only one in charge to make your goals possible. SRJC is one of the best College arround and have good students who share good value. So, if there is the need to lead you during this year, i will have to learn a lot, BUT It will be my pleasure. Thanks you for being reading this. My best Regards, Domingo Calleja Lorenzini
---
Elizabeth Cole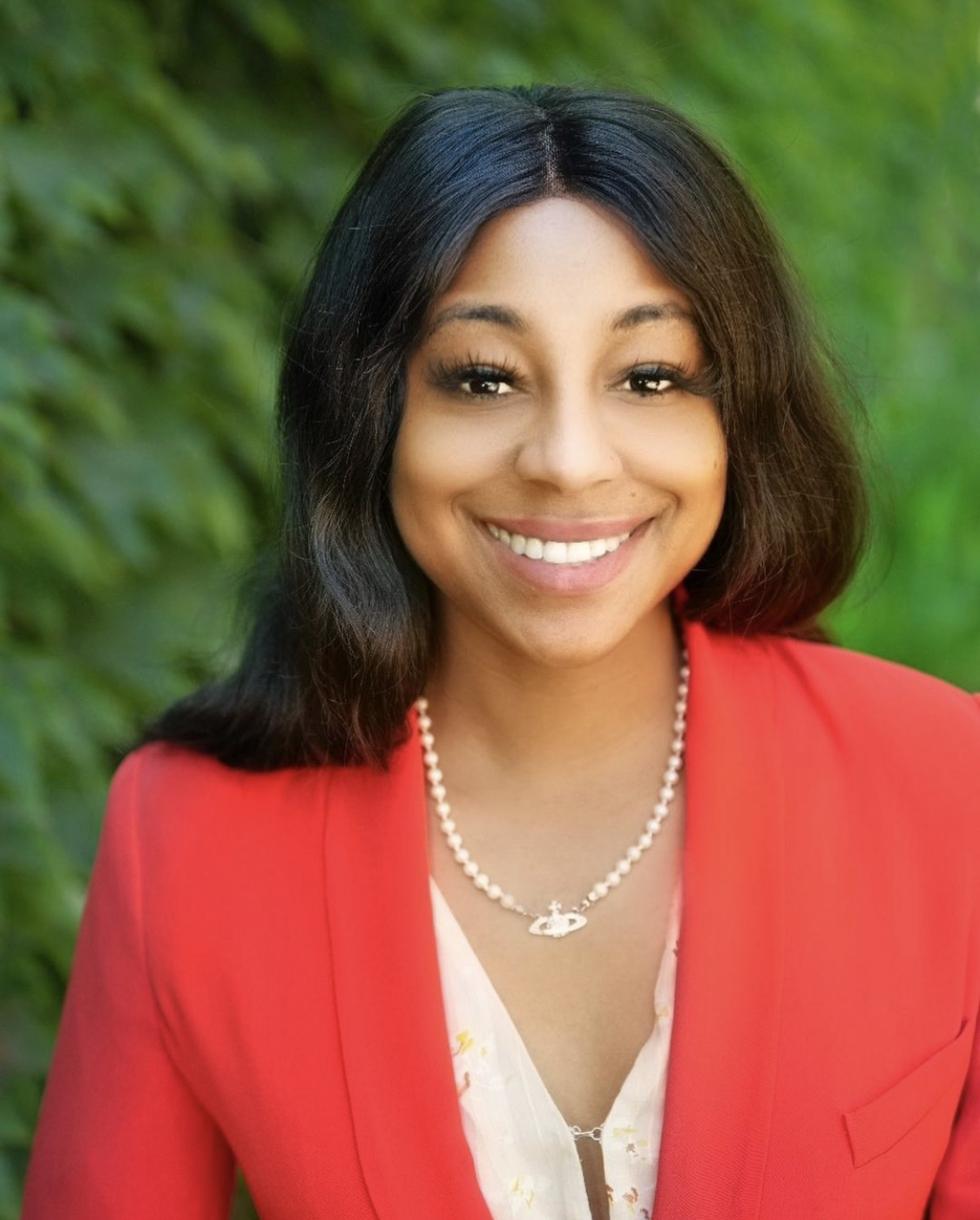 I stand on the grounds of diversity and inclusion for all. As the Vice President of Diversity, I will excel in making sure all voices are heard. To make sure that clubs, events, and the school reflect the voices of everyone. Social Justice is very important to me. I want to make sure that the school is a welcoming home for every student. My goal is to help address issues with diversity within the school as well as bring more cultural diversity to the legislation of our school. With me as your VP of Diversity you will see strong changes to help make this college a campus that is welcome to all.
---
Leticia Camarena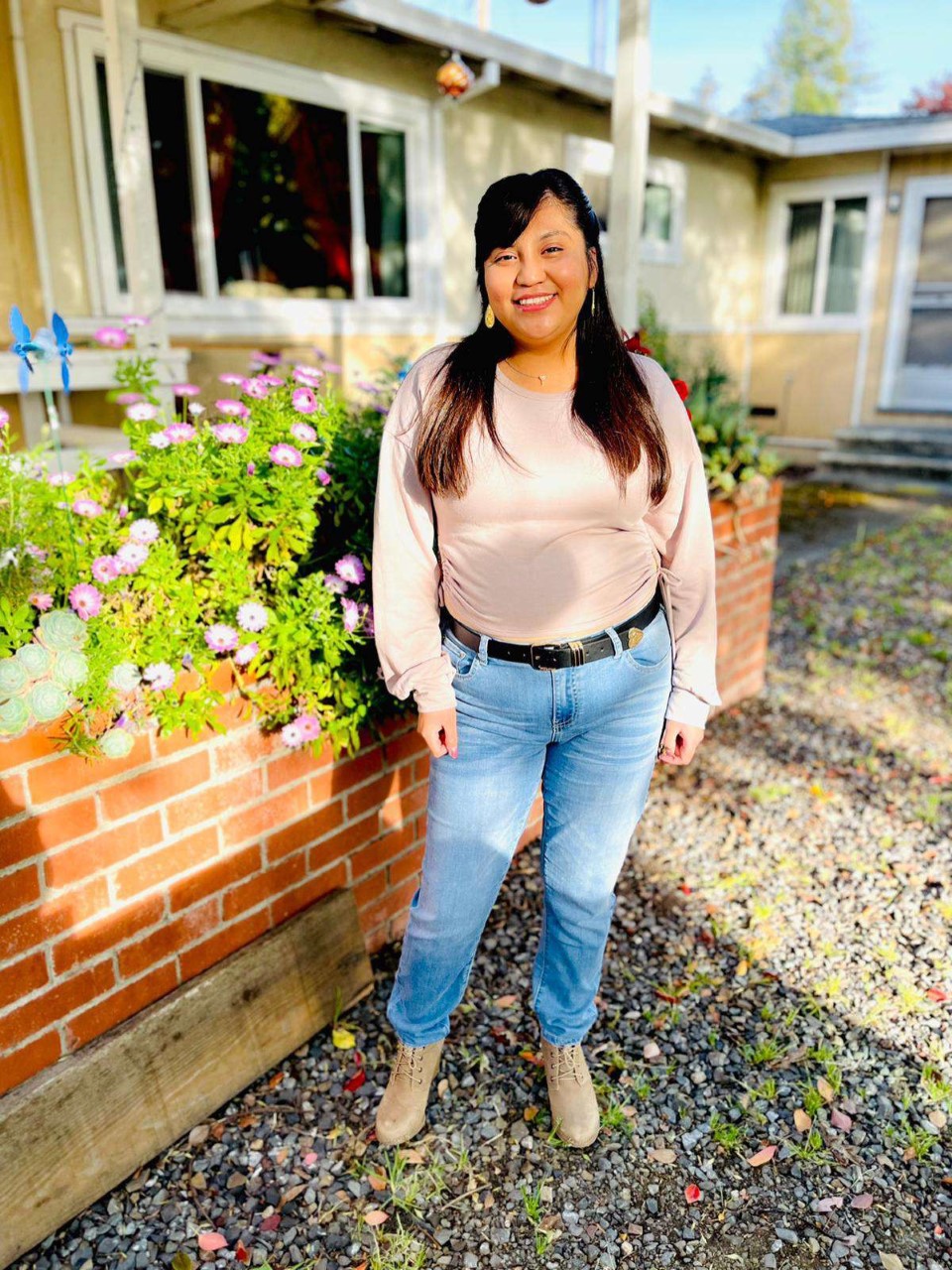 My name is Leticia Camarena and this is my second year at Santa Rosa Junior College. I am currently majoring in Sociology. I am a first generation student and plan to transfer to Sonoma State University. I am proud of being a woman, coming from a Hispanic heritage. As Vice President of Diversity, I want every student to feel welcome and feel involved. While being at Santa Rosa Junior College, I learned so many things that make you unique. When I think about diversity, I think about gender identity, ethnicity, nation of origin, race, etc. I want all students to express themselves as their authentic selves and feel comfortable with who they are. I will make sure you don't feel like you don't matter. We all matter in this world. You are not alone and I am here to support you as much as possible. I will be there to listen to you and if something is wrong, I will do what's in my power. We are all human and we should be treated with equality. I want you all to have a great experience at Santa Rosa Junior College.
---
Waad Dafalla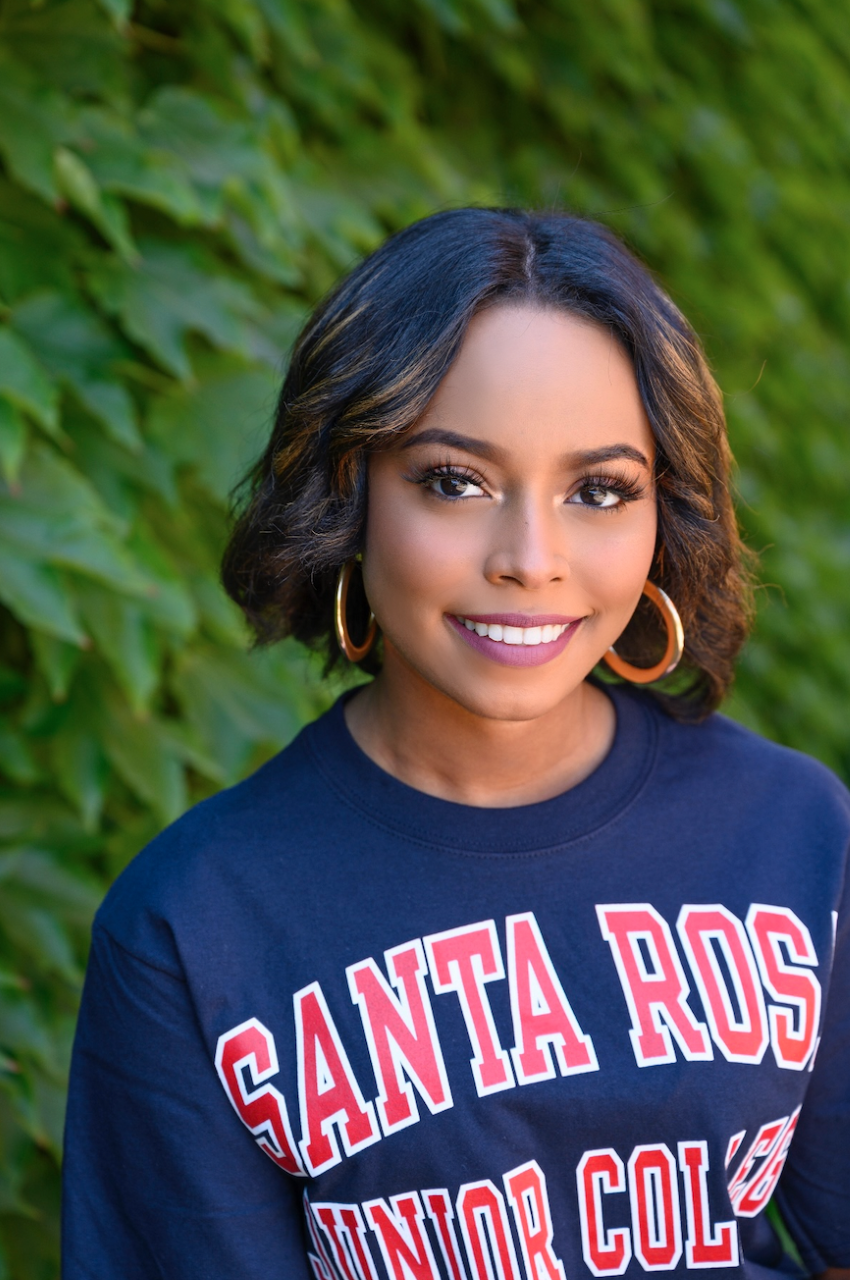 My name is Waad Dafalla, I am a Biology major on a pre-med track. As Vp of student health, my focus has been to educate students about their physical and mental health. Especially during those stressful times where our health should be prioritized. As we are all preoccupied with our studies and trying to accomplish our goals, we all forget or neglect one of the most important goals which is our health. It tends to land at the bottom of our priorities list. So, I want to encourage students that are dealing with anxiety and the stress of school work to establish that priority of managing their mental and psychical health. I want to help students find resources that will help them with these stresses but also succeed in school as well. I am and have been fully dedicated to my position as Vp of student health and to the responsibilities that come with it. I will continue to strive to achieve what I put my mind on and in this case is to help you all manage your schoolwork without having to compromise your physical or mental health.
---
Ani Fowler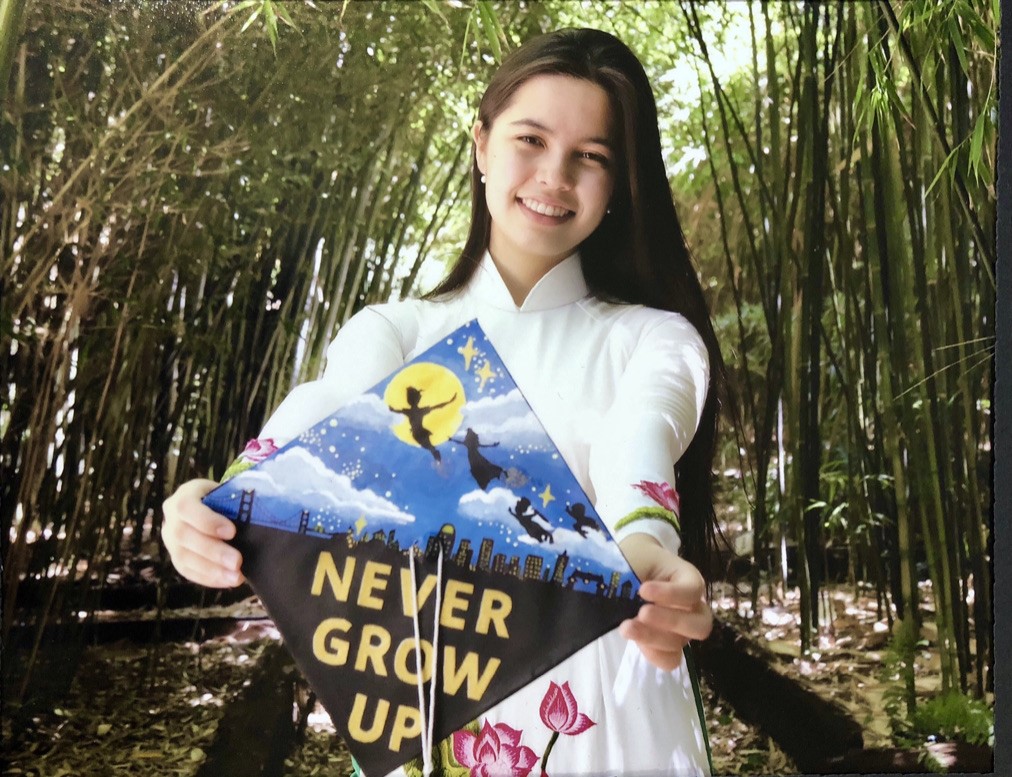 My name is Ani Fowler and I am running for your student government Vice President of Sustainability position. I am a half Vietnamese, first-generation, second-year SRJC student majoring in Environmental Science. Since my freshman year in high school, climate activism has always been a large focus in my life. I participated in hosting rallies, speaking to local organizations and authorities on various climate-related legislation, and also took part in environmental volunteering opportunities. However, growing up, I learned about the impacts of global warming and how much of a role humans play in it gradually. At one point in my life, I treated it as just another lesson in school, but living with the wildfires, our droughts, and abnormal weather changes over the past few years forced me to realize otherwise. One day, it suddenly hit me that this problem would continue to worsen as I grew up and would impact the future generations even more severely. There are countless others around the world who are already facing the catastrophic effects of a global problem that they had little to no contribution to. Modern-day, rapid climate change is one of the world's most important priorities to address and while it is a worldwide emergency that requires the efforts of many, I strongly believe that even the efforts of one community can make a big difference and provide the communities around us with an example for hope. There are many solutions that currently exist to address the mitigation of climate change, but one thing that needs to change is the messaging around this. It isn't all doom and gloom. There is hope and we have the power to work together to change the trajectory of our future on this planet. I want to do my part in contributing to ensuring a more sustainable and livable future for generations to come and I hope you all will join me in continuing this mission for SRJC. 
---
Delashay Carmona Benson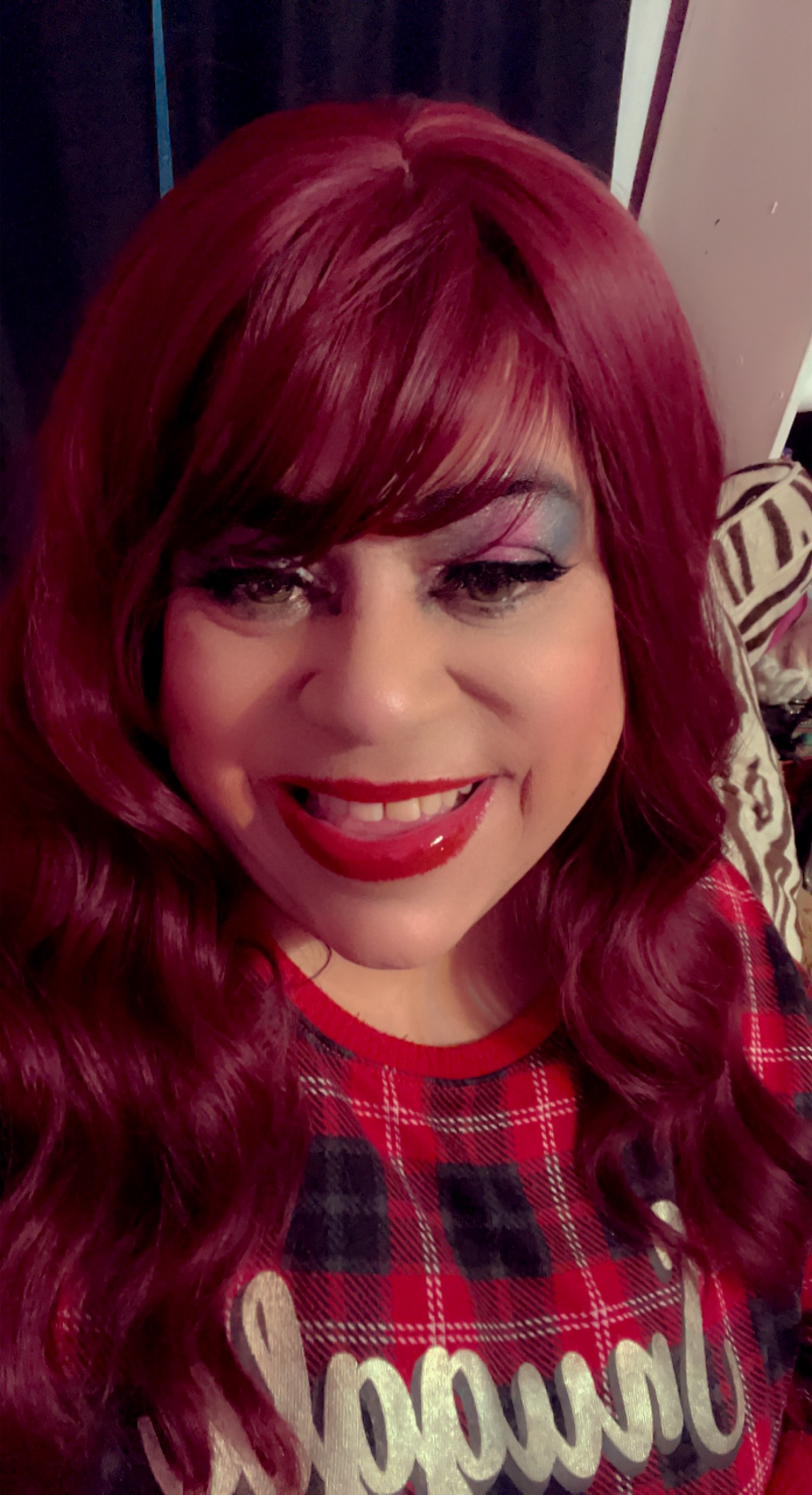 My name is Delashay Carmona- Benson. I am your two-term President of the student body here at SRJC. It's a title that has never been taken lightly. My goal in life is to live my best life, that's how I have felt being a two-term student body president here at SRJC. I wholeheartedly want to leave the college a better place than I lived it. I have worked very hard to make major changes for SRJC. I'm ready to bring those changes to the finish line and have the changes not just be words on paper but actual action. I want to continue my work in making sure that we have a vote on all hiring committees. I know that having a college hour will help my fella students and staff/ faculty to engage together. I want to make sure we have more gender restrooms, affordable housing, and free textbooks. To make our college all-inclusive, I want to make sure that interpreters are made mandatory for all events. I will make sure that all the voices of our students will be represented. I run on a foundation of Advocacy, Inclusion, Diversity, Equity, and Safety for all. (A.I.D.E.S.).
---
The following positions have no qualified candidates. For all positions, including those listed below, write-in votes are permitted and can be used to elect unlisted students to Student Government Assembly. Write-in candidates must receive a minimum of fifty (50) write-in votes, and at least five (5%) percent of the total votes cast in that contest to be considered eligible for office.
Vice President of Clubs - Santa Rosa
Vice President of Clubs - Petaluma
Vice President of Student Life - Santa Rosa
Vice President of Student Life - Petaluma
---
Full Official Ballot
Position

Candidate Name

 

 

Student Body President

Abrea Tillman (I)

 

 

Executive Vice President of Legislation

Matti Cottrell (I)

 

 

Vice President of Finance

Jimmy Brock (I)

 

 

Vice President of Marketing - Santa Rosa

Rocio Jimenez

 

 

Vice President of Marketing - Petaluma

D'Juan Brundidge (I)

 

 

Vice President of Diversity

Domingo Calleja

Elizabeth Cole (I)

Leticia Camarena

 

 

Vice President of Student Health

Waad Dafalla (I)

 

 

Vice President of Sustainability

Ani Fowler

 

 

Student Trustee

Delashay Carmona-Benson (I)