SRJC BearFacts eNewsletter - 10.14.19 Publication 
---
Important Dates & SRJC Updates
SRJC has reopened all sites following the power shutdown. Classes have resumed as of October 12th.
Fall 2019 Updated SRJC Map: including newly opened KUNDE HALL!
Student Government Assembly Meeting #17: October 14th, 3 PM, Bertolini Senate Chambers (Santa Rosa) or PC 602 in the Richard Call Building (Petaluma)
---
Sonoma County Junior College Annual Security Report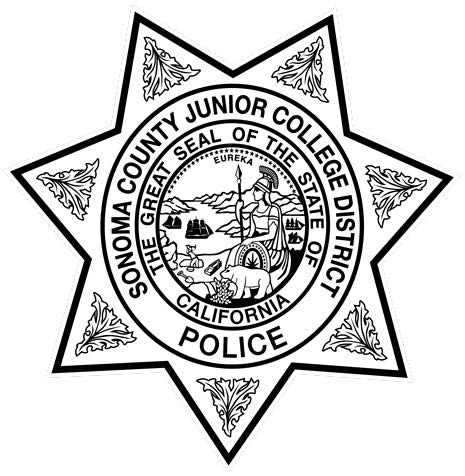 The Sonoma County Junior College District Clery Annual Security Report is now available online here.
Hard copies may be obtained by contacting the District Police Department at (707)527-1000 or in person at the District Police Station at 2032 Armory Drive, Santa Rosa, CA.
---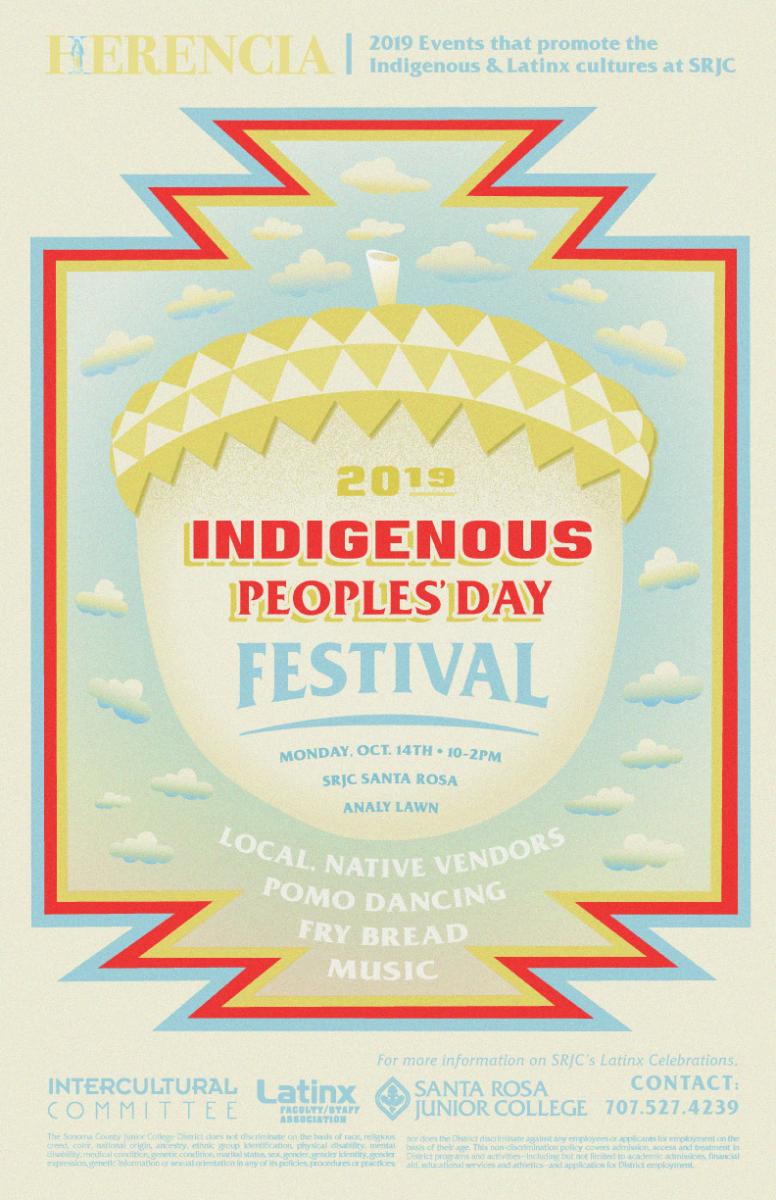 ---
LumaFest: This Weekend!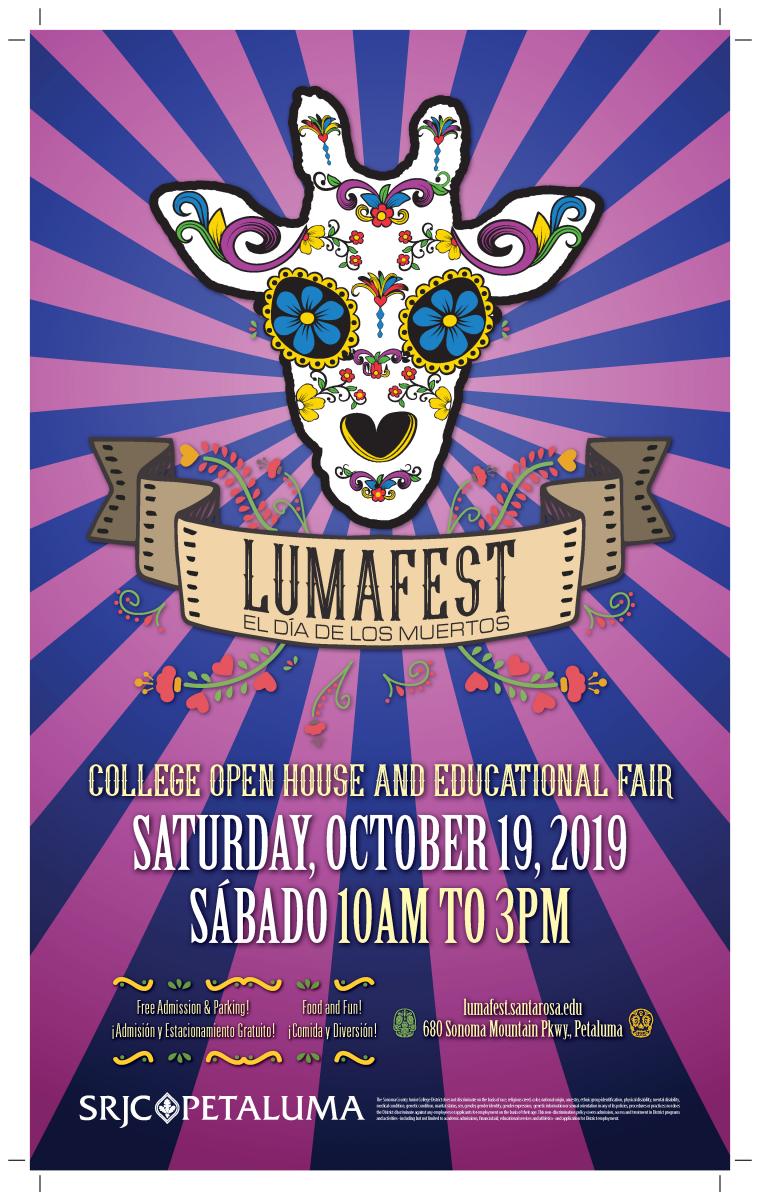 ---
Student Stress: Put It To Rest!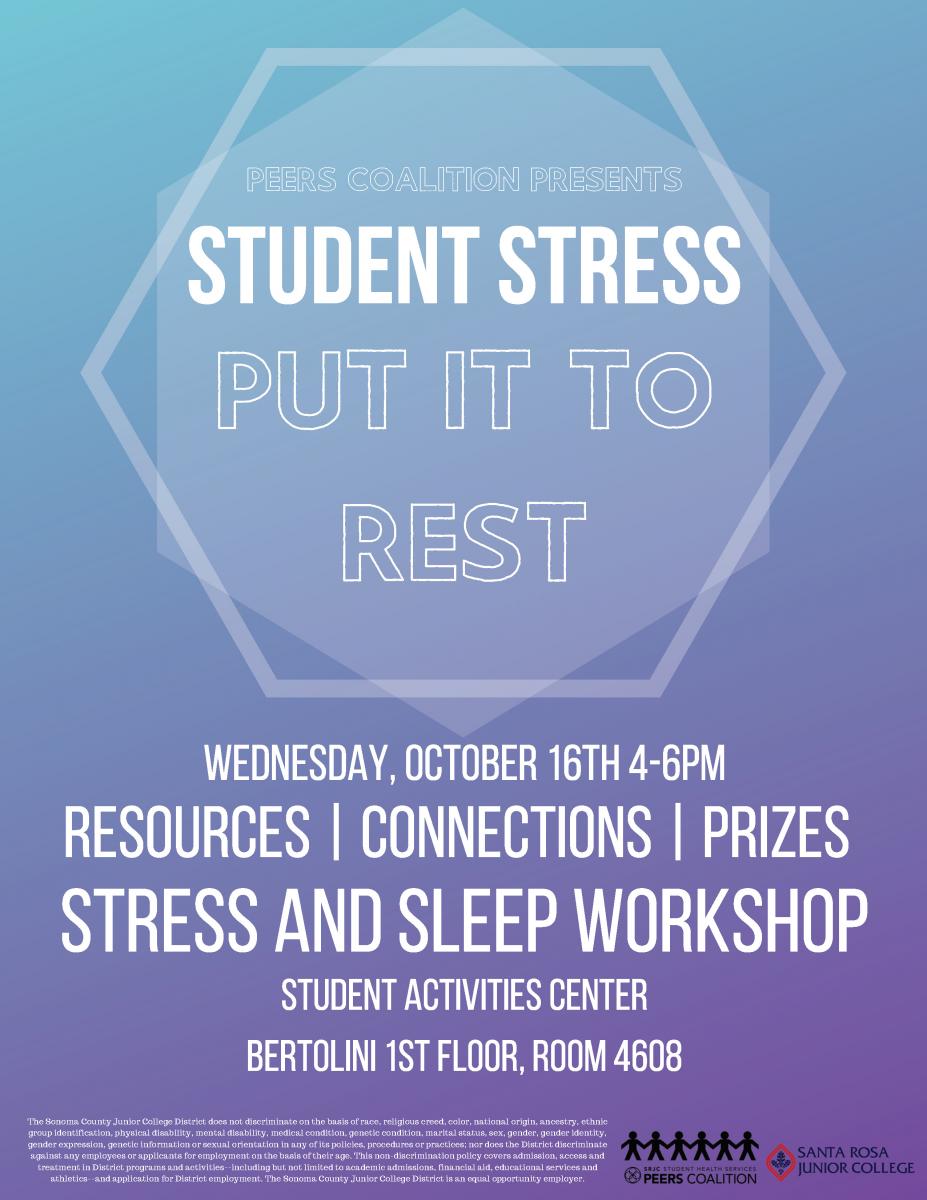 ---
Vet Tech Lab Open House: LumaFest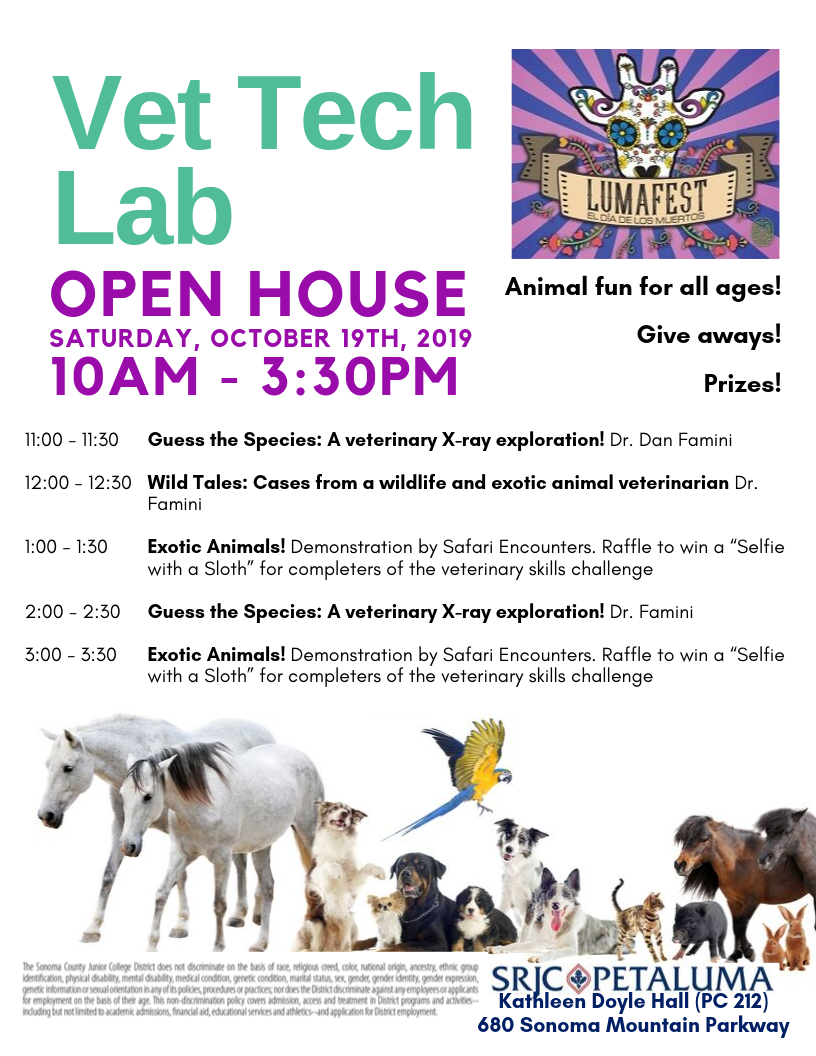 ---
Undocumented Student Weeks of Action: Week 2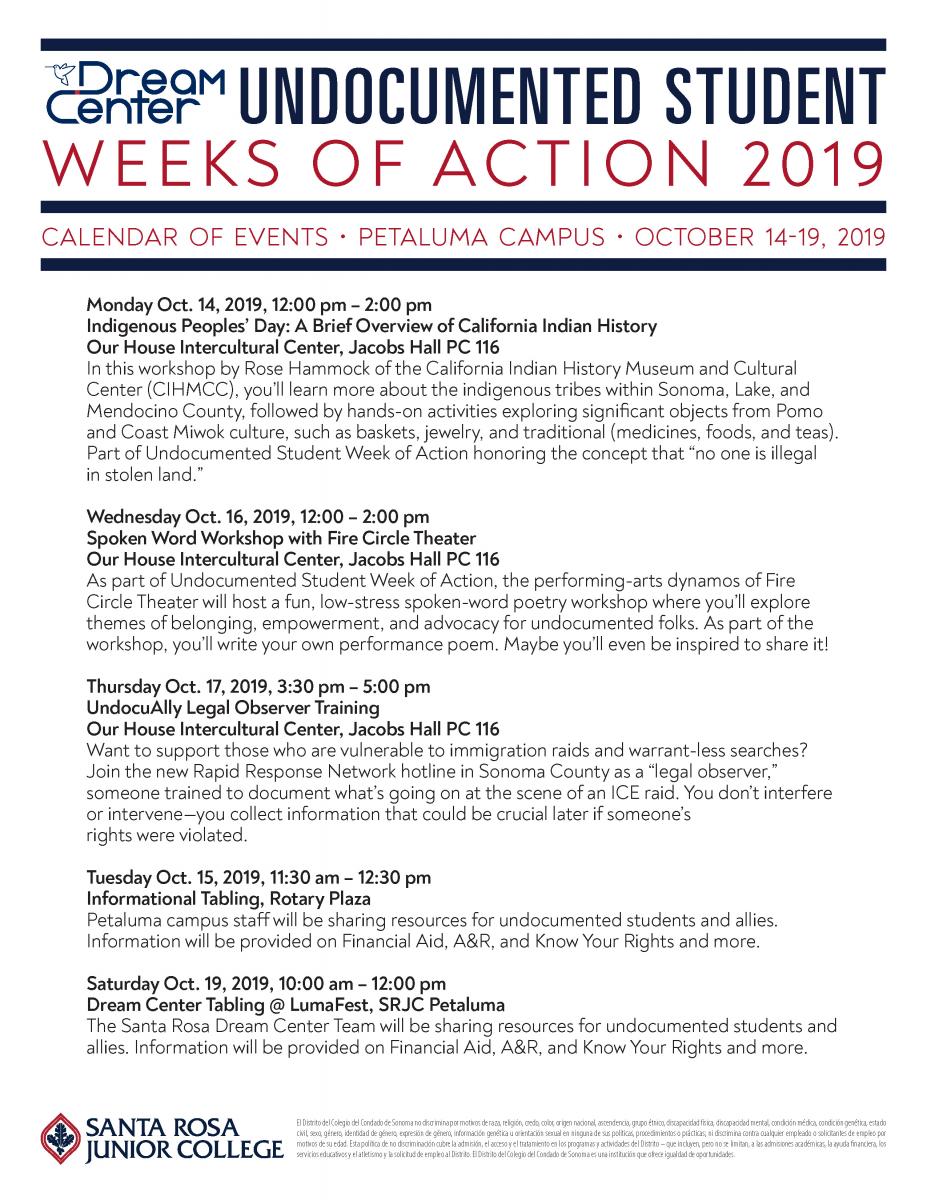 ---
Petaluma Student Success Workshops
1) Overcoming Procrastination -  October 23rd and 24th: 12:00 PM - 1:00 PM  & 4:00 PM - 5:00 PM
2) Problem Solving Mindset - October 2lst: 5:00 PM - 6:00 PM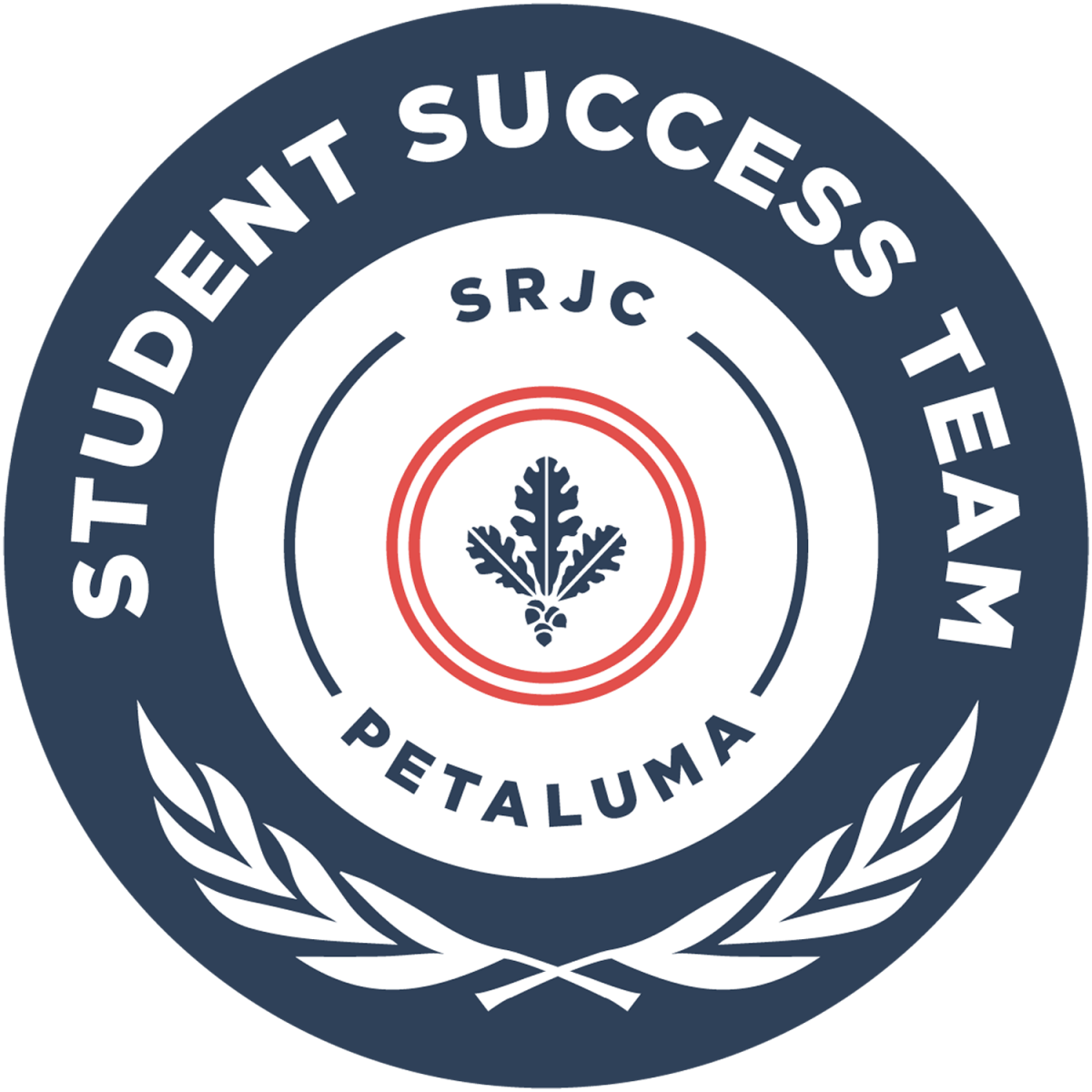 Student Success Center - Petaluma Campus Call Building 690 
Hours: Mon-Thur: 8am-6pm | Friday: 8am-12pm
https://petaluma.santarosa.edu/petaluma-student-success-team
---
Student Success Coach Workshop: DEADlines, DEADlines, DEADlines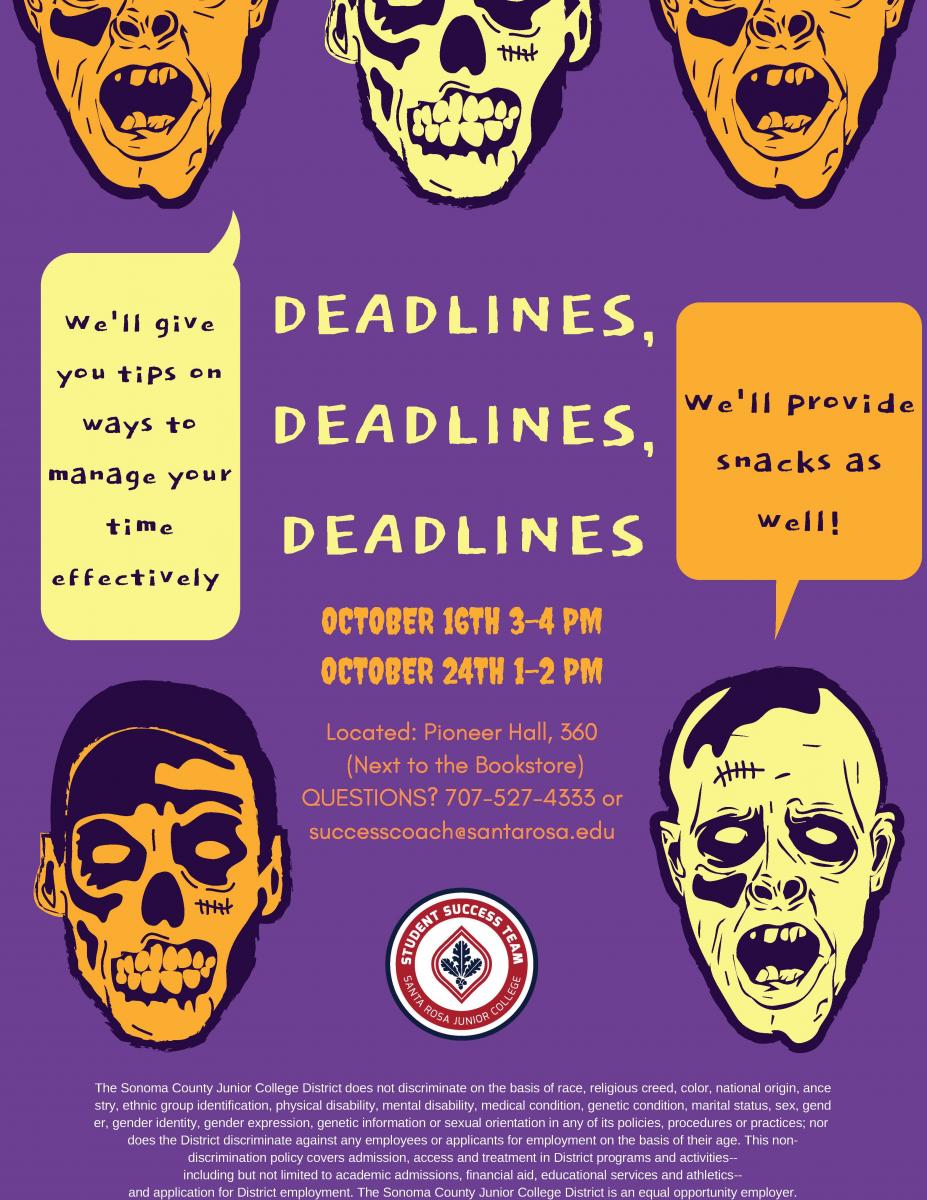 ---
Santa Rosa City Schools Job Fair
October 17th: 12:00 PM - 6:00 PM
211 Ridgway Avenue, Santa Rosa, CA 95401
https://www.srcschools.org/Page/2#calendar5982/20191017/event/757
---
Blood Drive: October 17th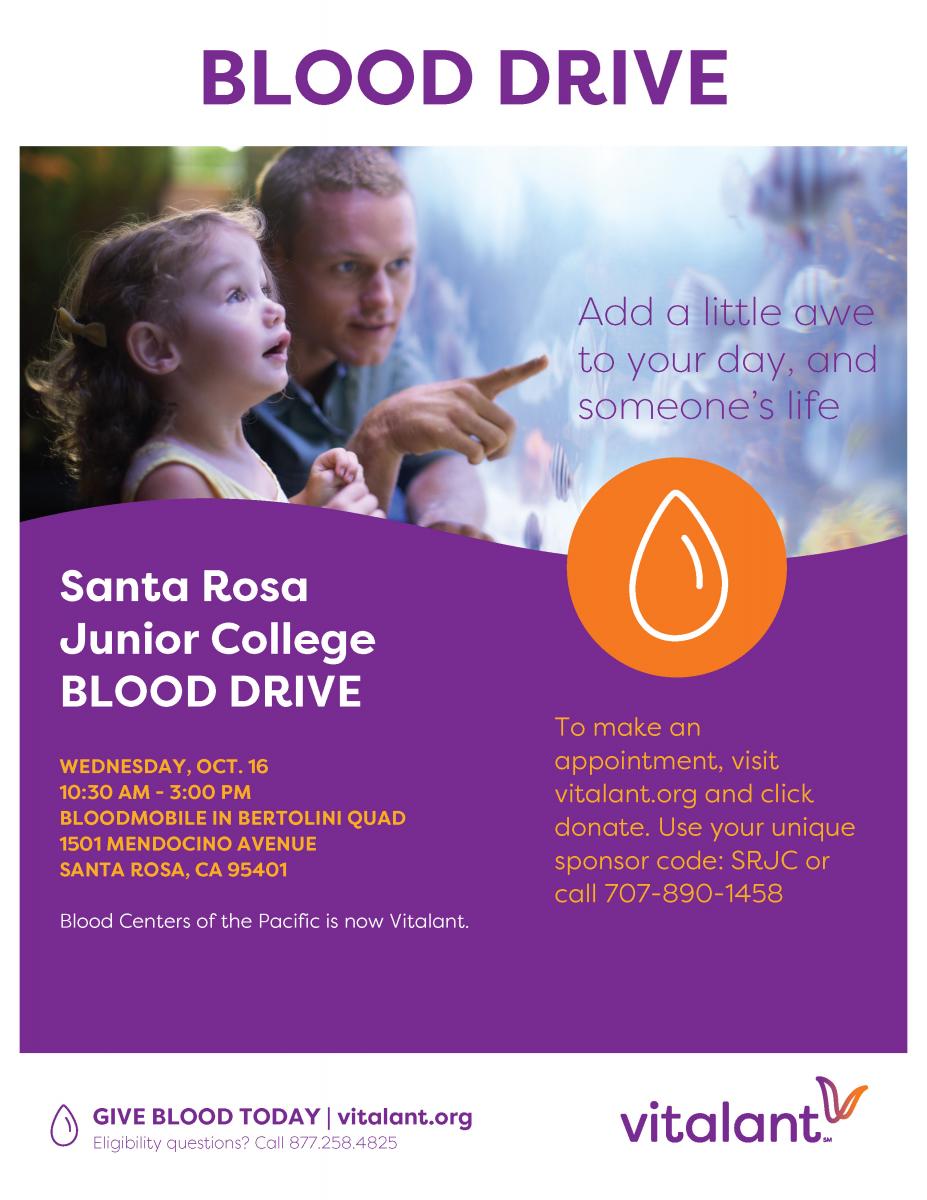 ---
Kathakali Theatre - Direct from India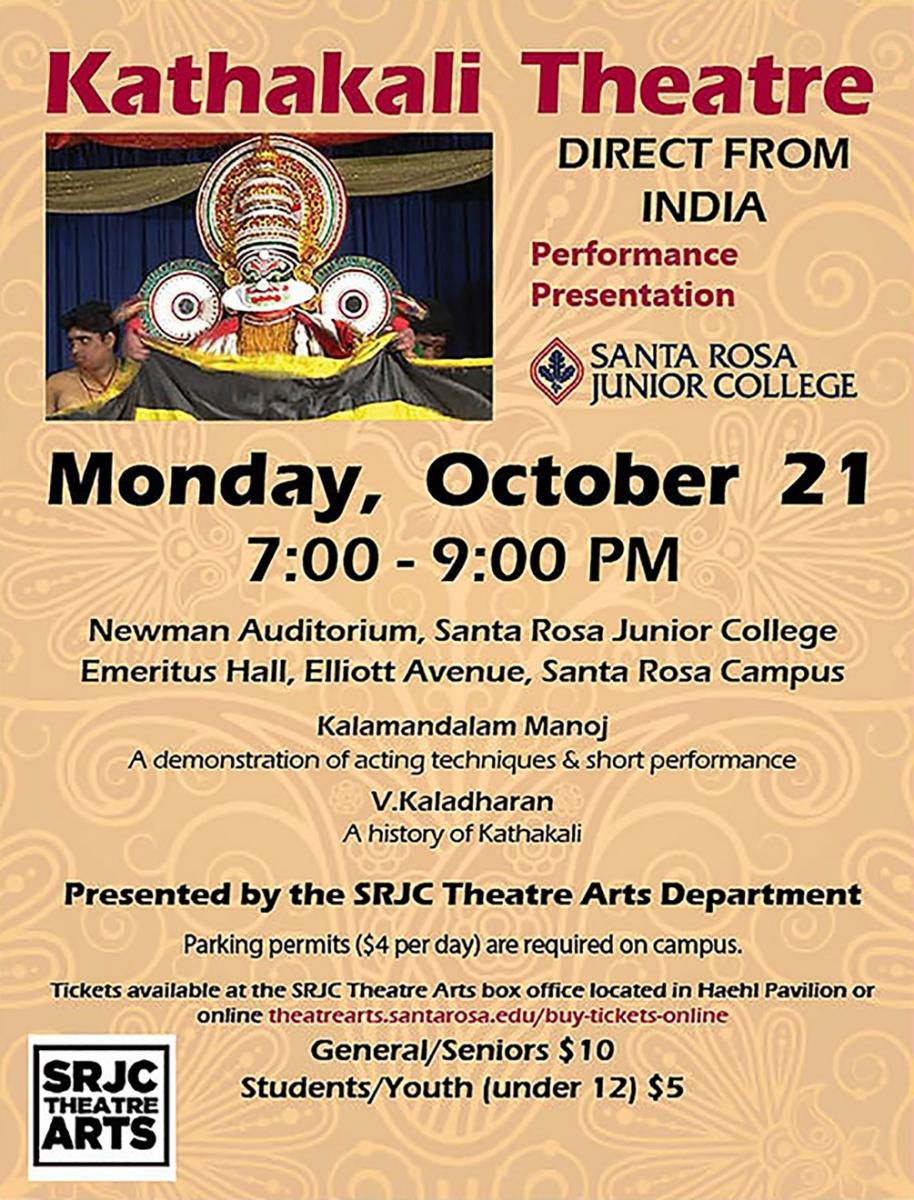 ---
Queer Literary Alliance: First Meeting 10/29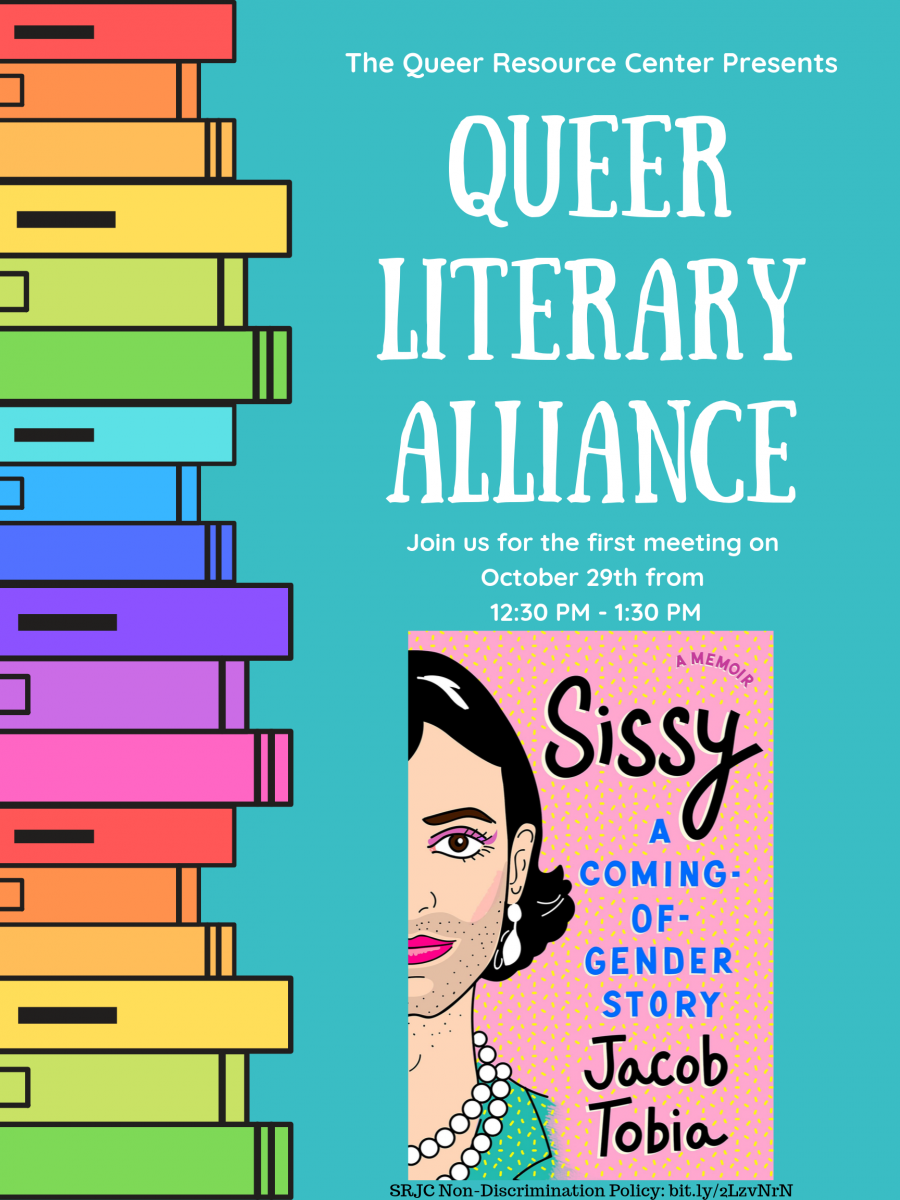 ---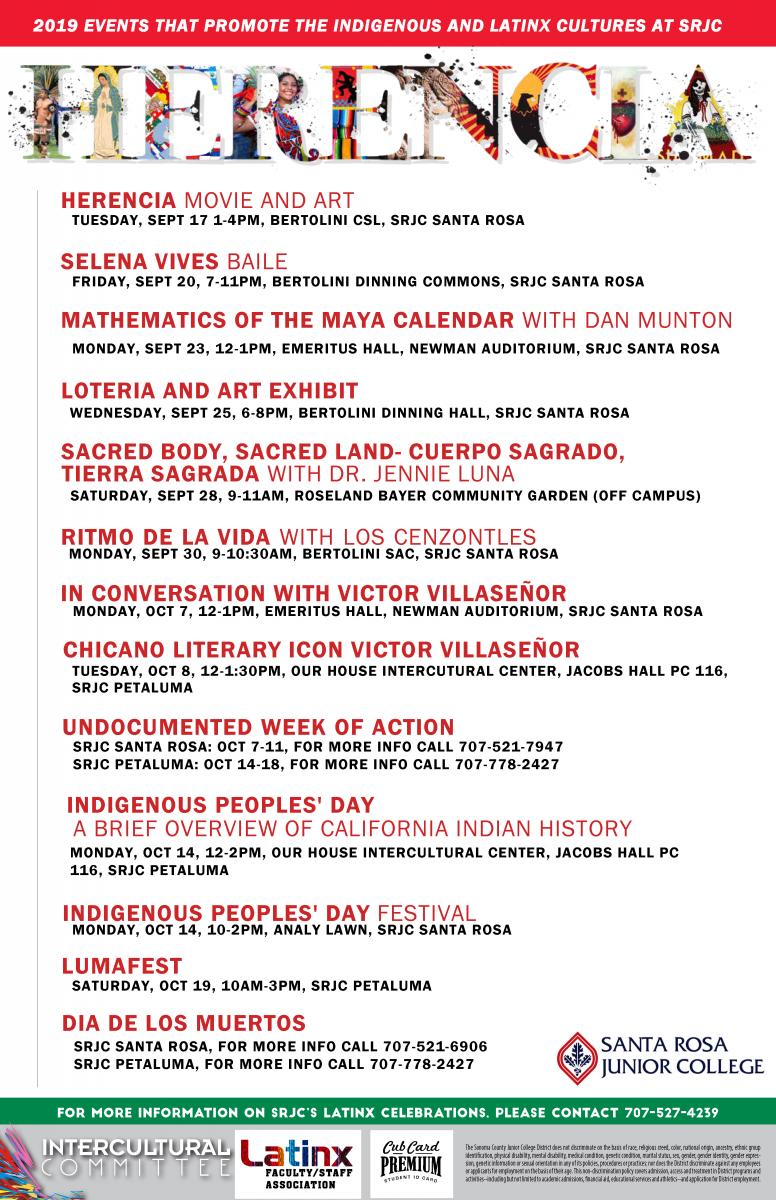 ---
Get Paid to Represent SRJC Students!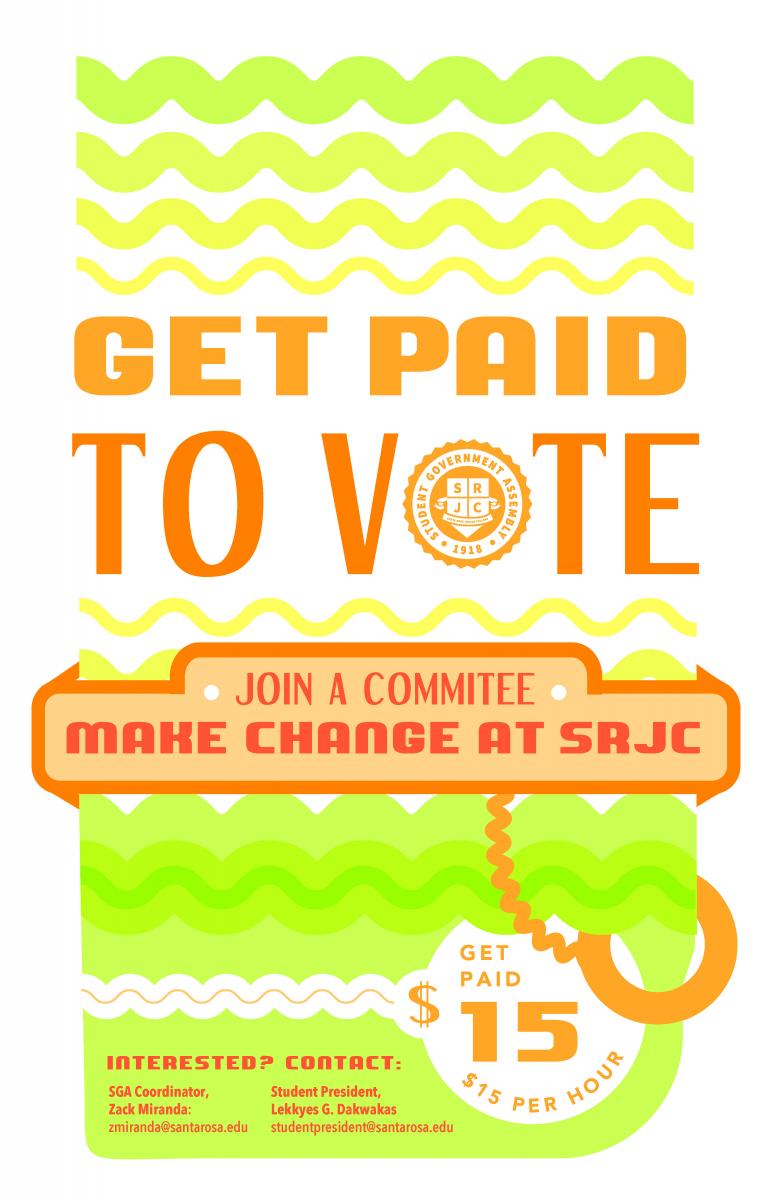 ---

Welcome to the coolest corner for club information in the Bearfacts! 
Here you will find important information and links for clubs, and much more. 
Burnice Nyamien, VP of Clubs - Santa Rosa
Vacant, VP of Clubs - Petaluma, interested students should send an email to the Student President, Lekkyes Dakwakas, at studentpresident@santarosa.edu 
Seventh Meeting of Fall 2019: October 16th at 1:30 PM in the Bertolini Student Center, Room 4643
Santa Rosa ICC Executive Officers 2018-19
Vanessa Johson, Spring 2019 Secretary, Mark Murakami, Spring 2019 Vice-Chair, Dori Elder, ICC President, Hannah Harris, Fall 2018 Vice-Chair, Jorgen Go, Treasurer, Anna Kidd, Fall 2018 Secretary
The Student Government Assembly has appointed an ICC Chair for the 2019-2020 academic year, Burnice Nyamien!
---
Click the image below for more info on SRJC Bear Cubs!
---
The Sonoma County Junior College District does not discriminate on the basis of race, religious creed, color, national origin,
ancestry, ethnic group identification, physical disability, mental disability, medical condition, genetic condition, marital status, sex,
gender, gender identity, gender expression, genetic information or sexual orientation in any of its policies, procedures or
practices; nor does the District discriminate against any employees or applicants for employment on the basis of their age. 
This nondiscrimination policy covers admission, access and treatment in District programs and activities - including
but not limited to academic admissions, financial aid, educational services and athletics - and application for District employment.
 Get Social:
BearFacts Student eNewsletter is a publication from the office of Student Life, Equity & Engagement Programs.
The purpose of the BearFacts bulletin is to provide students with information about SRJC activities, engagement opportunities, and important deadlines
and to promote student retention and success.
All submissions can be emailed to the Student Graphic Artist/BearFacts Editor, bearfacts@santarosa.edu.
Submissions may be edited for length & clarity.