SRJC BearFacts eNewsletter - 2.18.19 Publication 
Important Dates
February 18 – Washington's Day Holiday (No classes.)
 
It's time to apply for financial aid for Fall 2019 & Spring 2020!
Visit our website for more information and a list of what information is needed to apply for financial aid. 
Just a reminder – SRJC for Free and the Doyle Scholarship both require that students apply for financial aid. Both of these are available to students REGARDLESS of income.
FAFSA (Free Application for Federal Student Aid): https://studentaid.ed.gov/sa/fafsa
CADAA (California Dream Act Application): https://dream.csac.ca.gov/
SRJC School Code: 001287
Contact Margaret Mann, Coordinator, Financial Aid & Outreach at mmann@santarosa.edu or (707) 524-1545 for more information or assistance.
---

---

---

---
---
Afro Fusion Event - The Capoeira Club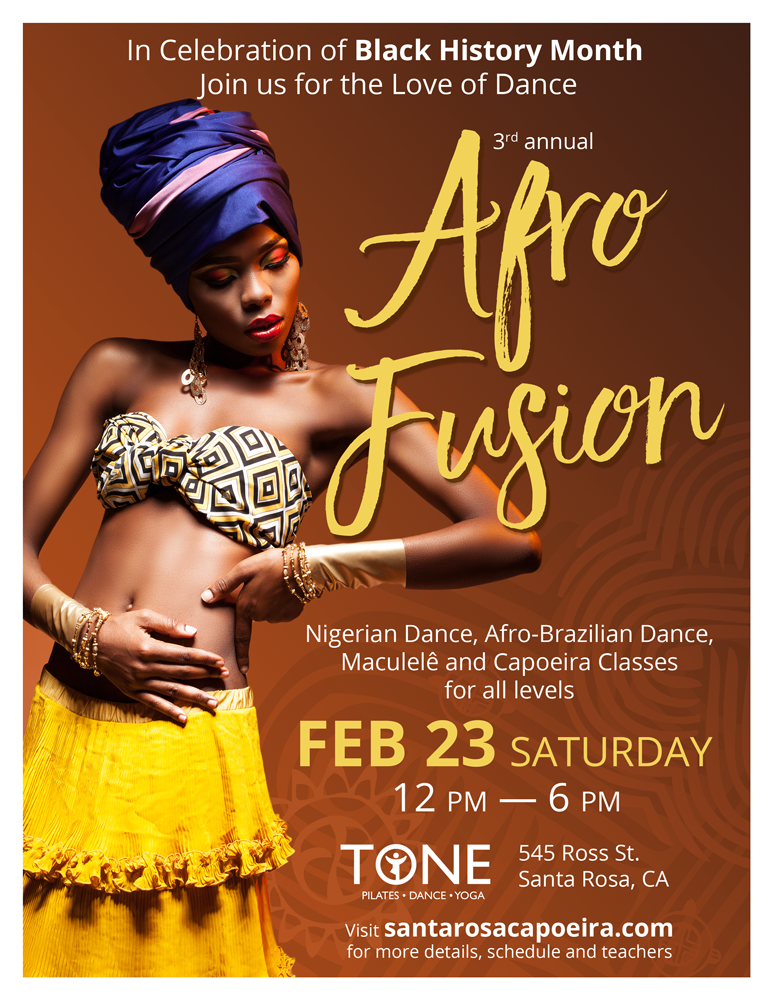 ---
Student Psychological Services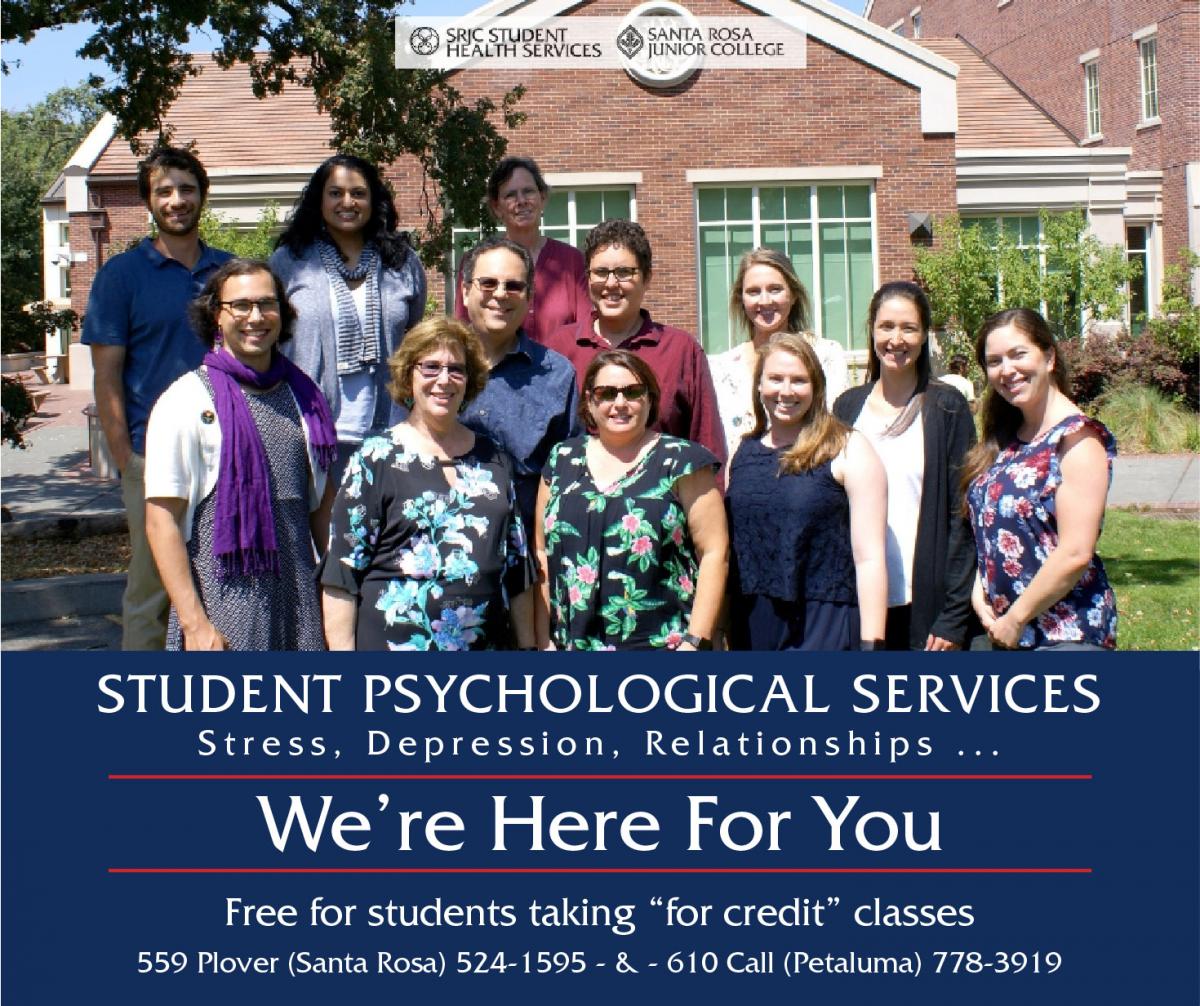 ---
Open Course - Hiking Class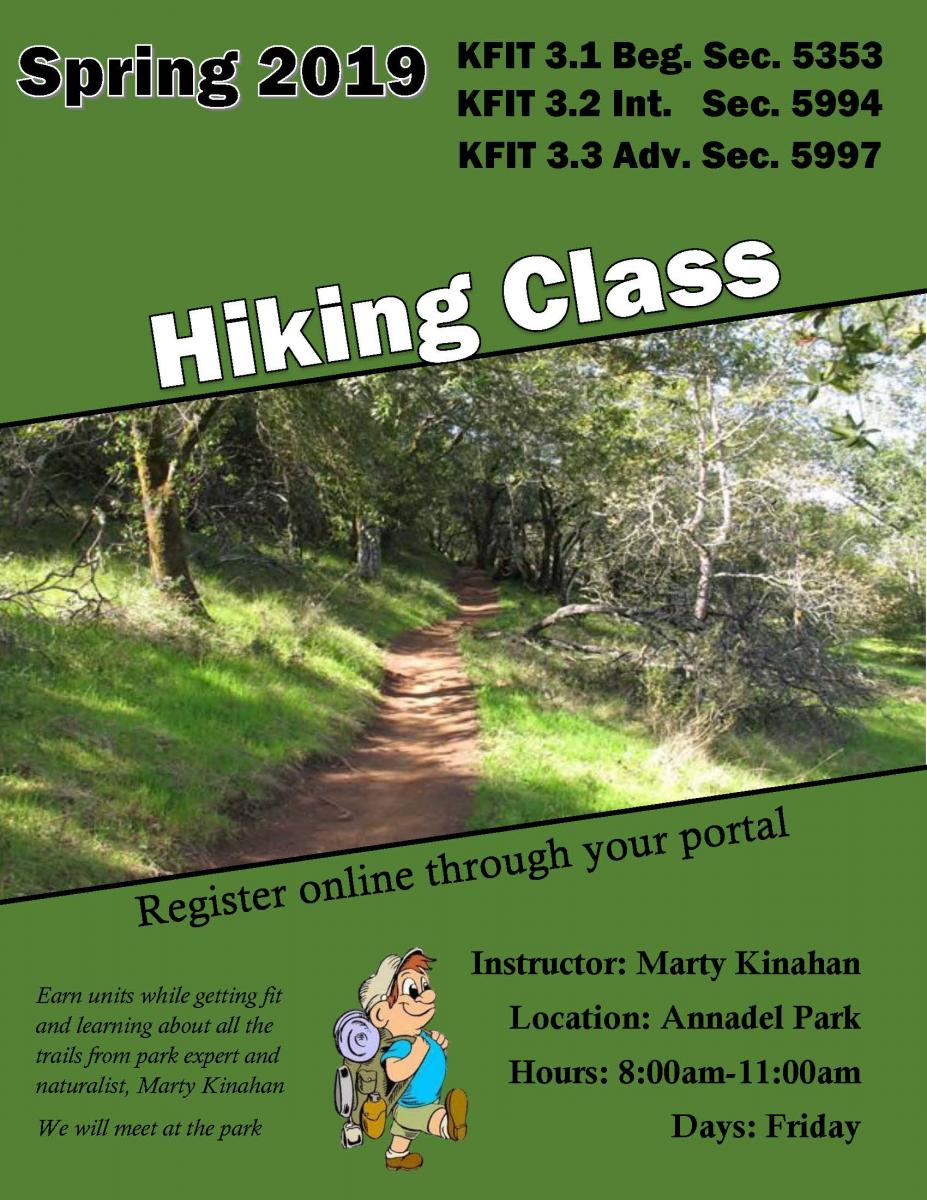 ---
New Student Club - Psychology Club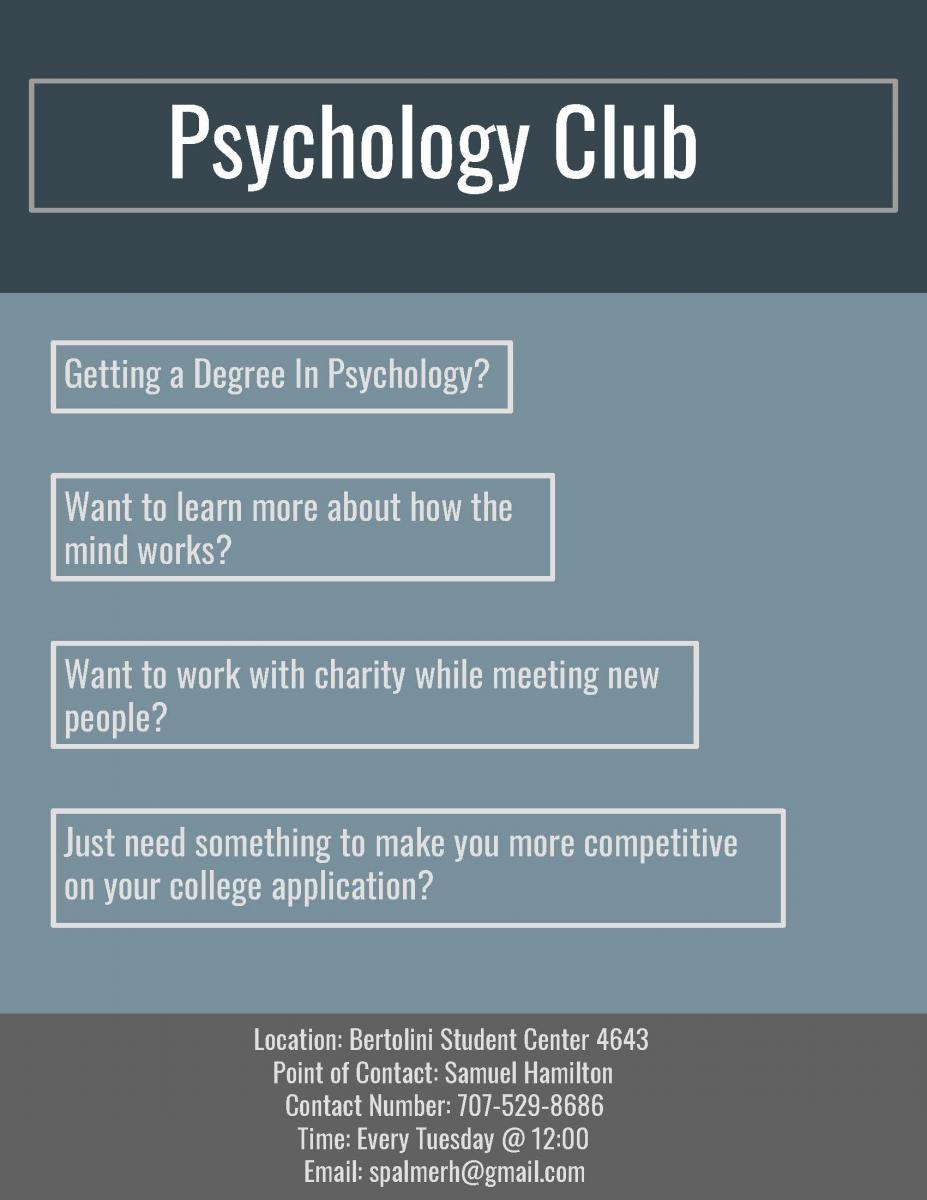 ---
Dream Center Grand Re-Opening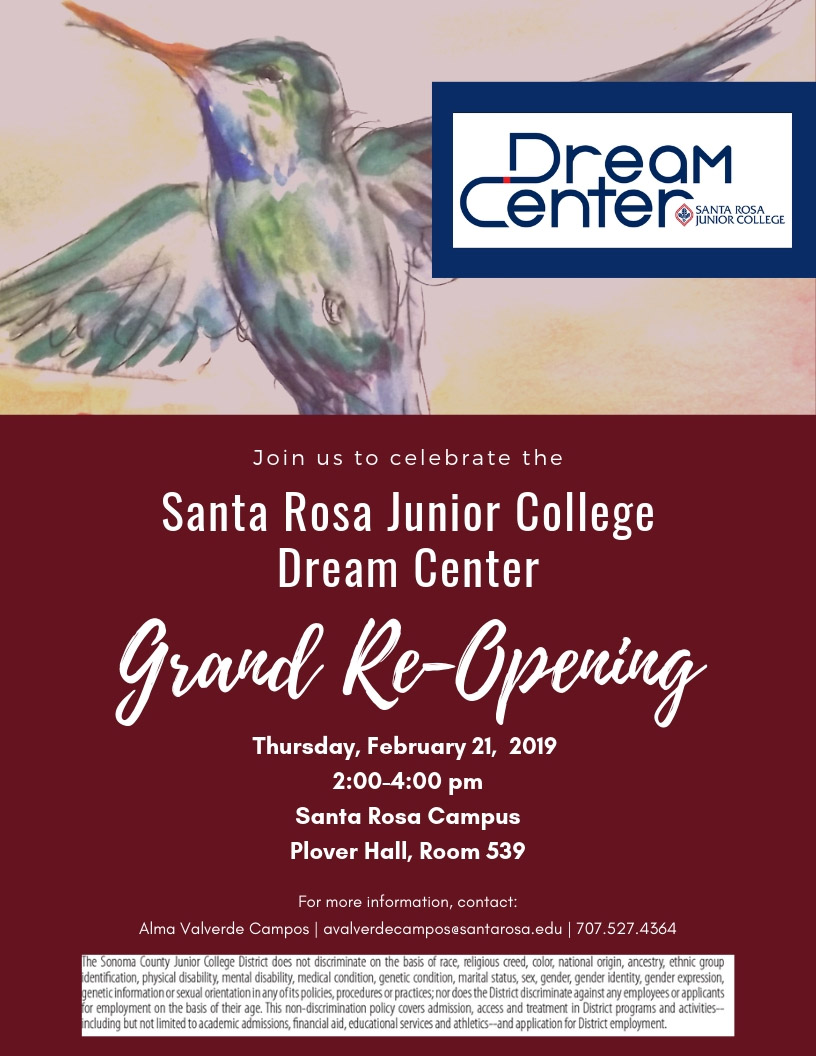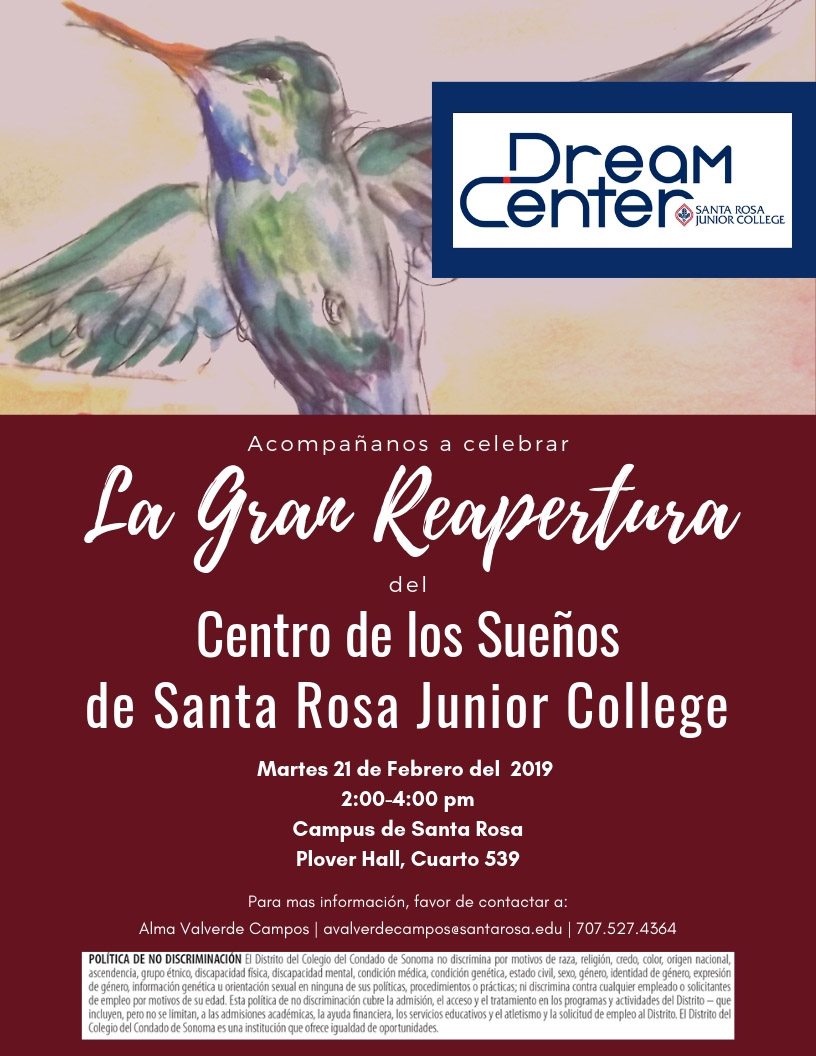 ---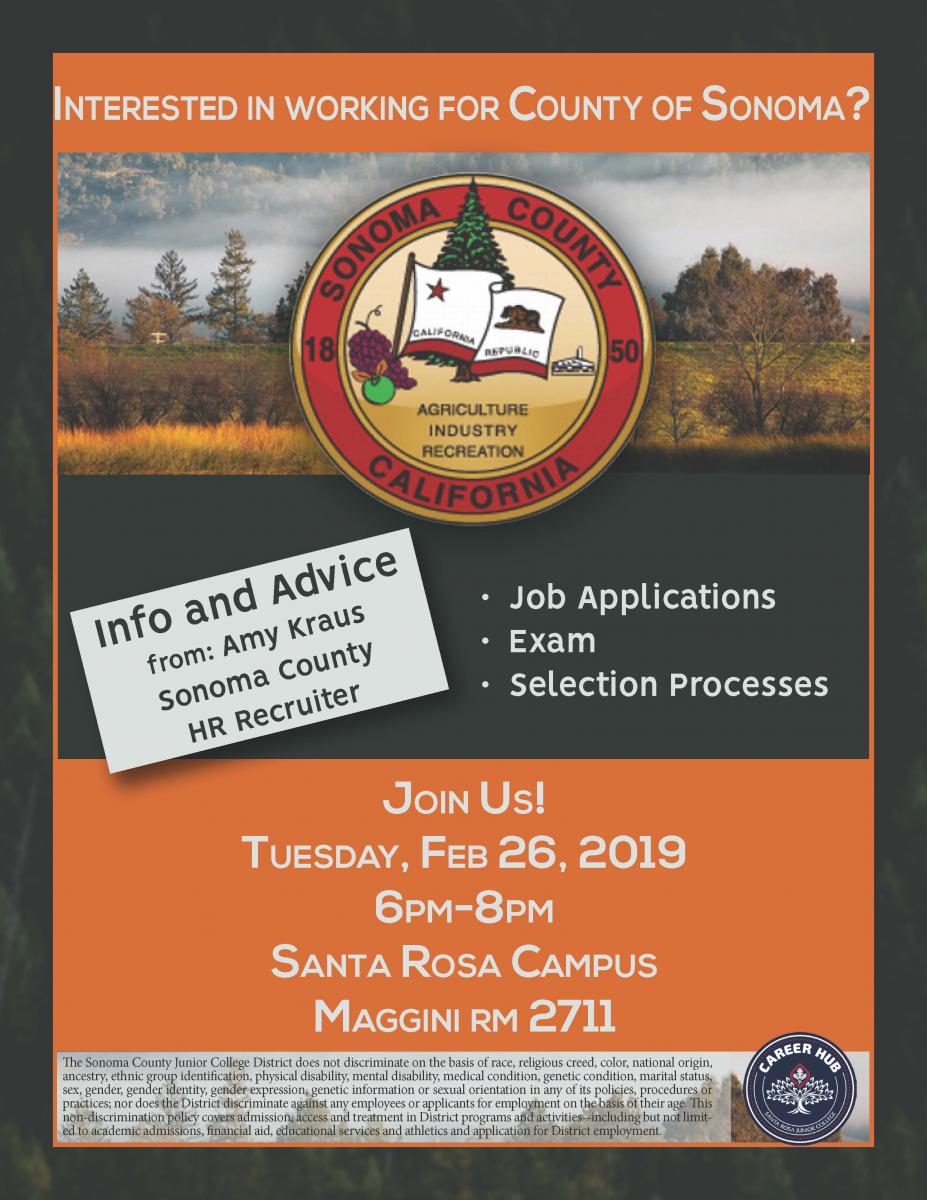 ---
March Women's History Month Events  

---
Sustainability Corner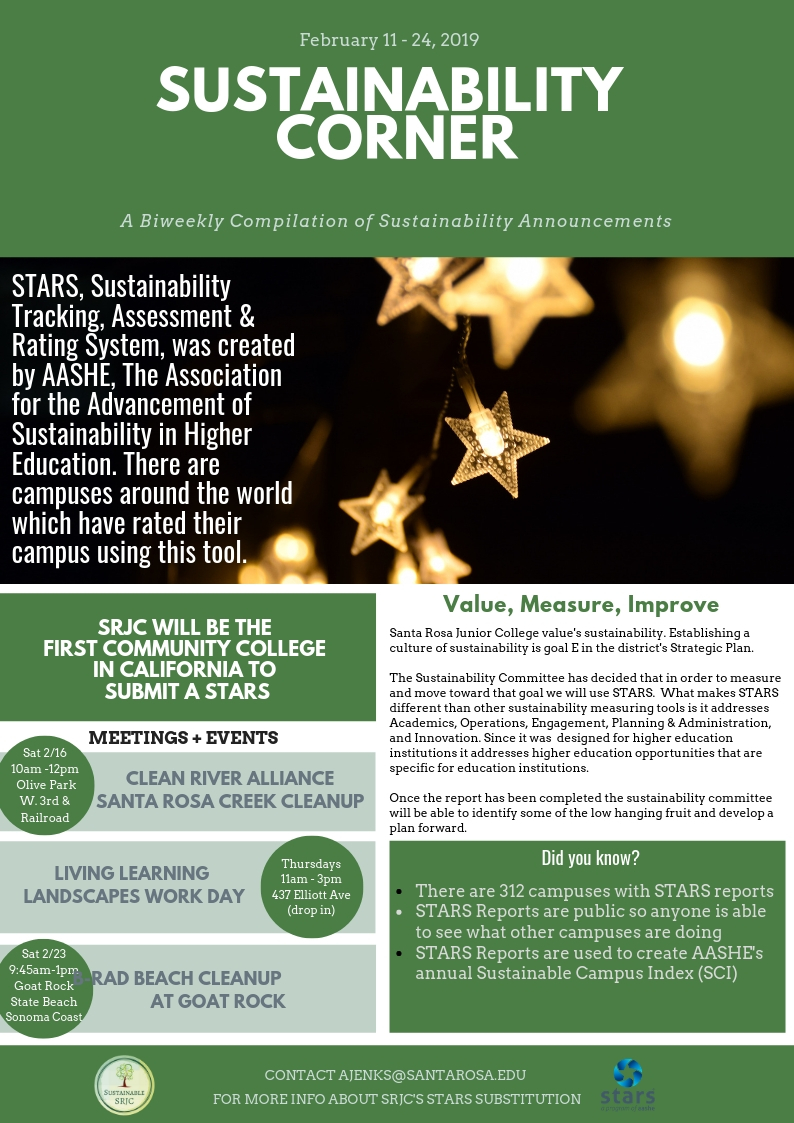 ---

Welcome to the coolest corner for club information in the Bearfacts! 
Here you will find important information and links for clubs, and much more. 
2018 - 19 Elected Student Government Club officers
Dori Elder, VP of Clubs - Santa Rosa,
Shawn Hartshorn, VP of Clubs - Petaluma

Santa Rosa ICC Executive Officers 2018-19
Vanessa Johson, Spring 2019 Secretary, Mark Murakami, Spring 2019 Vice-Chair, Dori Elder, ICC President, Hannah Harris, Fall 2018 Vice-Chair, Jorgen Go, Treasurer, Anna Kidd, Fall 2018 Secretary
  ICC meeting: February 20  
1:30-3:00
 
The FALL 2018 ICC

New Club!

---
Click the image below for more info on SRJC Bear Cubs!
---
The Sonoma County Junior College District does not discriminate on the basis of race, religious creed, color, national origin,
ancestry, ethnic group identification, physical disability, mental disability, medical condition, genetic condition, marital status, sex,
gender, gender identity, gender expression, genetic information or sexual orientation in any of its policies, procedures or
practices; nor does the District discriminate against any employees or applicants for employment on the basis of their age. 
This nondiscrimination policy covers admission, access and treatment in District programs and activities - including
but not limited to academic admissions, financial aid, educational services and athletics - and application for District employment.
 Get Social:
BearFacts Student eNewsletter is a publication from the office of Student Life, Equity & Engagement Programs.
The purpose of the BearFacts bulletin is to provide students with information about SRJC activities, engagement opportunities, and important deadlines
and to promote student retention and success.
All submissions can be emailed to the Student Graphic Artist/BearFacts Editor, bearfacts@santarosa.edu.
Submissions may be edited for length & clarity.