SRJC BearFacts eNewsletter - 09.27.20 Publication
---
October 1st – 2021-2022 FAFSA Applications Open
October 19th
–
 Last Day to Register to Vote
November 3rd - Election Day
November 11th - Veterans Day Holiday (No Classes)
---
This grant is for students who have experienced a non-recurring emergency beyond their control. Due to limited funding, at this time applications are being considered for two areas of relief: verified home loss as a result of the LNU Lightning Complex Fires, including the Walbridge fire in Sonoma County and the Hennessey fire in Napa County, and education-related expenses as a direct result of COVID-19. 
---
Have you responded to the 2020 Census? It's not too late!
The results of the 2020 Census will help determine how hundreds of billions of dollars in federal funding flow into communities every year for the next decade. That funding shapes many different aspects of every community, no matter the size, no matter the location.
Think of your morning commute: Census results influence highway planning and construction, as well as grants for buses, subways, and other public transit systems.  Or think of your local schools: Census results help determine how money is allocated for the Head Start program and for grants that support teachers and special education.  The list goes on, including programs to support rural areas, to restore wildlife, to prevent child abuse, to prepare for wildfires, and to provide housing assistance for older adults.
To complete the Census click on the following link, it only takes a few minutes and will effect the next ten years of your community. https://my2020census.gov/
---
 

SRJC Libraries Research Help- Chat, Text, Email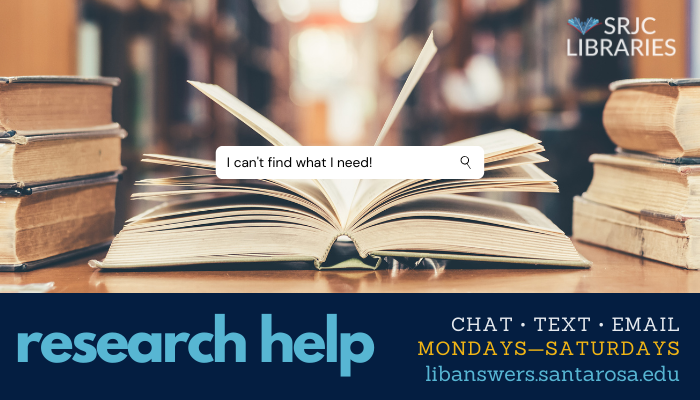 ---
SRJC Herencia Events: Promoting Indigenous & Latinx Culture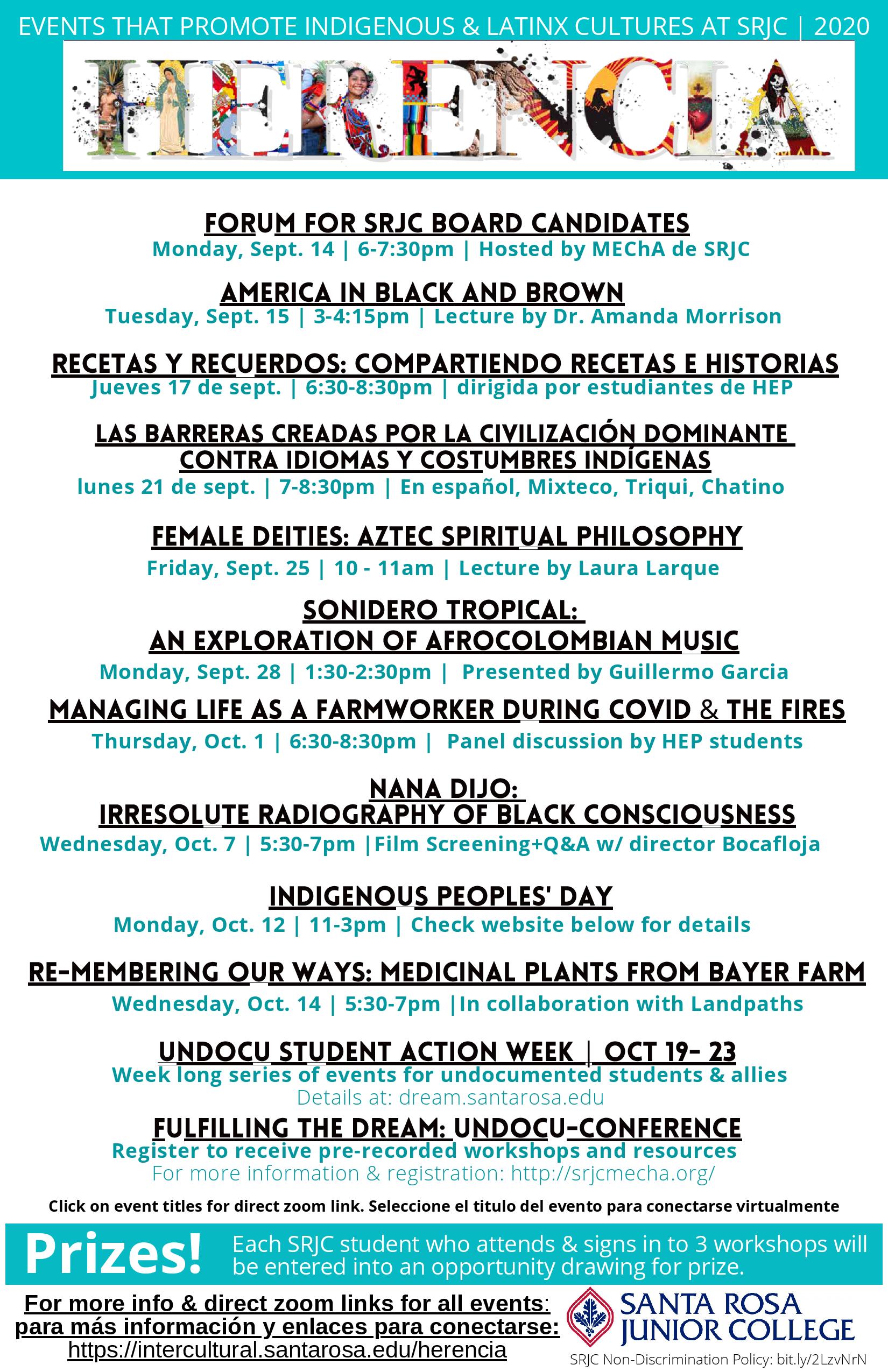 ---
SGA Student Life Committee Mixers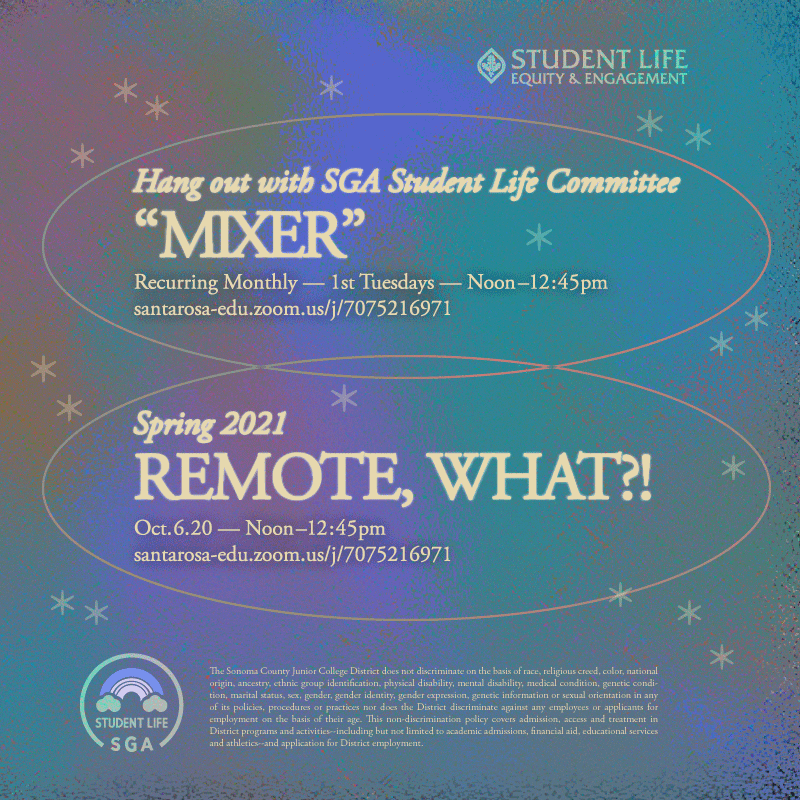 ---
Our House Presents: Black Lives Matter Leader Cat Brooks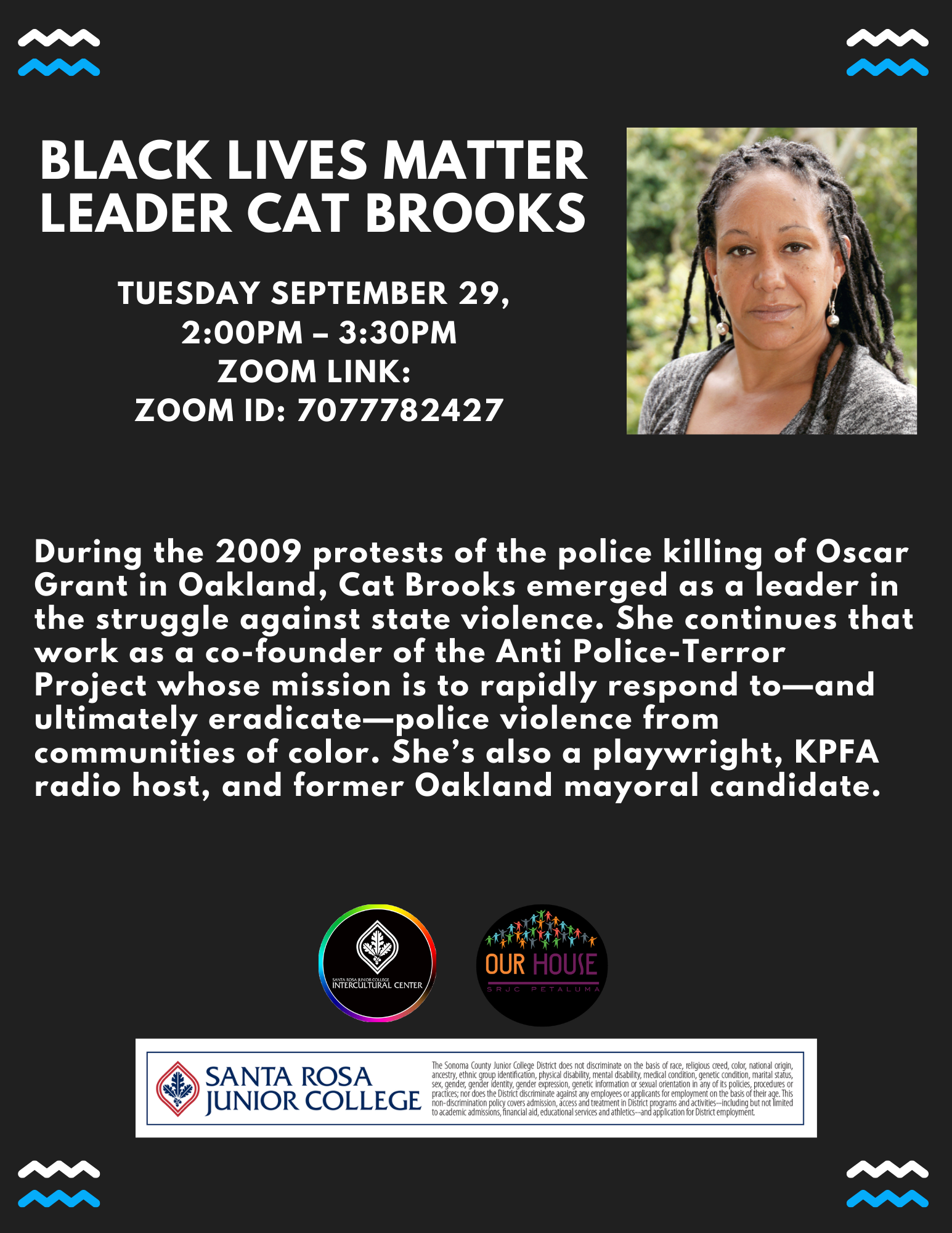 ---
Fall Virtual Job & Internship Fair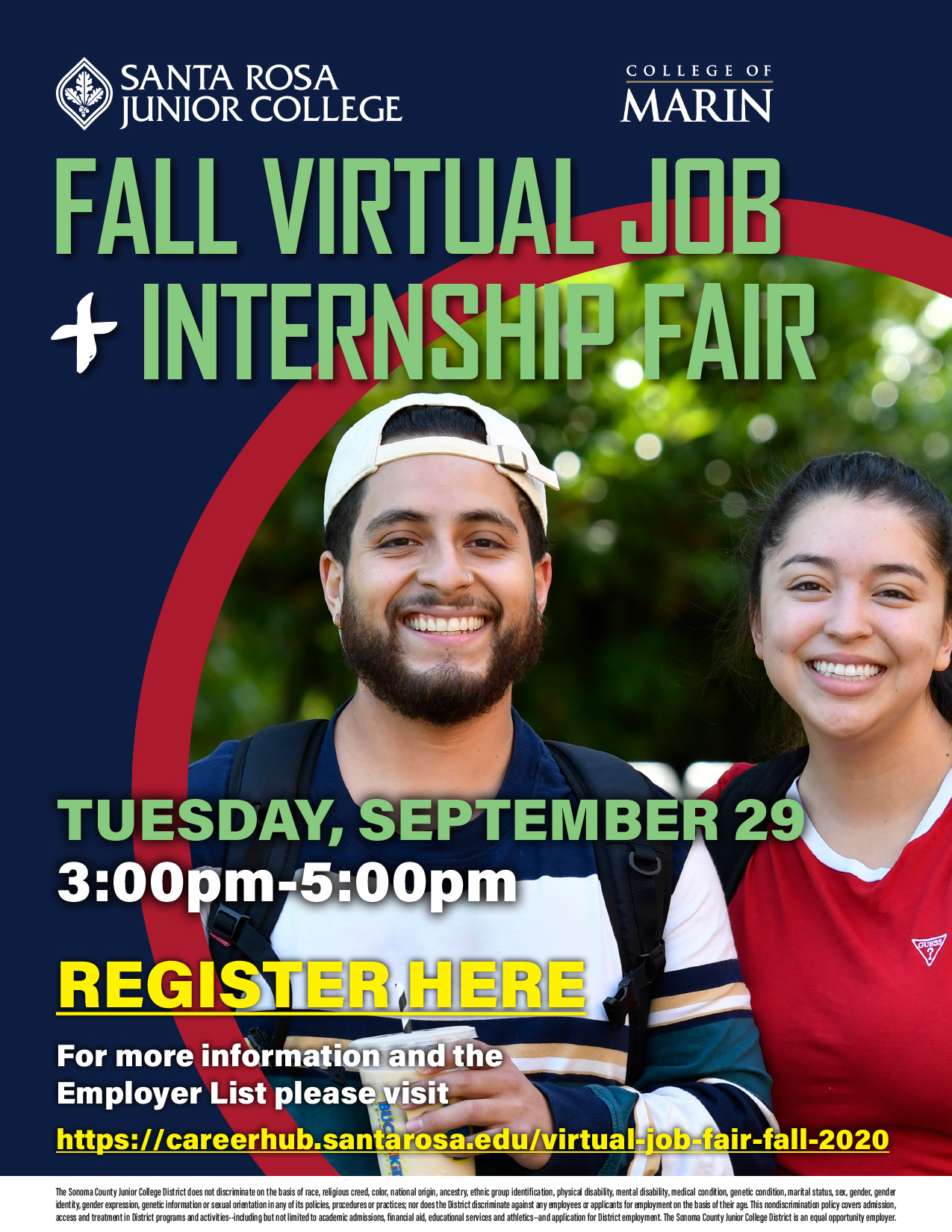 ---
Noodletools Workshops - Citations Made Easy!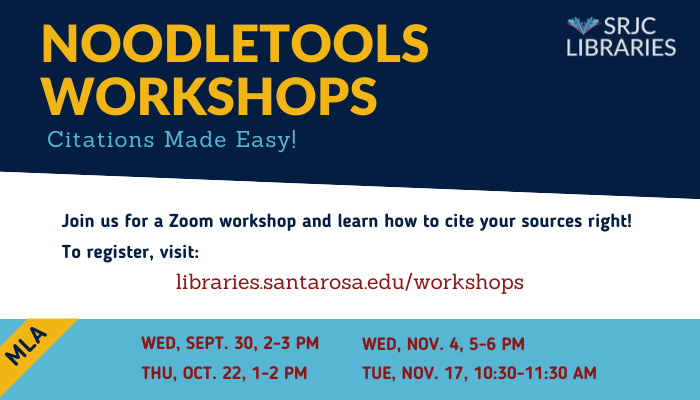 ---
Virtual Club Day - September 30th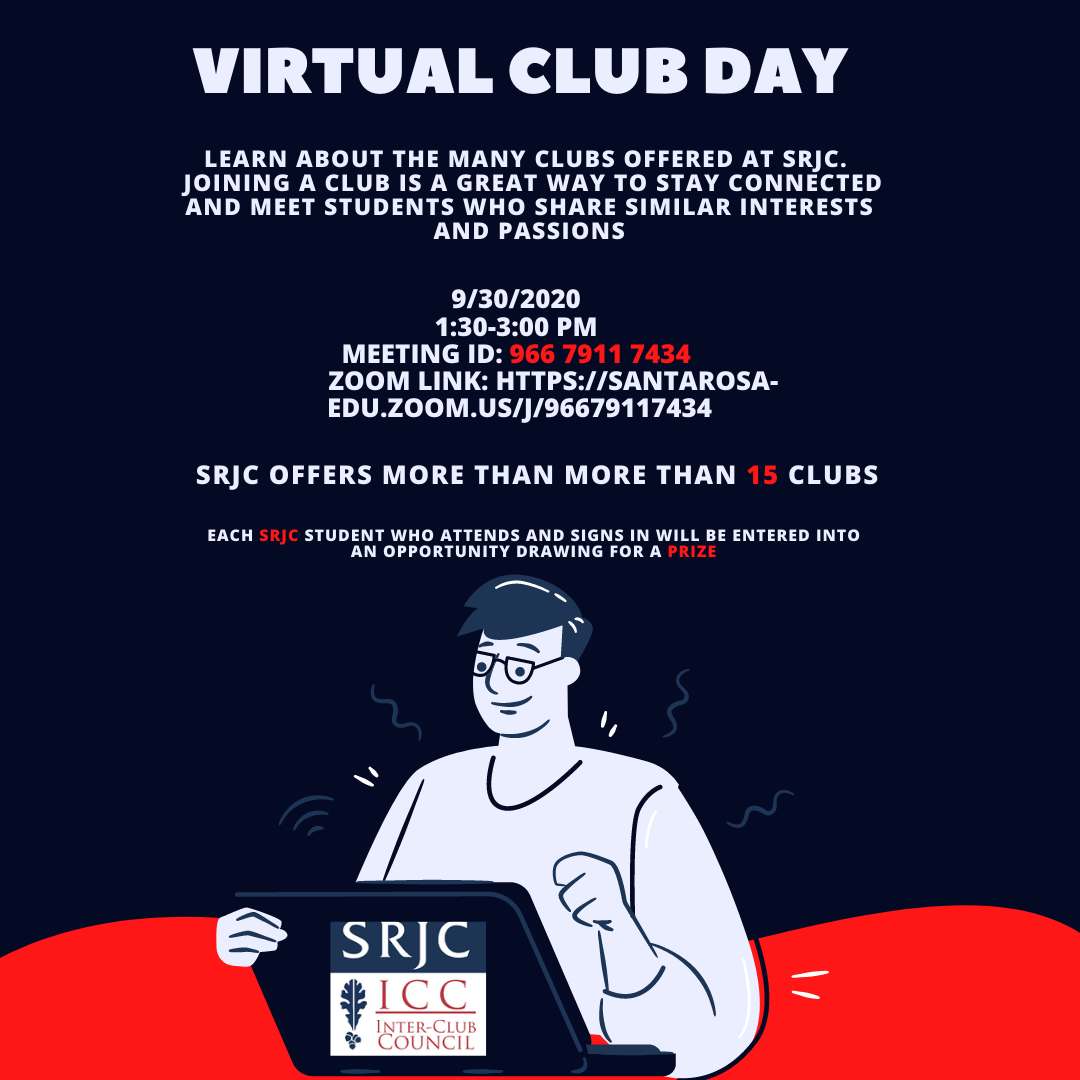 ---
September is Suicide Prevention Month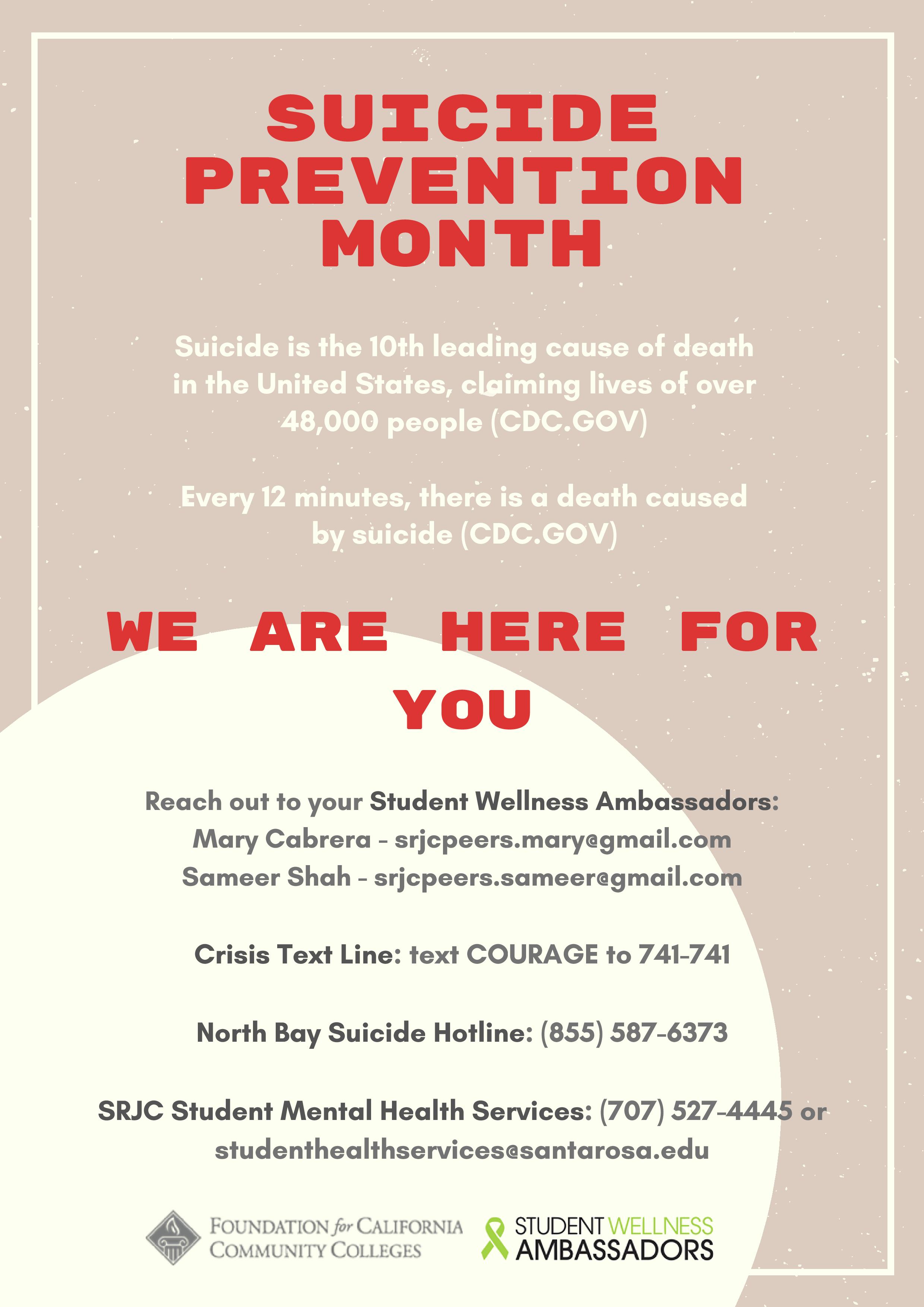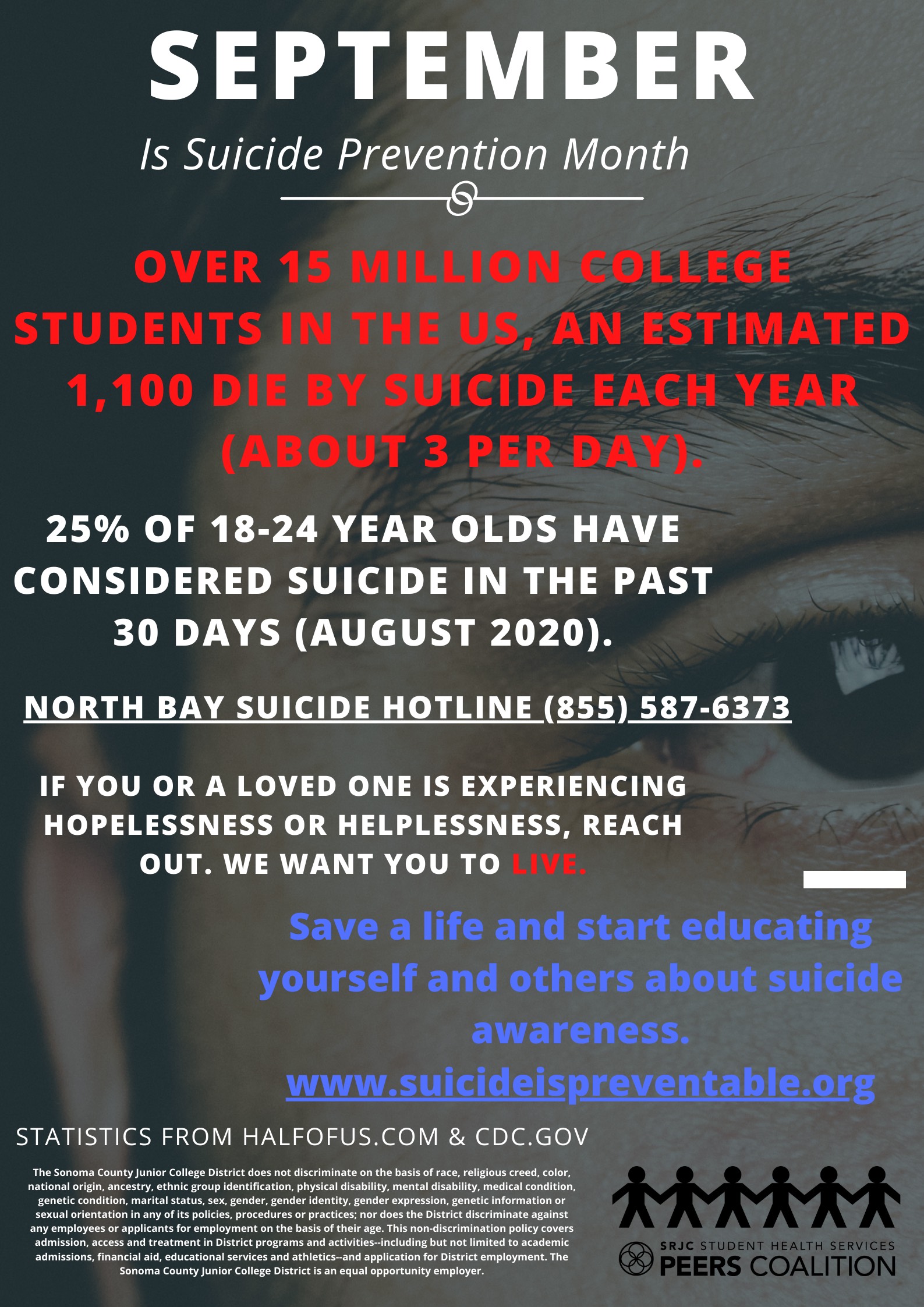 ---
New Basic Needs Zoom Drop In Hours!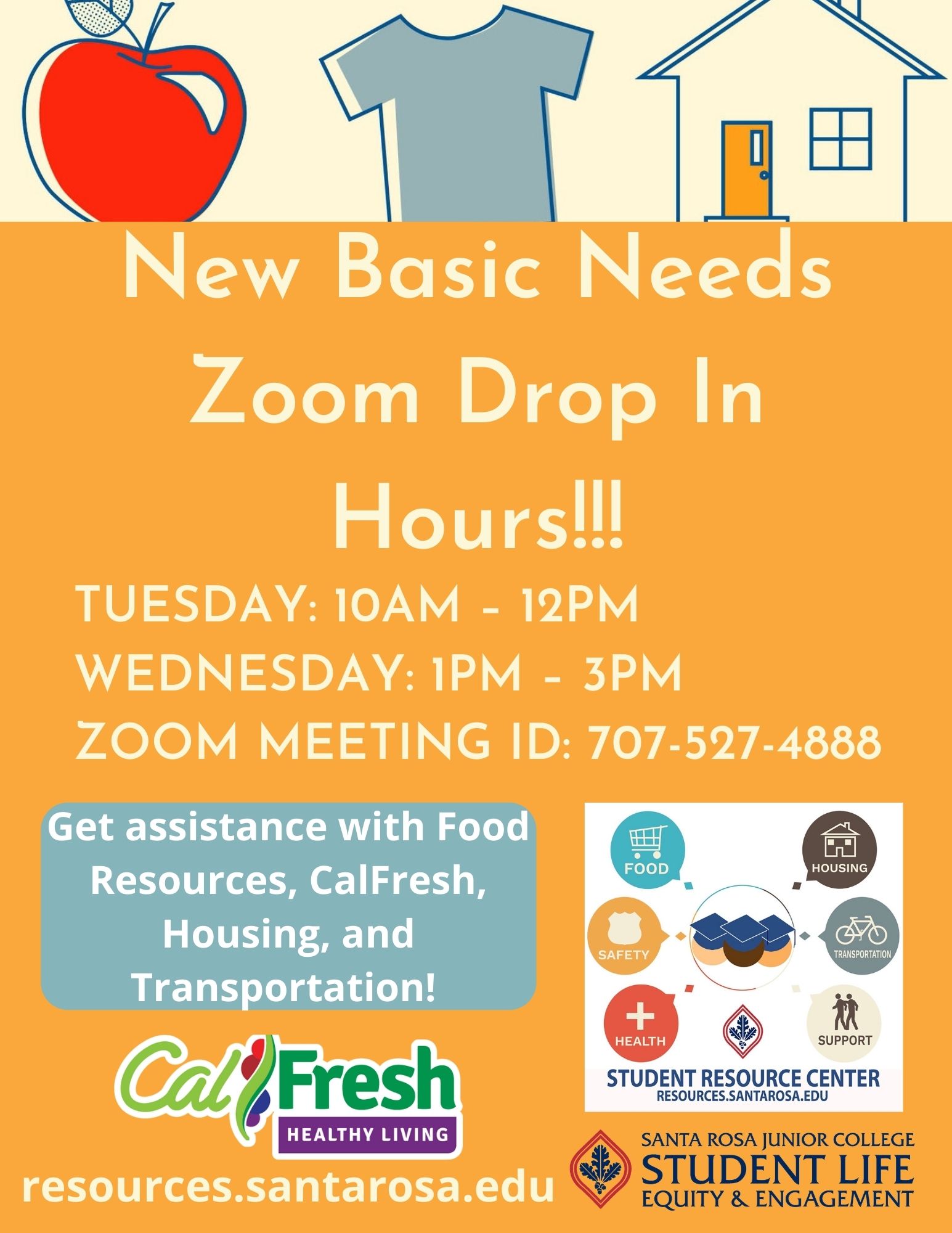 ---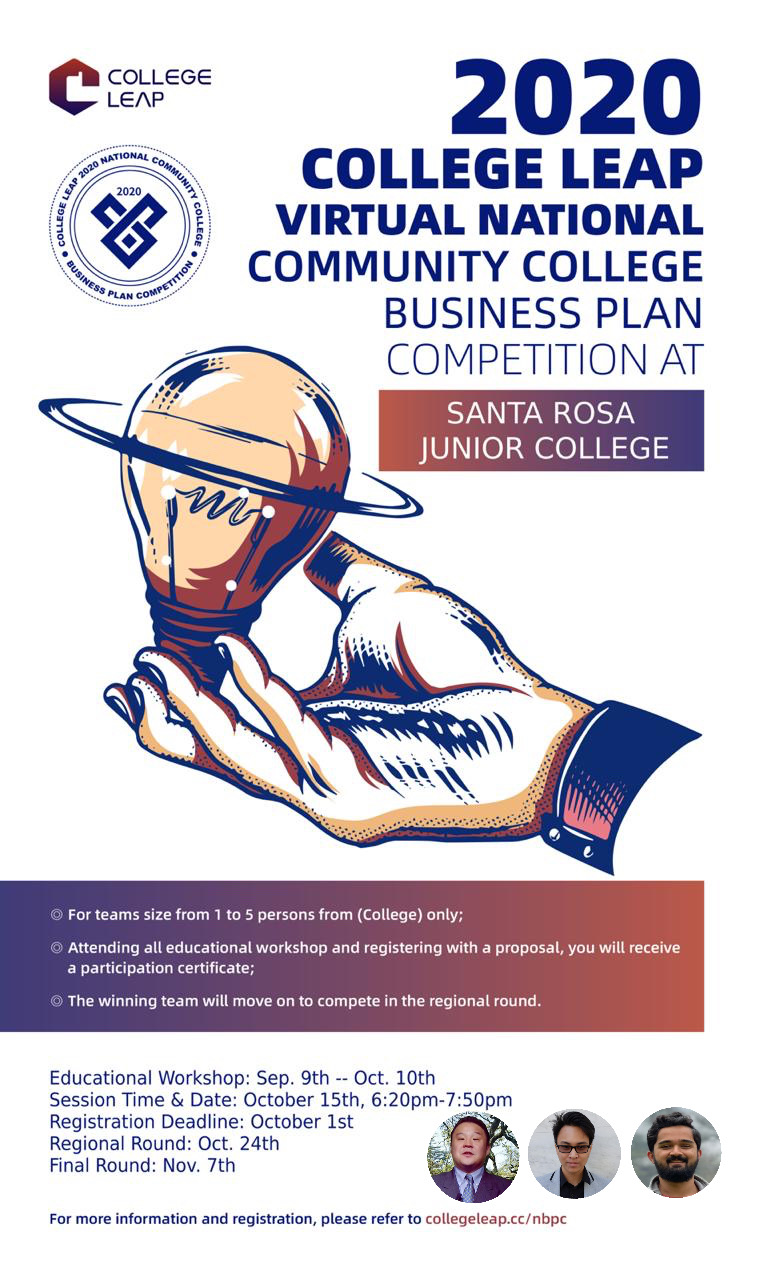 ---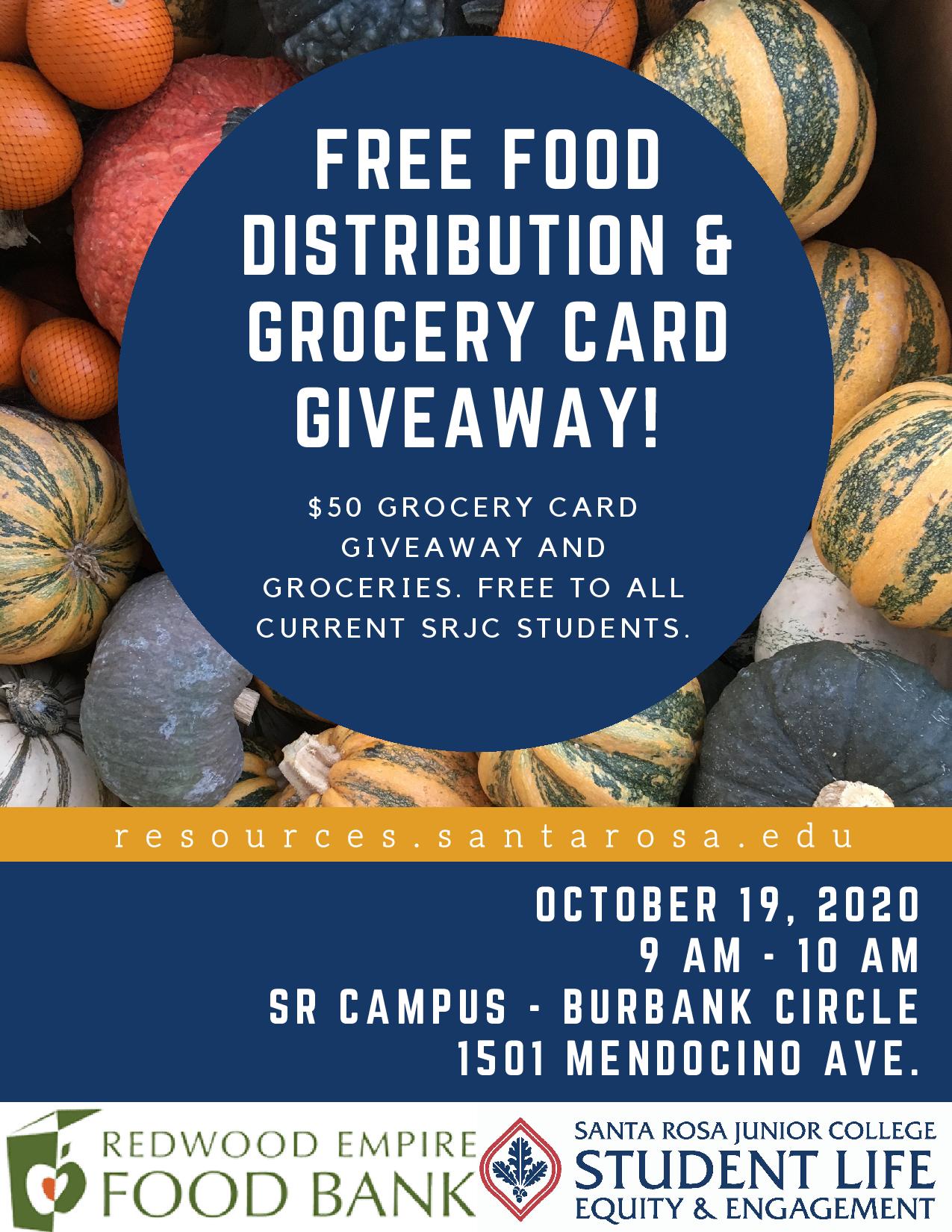 ---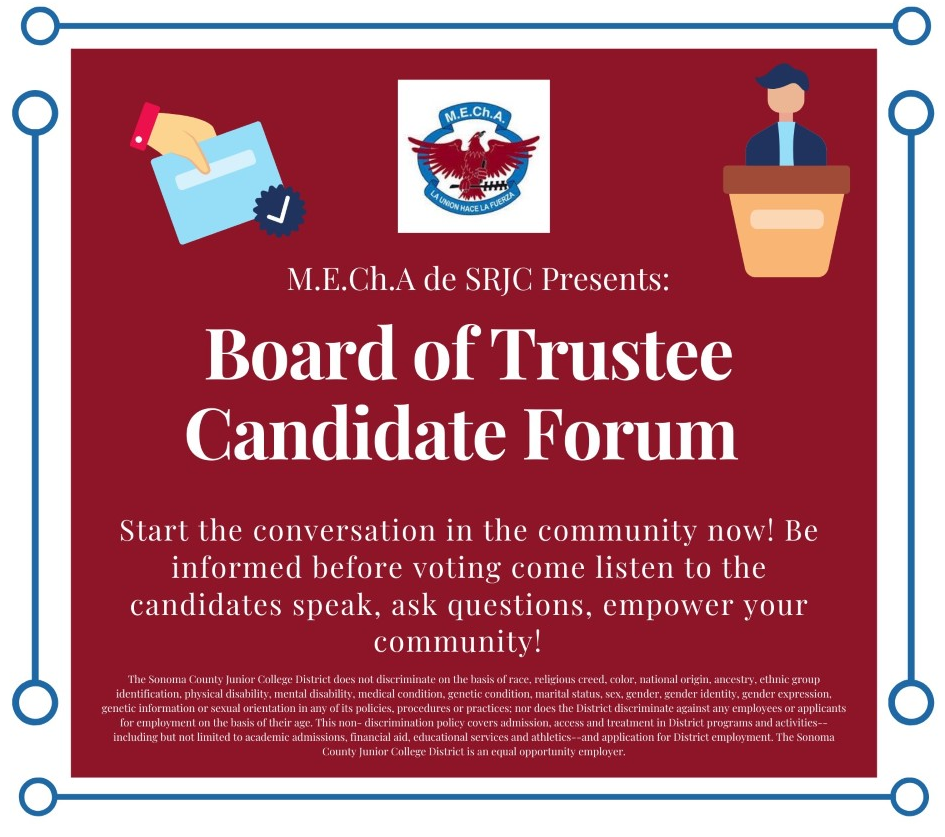 Click here to watch M.E.Ch.A de SRJC's Board of Trustees Candidate Forum
---
SRJC Music: Fall 2020 Concerts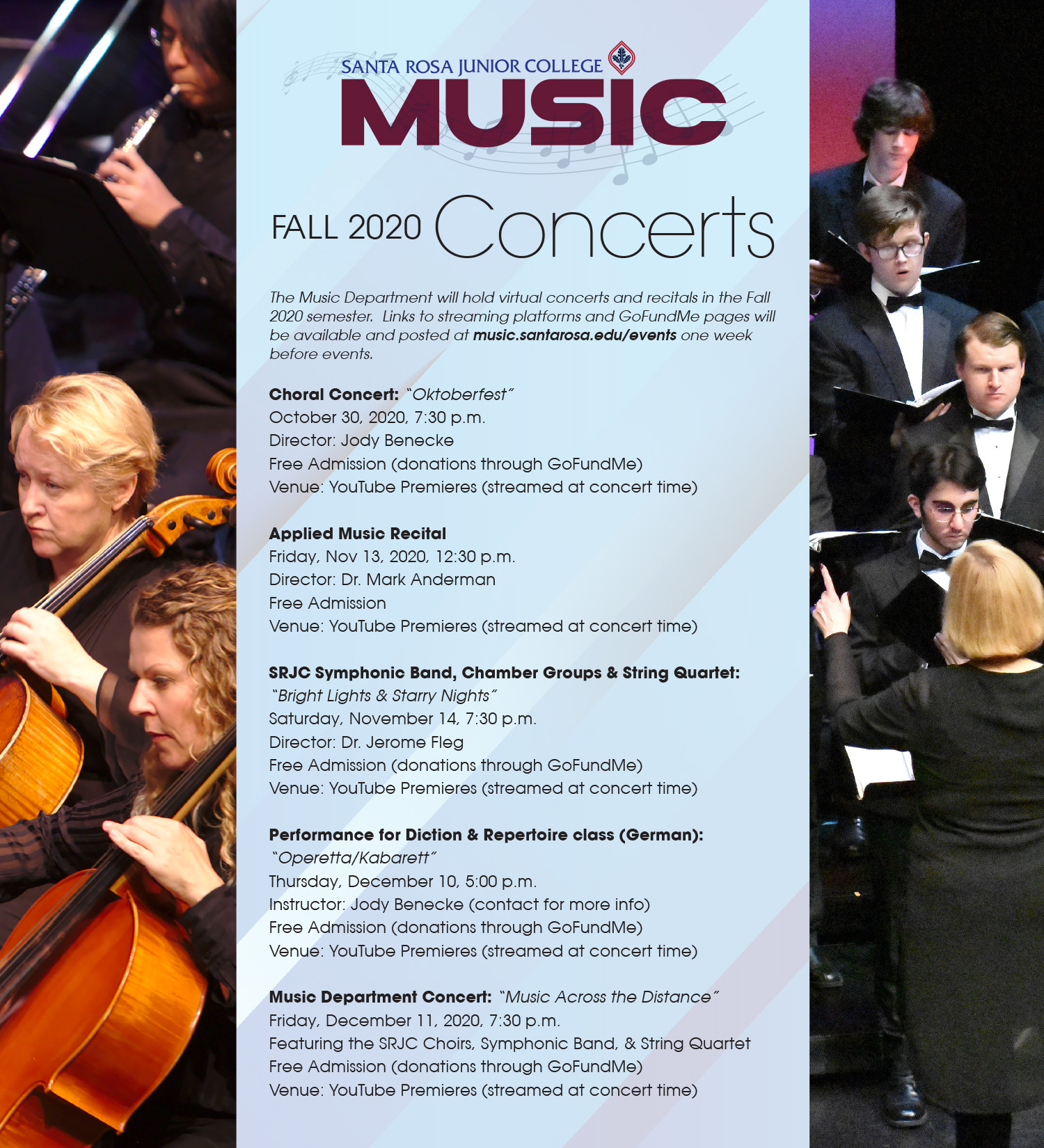 ---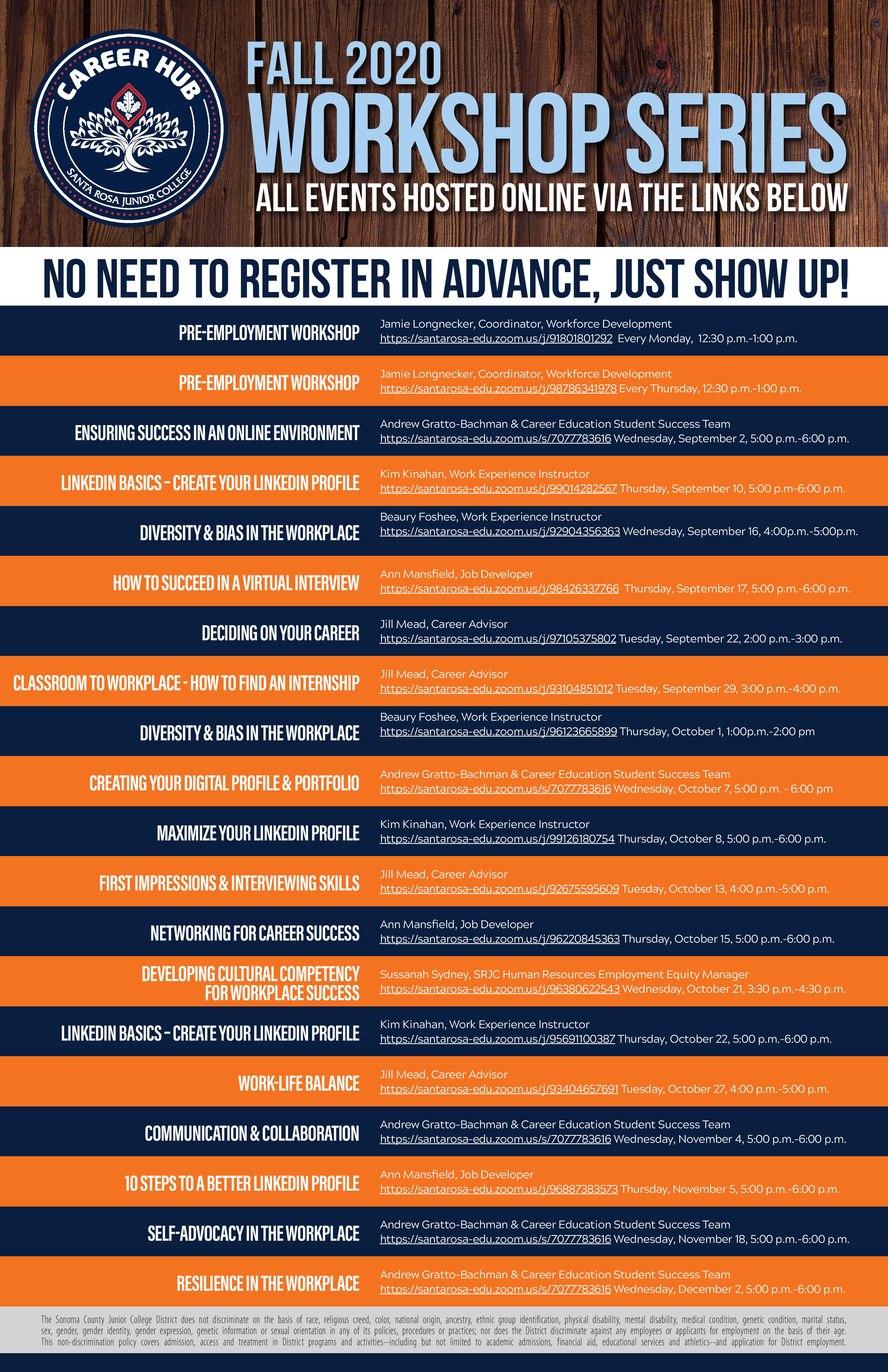 ---

Welcome to the coolest corner for club information in the Bearfacts! 
Here you will find important information and links for clubs, and much more. 
---
SRJC Black Student Union Fall Meeting Schedule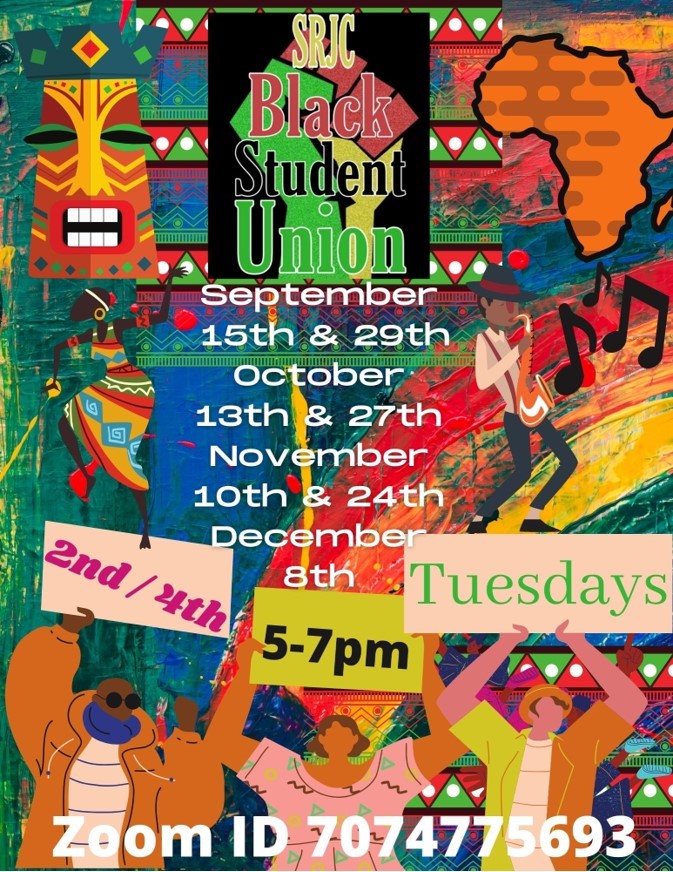 ---
Club List and Meeting Locations
For more information about SRJC Clubs contact:
Lisset Miranda, Vice President of Clubs - Santa Rosa
Anetra McCartney, Vice President of Clubs - Petaluma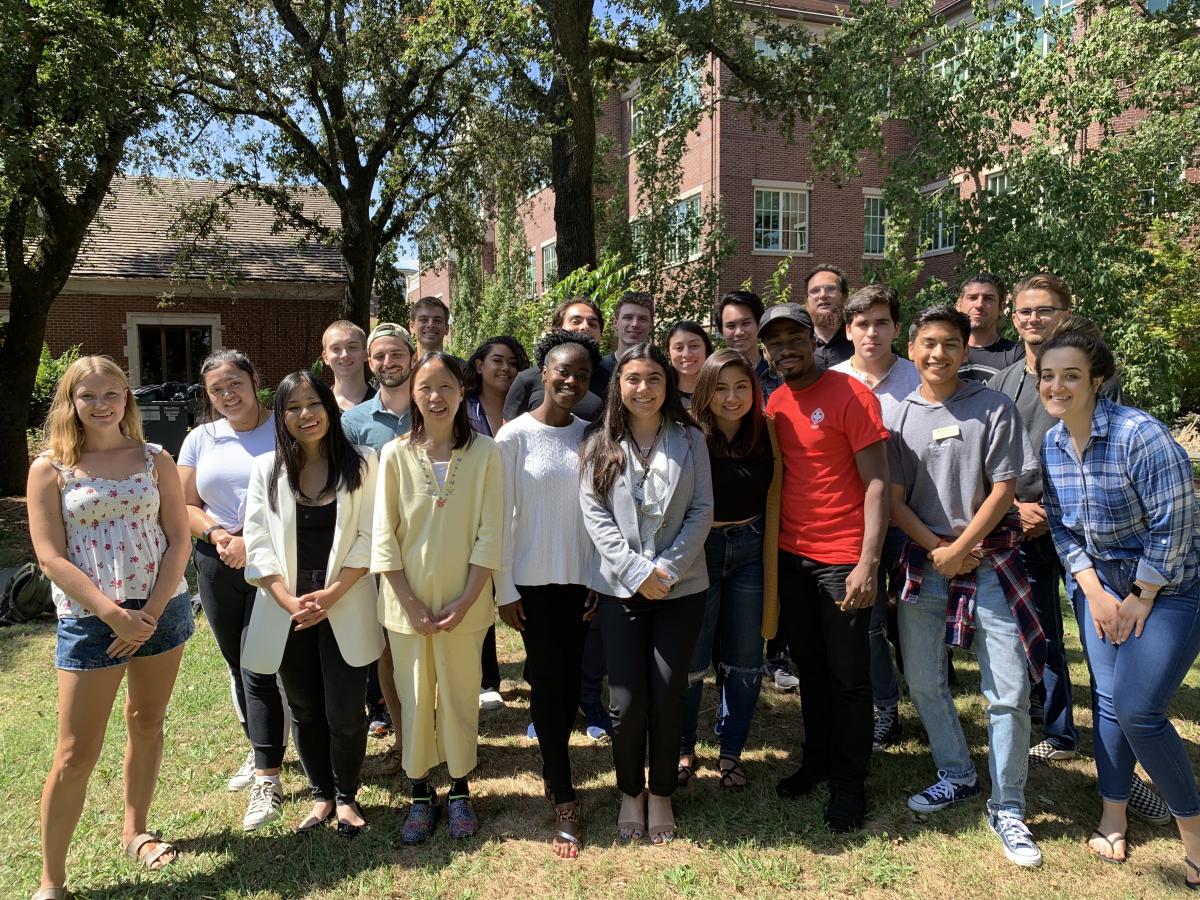 Santa Rosa ICC Executive Officers 2019-20
Elisa Fragoso, Spring 2020 Secretary, Holly Pilling, Spring 2020 Vice-Chair, Burnice Nyamien, 2020 ICC Chair and VP of Clubs - Santa Rosa, Jorgen Go, Spring 2020 Treasurer
Meetings have begun for Fall 2020. Check our website for more ICC Updates!
---
Click the image below for more info on SRJC Bear Cubs!
---

For the most up to date information and to connect with fellow students, please download the MySRJCApp to your mobile device. For more information, click here to visit the Welcome and Connect Center website.
---
The Sonoma County Junior College District does not discriminate on the basis of race, religious creed, color, national origin,
ancestry, ethnic group identification, physical disability, mental disability, medical condition, genetic condition, marital status, sex,
gender, gender identity, gender expression, genetic information or sexual orientation in any of its policies, procedures or
practices; nor does the District discriminate against any employees or applicants for employment on the basis of their age. 
This nondiscrimination policy covers admission, access and treatment in District programs and activities - including
but not limited to academic admissions, financial aid, educational services and athletics - and application for District employment.
 Get Social:
BearFacts Student eNewsletter is a publication from the office of Student Life, Equity & Engagement Programs.
The purpose of the BearFacts bulletin is to provide students with information about SRJC activities, engagement opportunities, and important deadlines
and to promote student retention and success.
All submissions can be emailed to the Student Graphic Artist/BearFacts Editor, bearfacts@santarosa.edu.
Submissions may be edited for length & clarity.