SRJC BearFacts eNewsletter - 04.05.20 Publication
---
Important Dates & SRJC Updates
---
Download the MySRJCApp!

For the most up to date information and to connect with fellow students, please download the MySRJCApp to your mobile device. For more information, please visit the Welcome and Connect Center website here: https://welcome.santarosa.edu/mysrjcapp
---
SRJC Crisis Response Fund
This important program assists eligible students who are experiencing a short-term financial emergency that could potentially impact their ability to remain in college. The Fund was established to financially assist those who cannot reasonably resolve their financial difficulty through scholarships, loans, or other financial aid awards. The goal of this program is to keep students on track towards meeting their academic goals.
The SRJC Crisis Response Fund is administered by the Financial Aid Office. Funding for the program has been provided by generous contributions from local community members and provides student grants that reimburse actual expenses or are paid directly to the vendor. These grants do not need to be repaid, however, awards may be considered taxable income.
---
National Poetry Month Workshop with July Westhale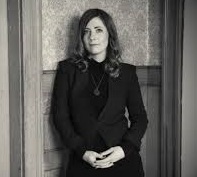 Virtual Poetry Workshop with July Westhale
Wednesday April 8, 11:30AM – 1:00PM
Zoom link will be posted to Our House website
https://petaluma.santarosa.edu/our-house-intercultural-center
---
SRJC Food Distributions with Redwood Empire Food Bank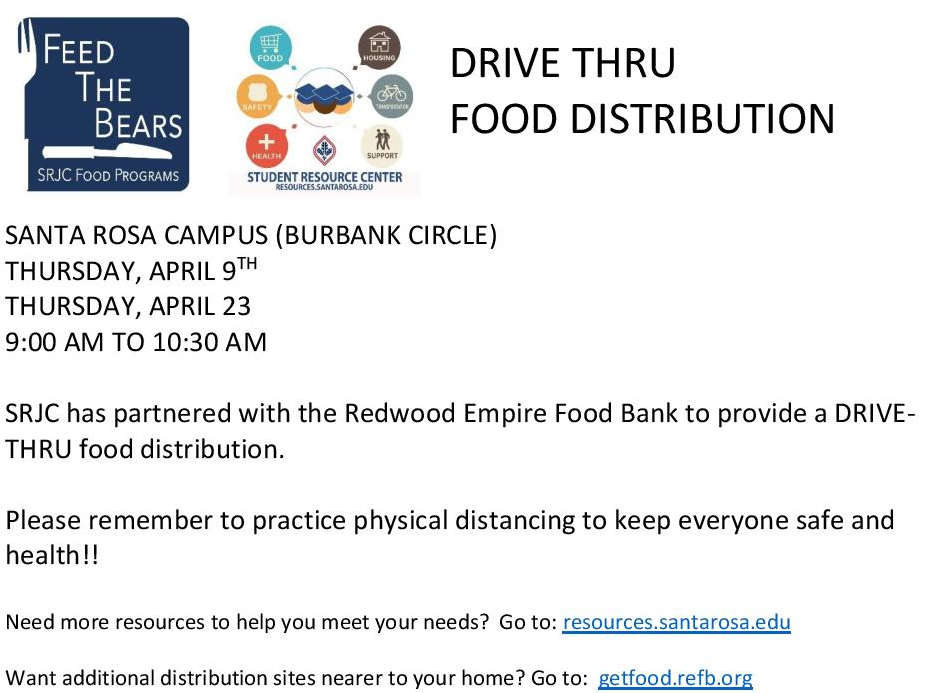 ---
Student Health Services: Book Your Appointment Today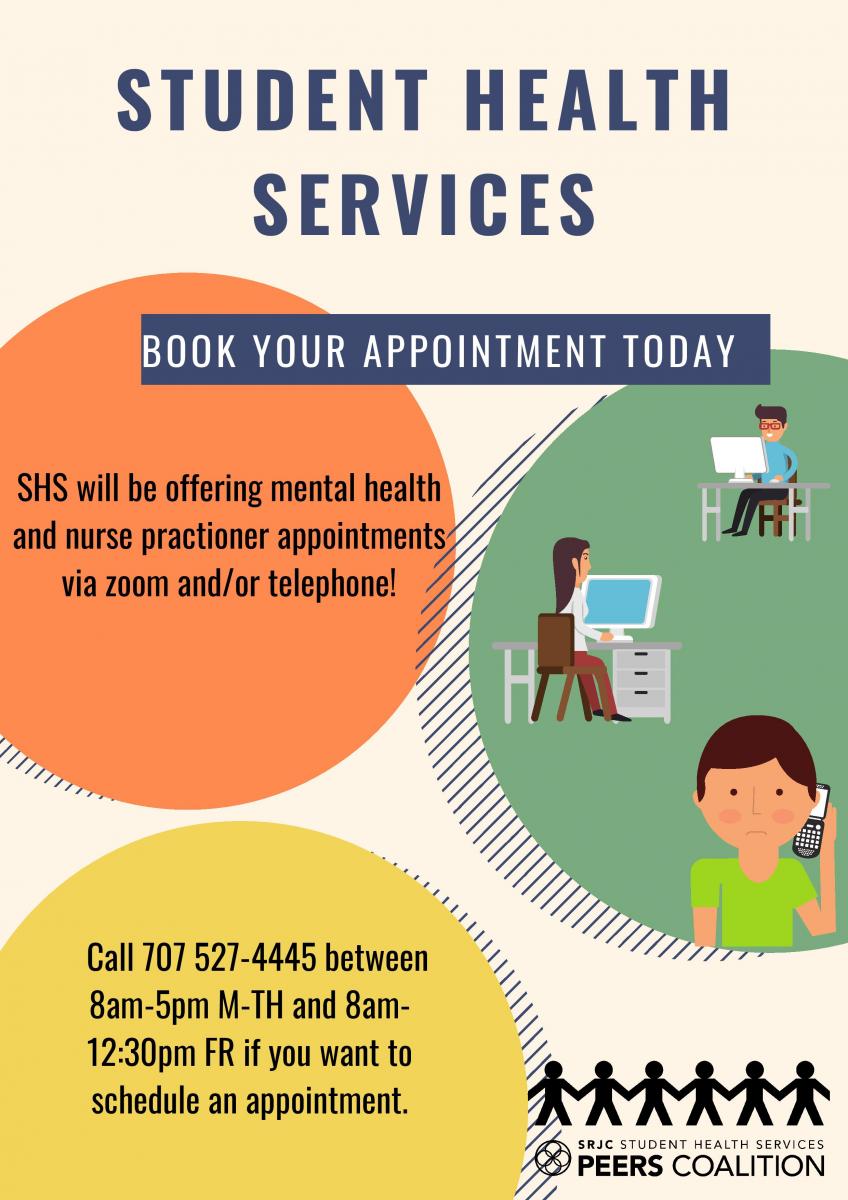 ---
Covered California: A New Path to Health Care Coverage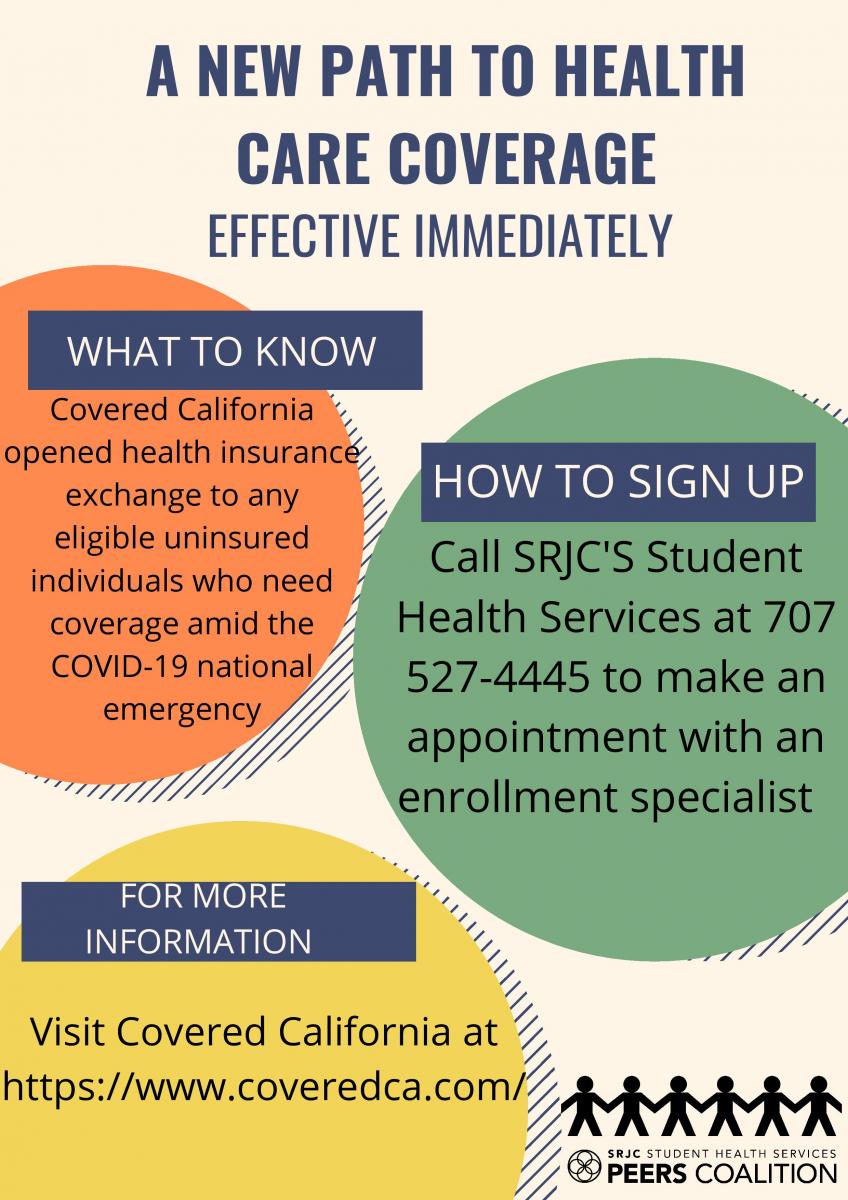 ---
Sports Medicine: Virtual Information Meeting April 22nd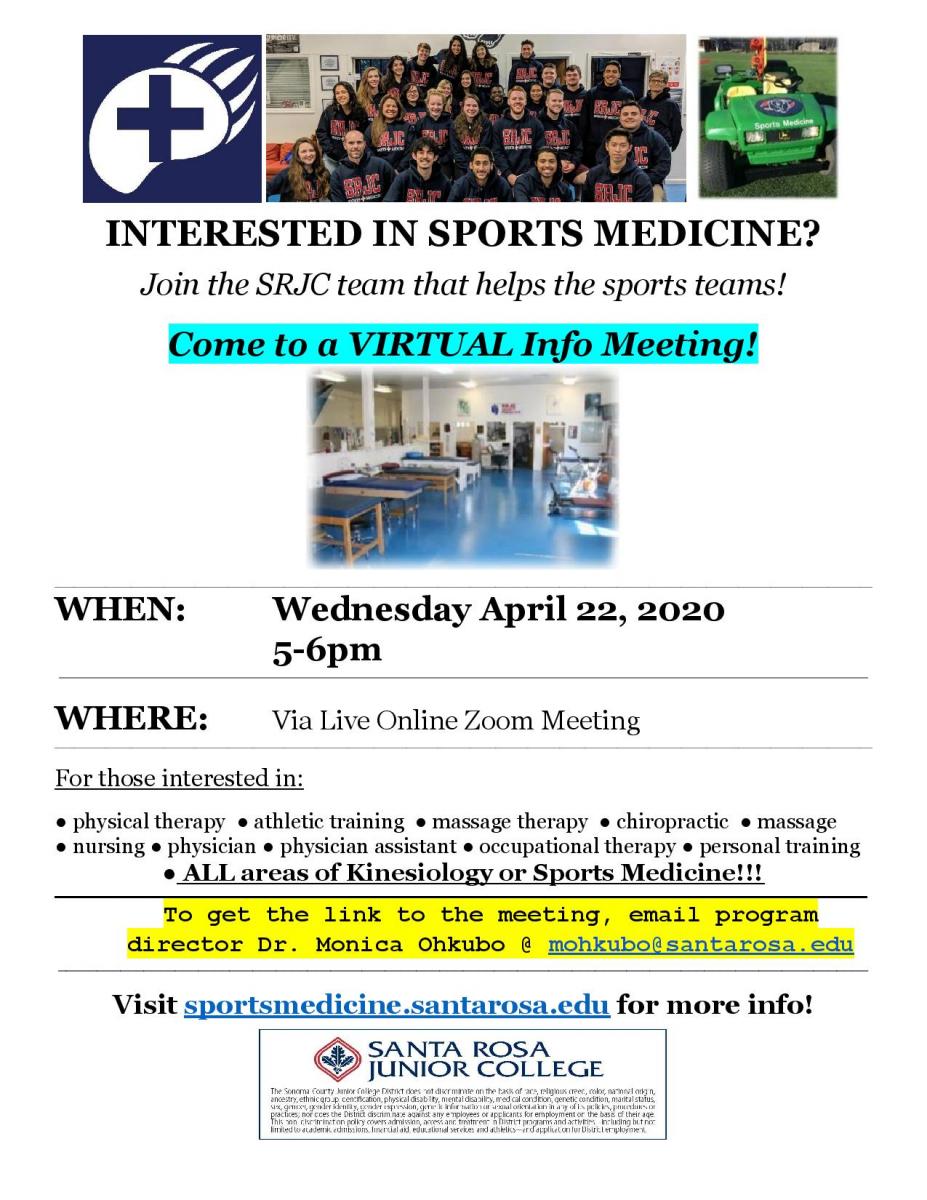 ---

Click here for our SRJC Library Guide to Internet Resources
---
Student Government Assembly Virtual Meetings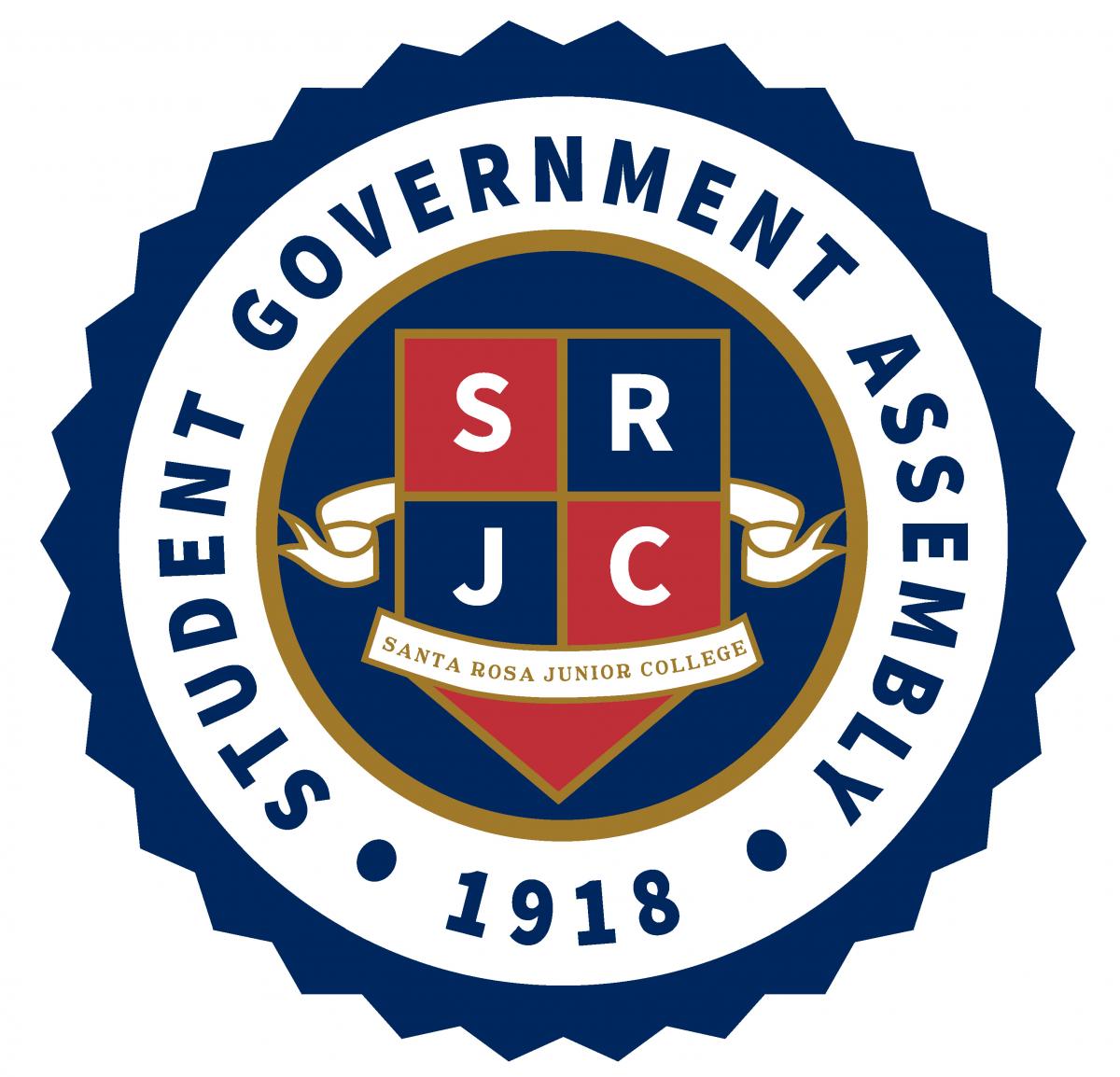 ***Student Government Assembly Meeting #35: April 6th, 2020, 3 PM - 5 PM, Zoom Video Conferencing Only***
---
Petaluma Council Virtual Meetings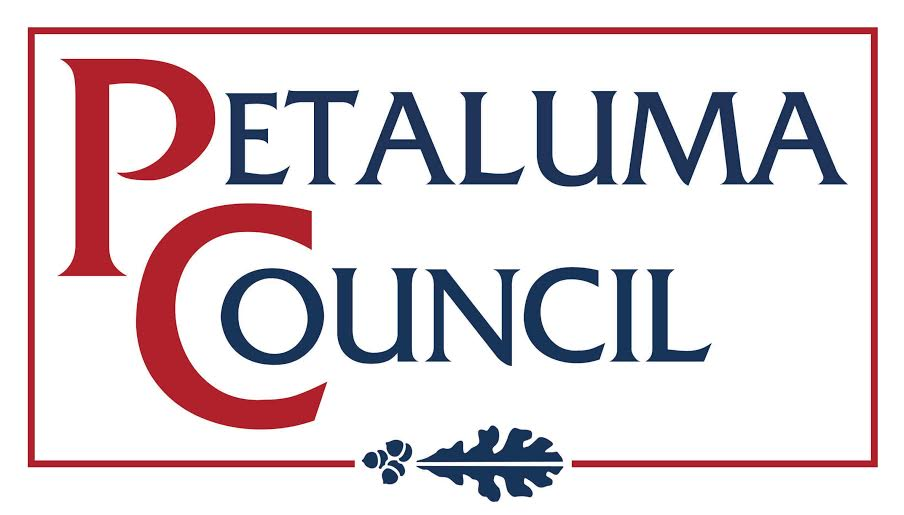 ***Petaluma Council Meeting #26: April 8th, 2020, 3 PM - 4 PM, Zoom Video Conferencing Only***
---
Inter-Club Council Virtual Meetings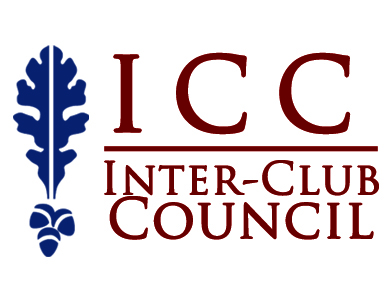 ***Inter-Club Council Meeting #18: Wednesday, April 8th, 1:30 PM - 3 PM, Zoom Video Conferencing Only***
---
Student Resource Center: Virtual Office Hours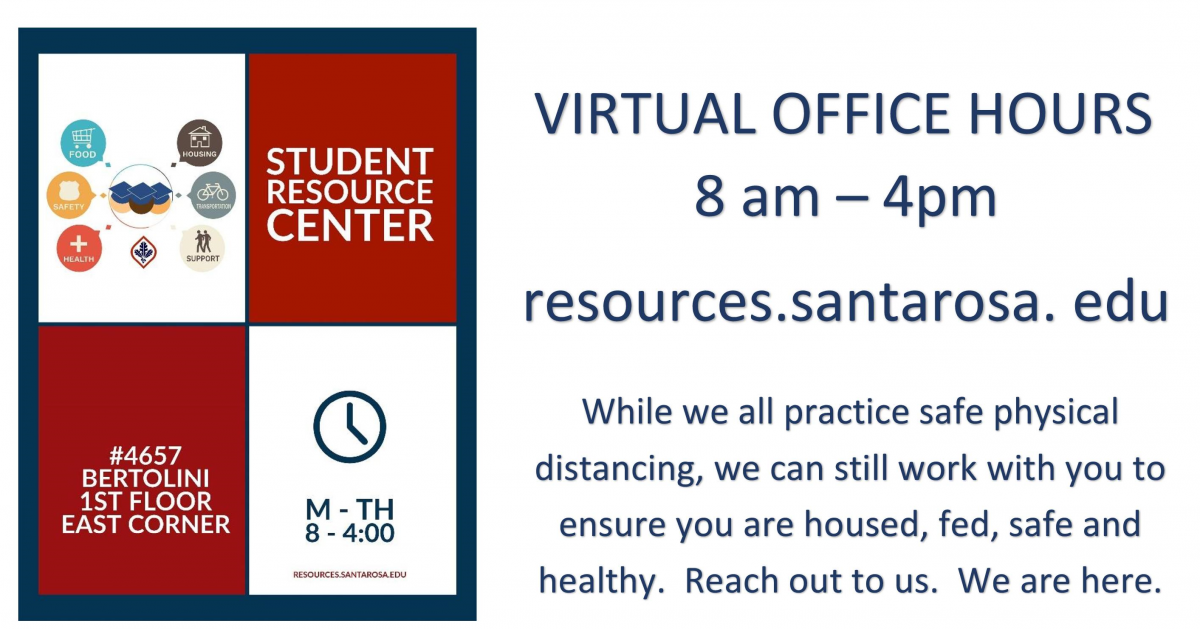 ---

Welcome to the coolest corner for club information in the Bearfacts! 
Here you will find important information and links for clubs, and much more. 
---
Students for Recovery (Hope Dealers)
Students for Recovery, now known as Hope Dealers, is meeting every Thursday afternoon at 2pm via zoom.  Please join us at the link below!
---
Club List and Meeting Locations
Burnice Nyamien, VP of Clubs - Santa Rosa
Delashay Carmona Benson, VP of Clubs - Petaluma
Next Meeting: Click here for upcoming Virtual ICC Meeting Agendas!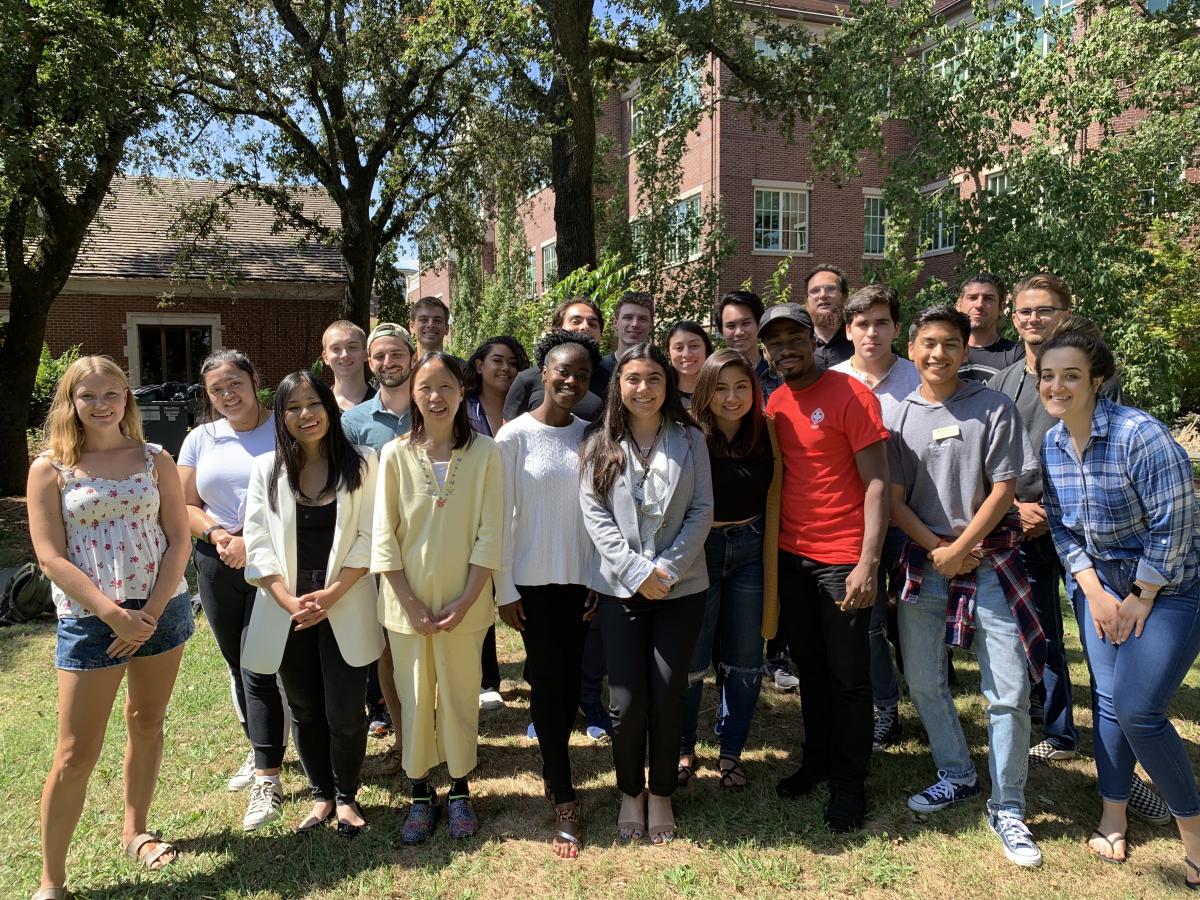 Santa Rosa ICC Executive Officers 2019-20
Elisa Fragoso, Spring 2020 Secretary, Holly Pilling, Spring 2020 Vice-Chair, Burnice Nyamien, 2020 ICC Chair and VP of Clubs - Santa Rosa, Jorgen Go, Spring 2020 Treasurer
Stay Tuned for more ICC Updates!
---
Click the image below for more info on SRJC Bear Cubs!
---
The Sonoma County Junior College District does not discriminate on the basis of race, religious creed, color, national origin,
ancestry, ethnic group identification, physical disability, mental disability, medical condition, genetic condition, marital status, sex,
gender, gender identity, gender expression, genetic information or sexual orientation in any of its policies, procedures or
practices; nor does the District discriminate against any employees or applicants for employment on the basis of their age. 
This nondiscrimination policy covers admission, access and treatment in District programs and activities - including
but not limited to academic admissions, financial aid, educational services and athletics - and application for District employment.
 Get Social:
BearFacts Student eNewsletter is a publication from the office of Student Life, Equity & Engagement Programs.
The purpose of the BearFacts bulletin is to provide students with information about SRJC activities, engagement opportunities, and important deadlines
and to promote student retention and success.
All submissions can be emailed to the Student Graphic Artist/BearFacts Editor, bearfacts@santarosa.edu.
Submissions may be edited for length & clarity.