SRJC BearFacts eNewsletter - 11.27.22 Publication
---
Effective January 2022: SRJC will require proof of full vaccination. Exemptions to the requirement are only those based on law for approved medical and religious reasons.
November 24-27 – Thanksgiving Day Holidays (No Classes, SRJC Closed)
December 10-16 – SRJC Final Exams
December 16 – Last day to opt for P/NP for a semester length class (Board approved due to COVID-19 pandemic)
Saturday, Dec 17, 2022 – Sunday, Jan 15, 2023 – Semester Break (No Classes)
---
Spring 2023 Vaccine Update:
The Vaccine Mandate will continue. If you have not already done so, upload your information in advance of your spring registration date.
1) Register on time so that you can be cleared in advance of the winter campus closure.   
2) Read more about the vaccine mandate and deadlines here.
3) Read about your steps to become cleared here.
For help, call the Vaccine Mandate COVID Helpline at (707) 524-1500 or email cleared4@santarosa.edu
---
New Pilot Transportation Program for SRJC Students: Clipper BayPass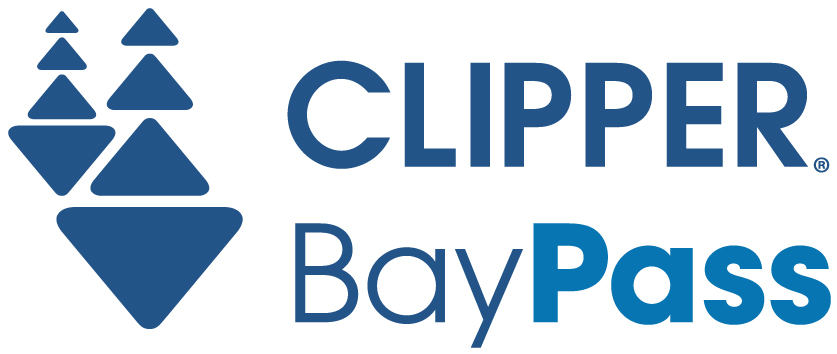 NEW PILOT PUBLIC TRANSPORTAION PROGRAM Fall 2022-Summer 2024 
Currently enrolled SRJC Students (fall 2022) can get a free Clipper BayPass. This pass provides transportation on all bus, rail, and ferry service in the 9-county San Francisco Bay Area region on lines where Clipper passes are accepted. This program is FREE to SRJC students up to 2 years while enrolled in classes.
For more information, visit the website at https://sustainability.santarosa.edu/clipper-baypass-faq 
---
SRJC Native American Heritage Month Events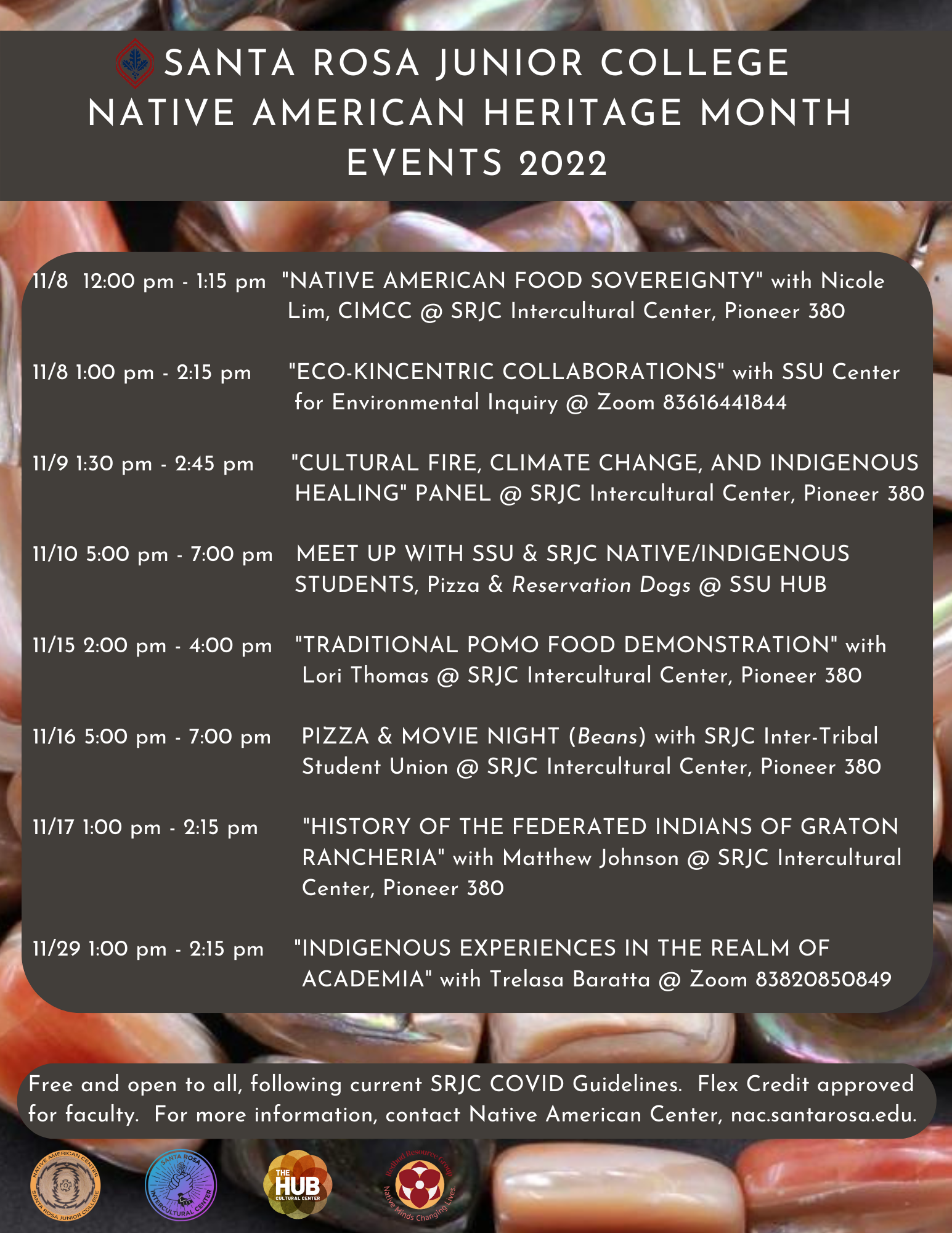 ---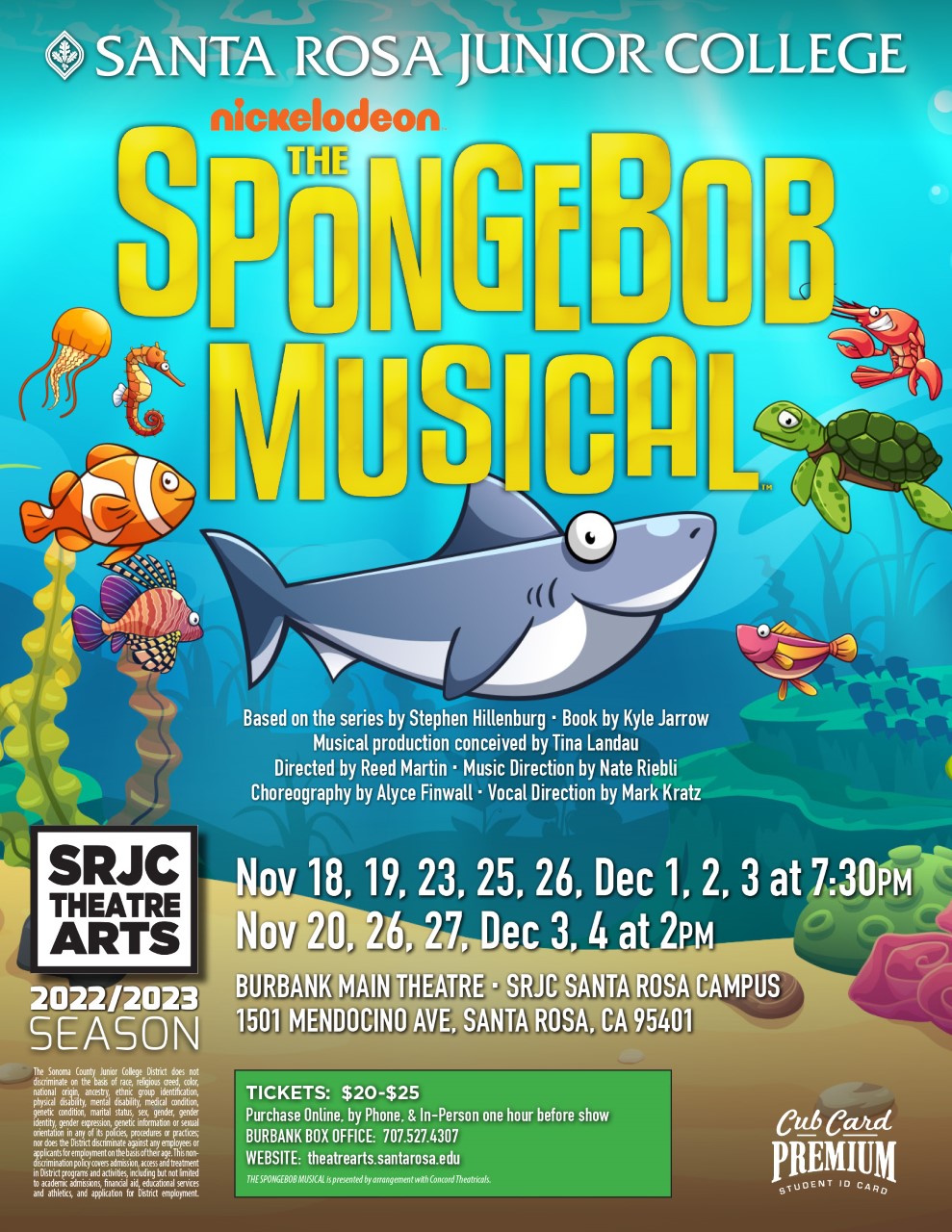 All CubCard members receive 1 free ticket!
General $25
Student/Senior $20
Youth Under 12 $15
High School Students $5 with voucher code
https://theatrearts.santarosa.edu/
---
 SRJC Students of Diction & Repertoire for Singers Presents: A Night in Vienna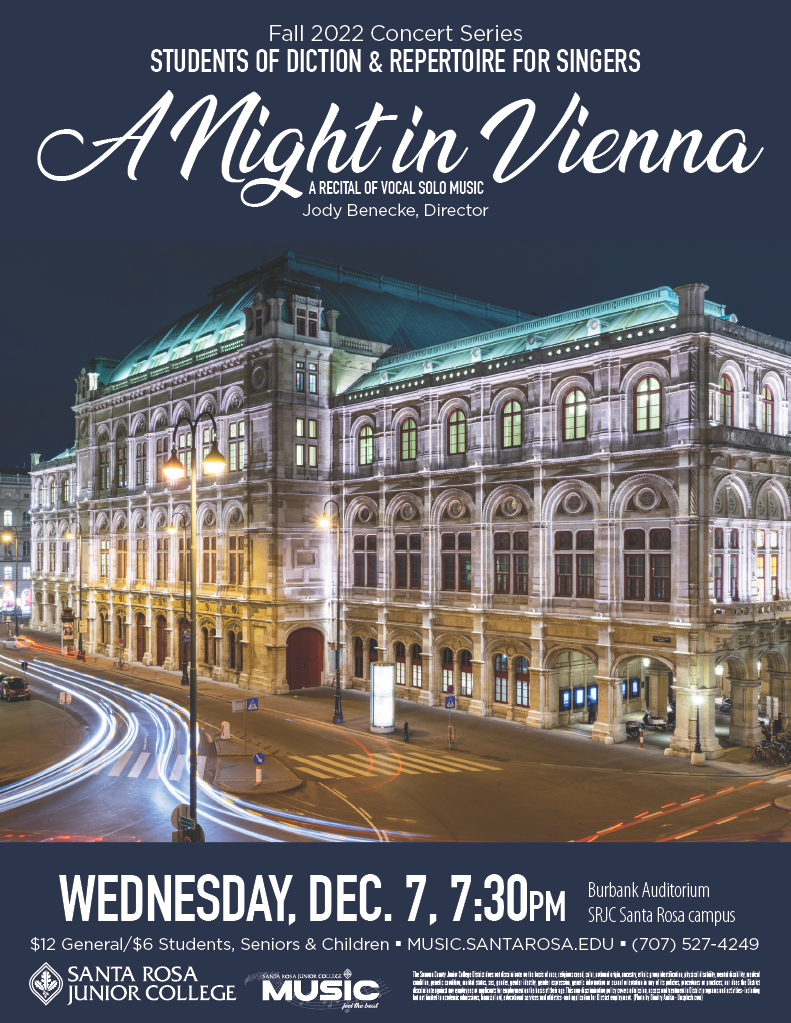 ---
 SRJC Symphonic Band & Jazz Band Presents: Mother Earth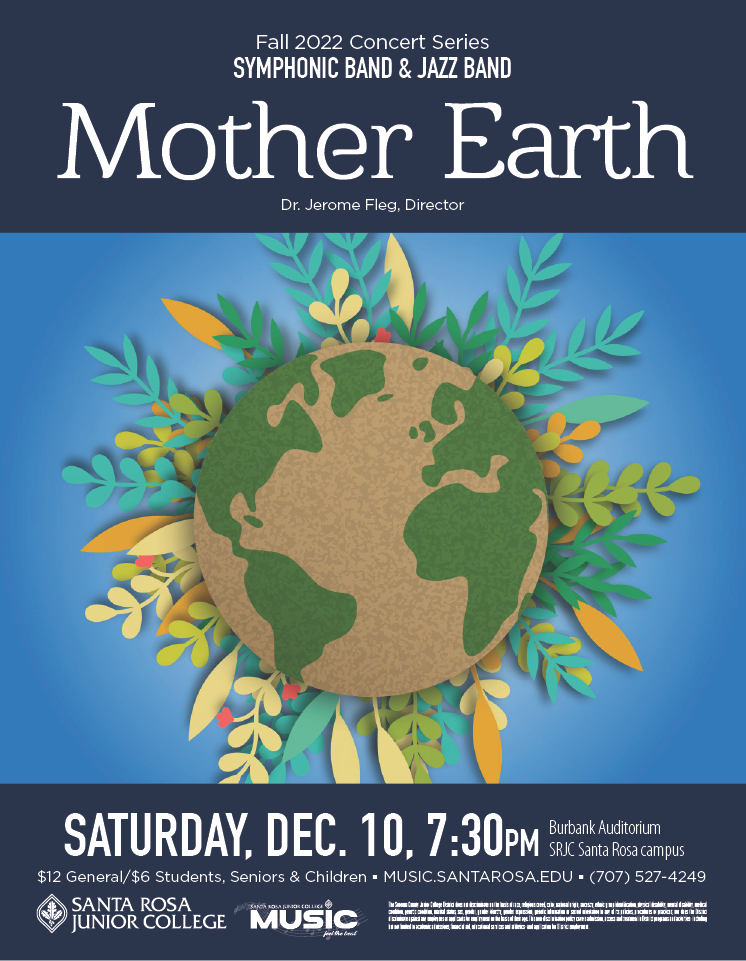 ---
 SRJC Orchestra Presents: Winter Wonderland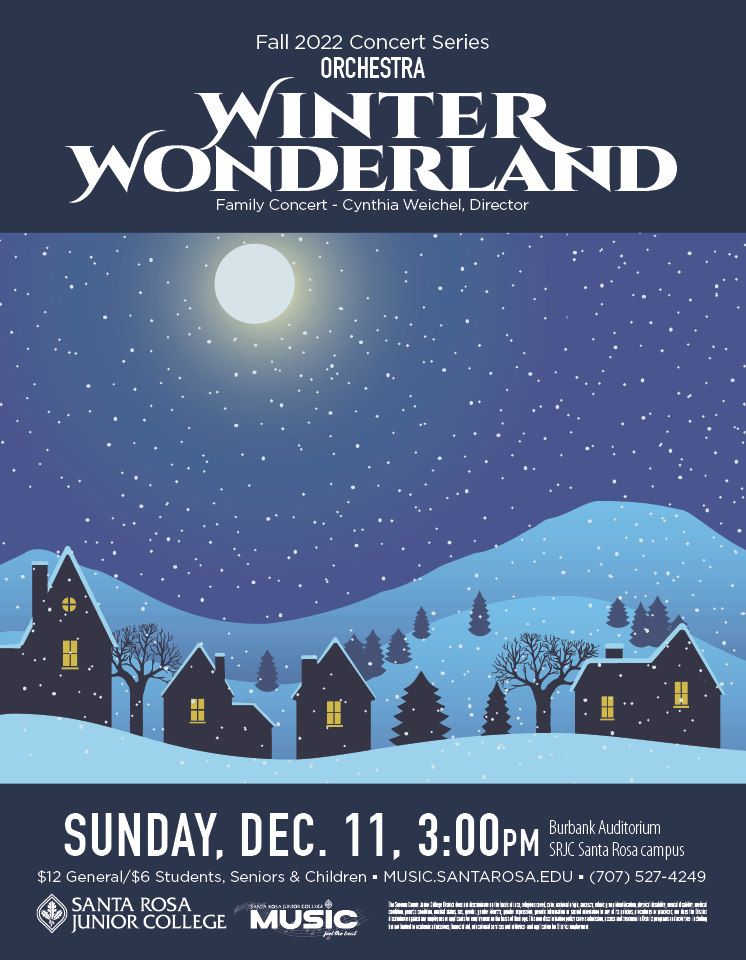 ---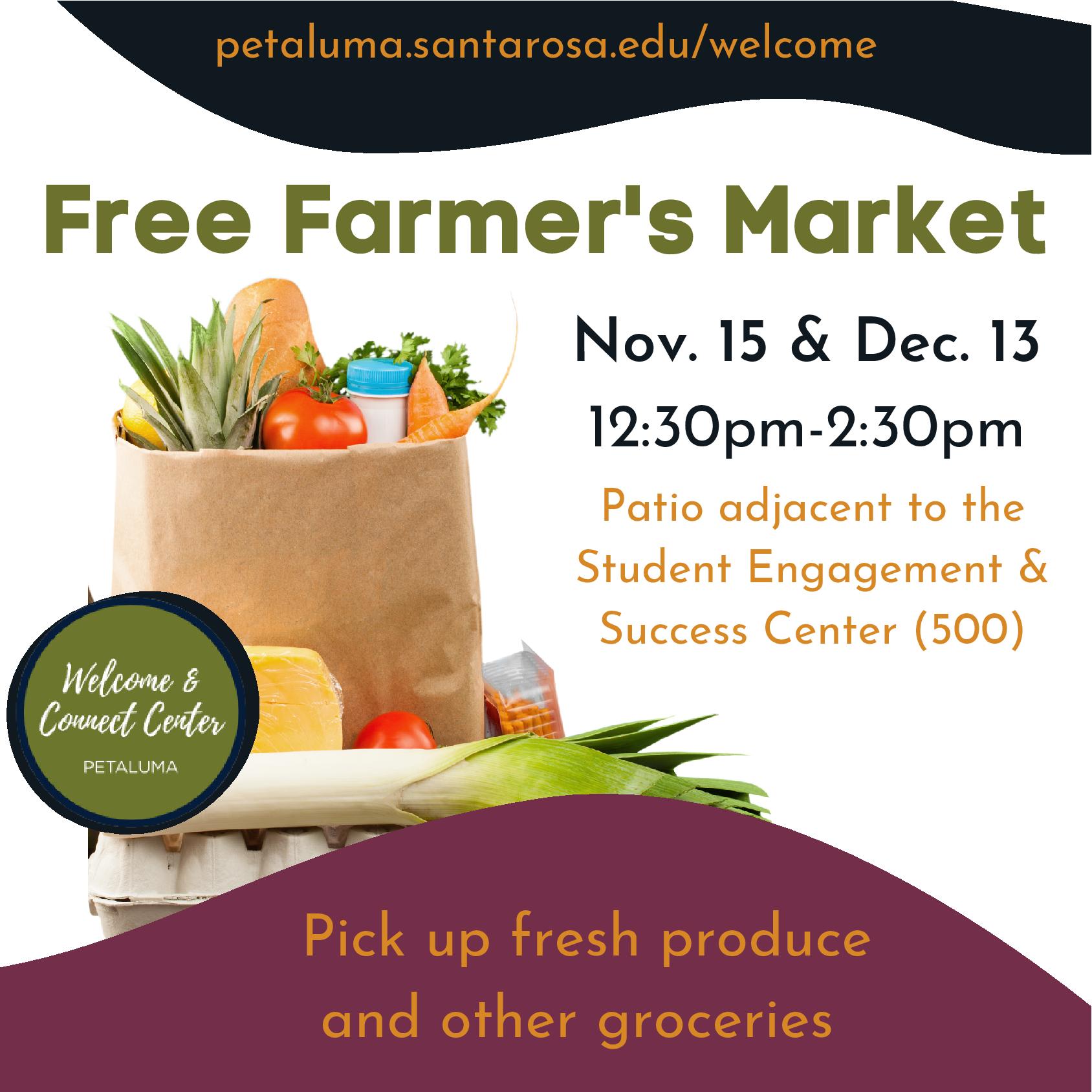 ---
Free Cooking Demo with Petaluma Student Engagement & Success Center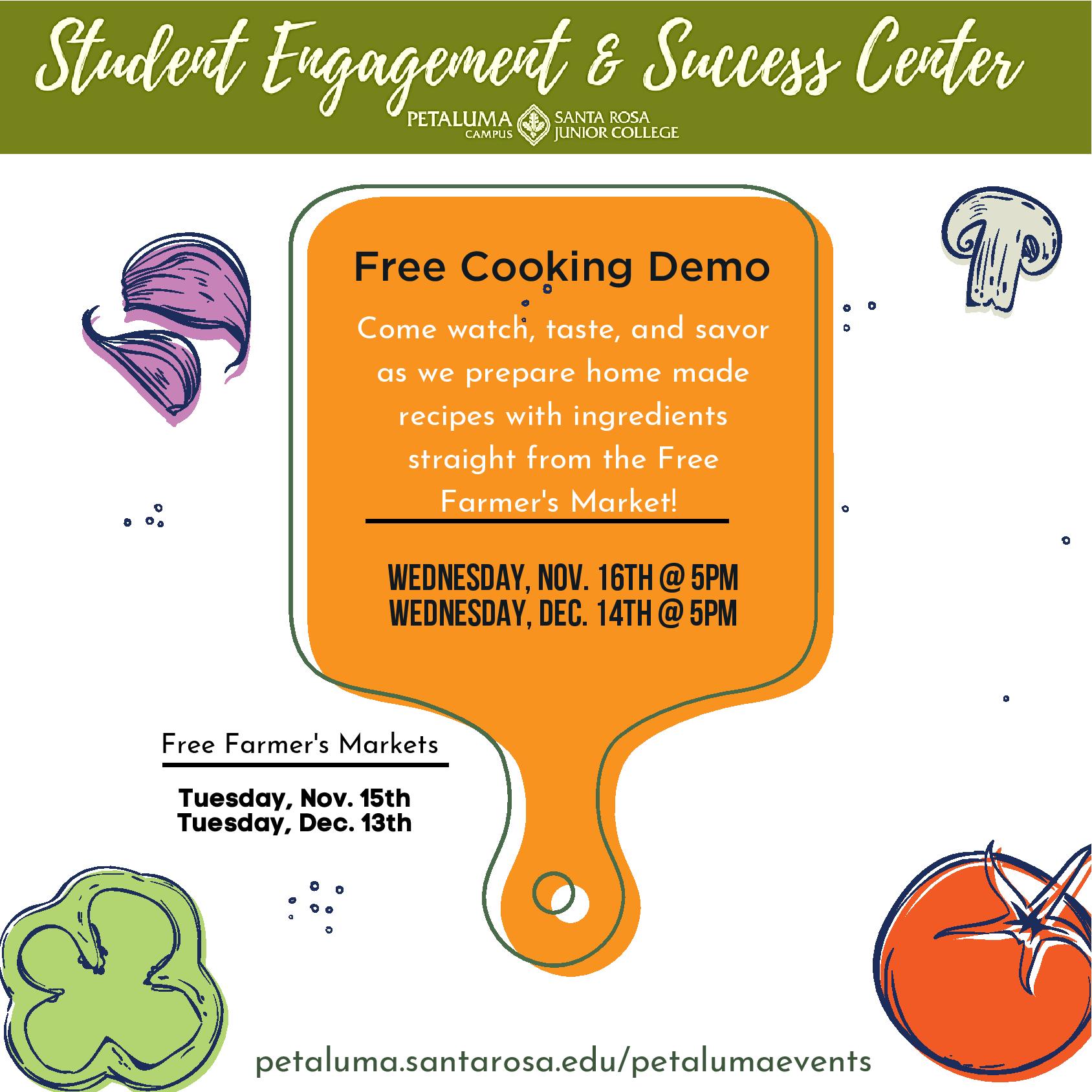 ---
Enroll Spring 2023: Comm 2 Spoken Word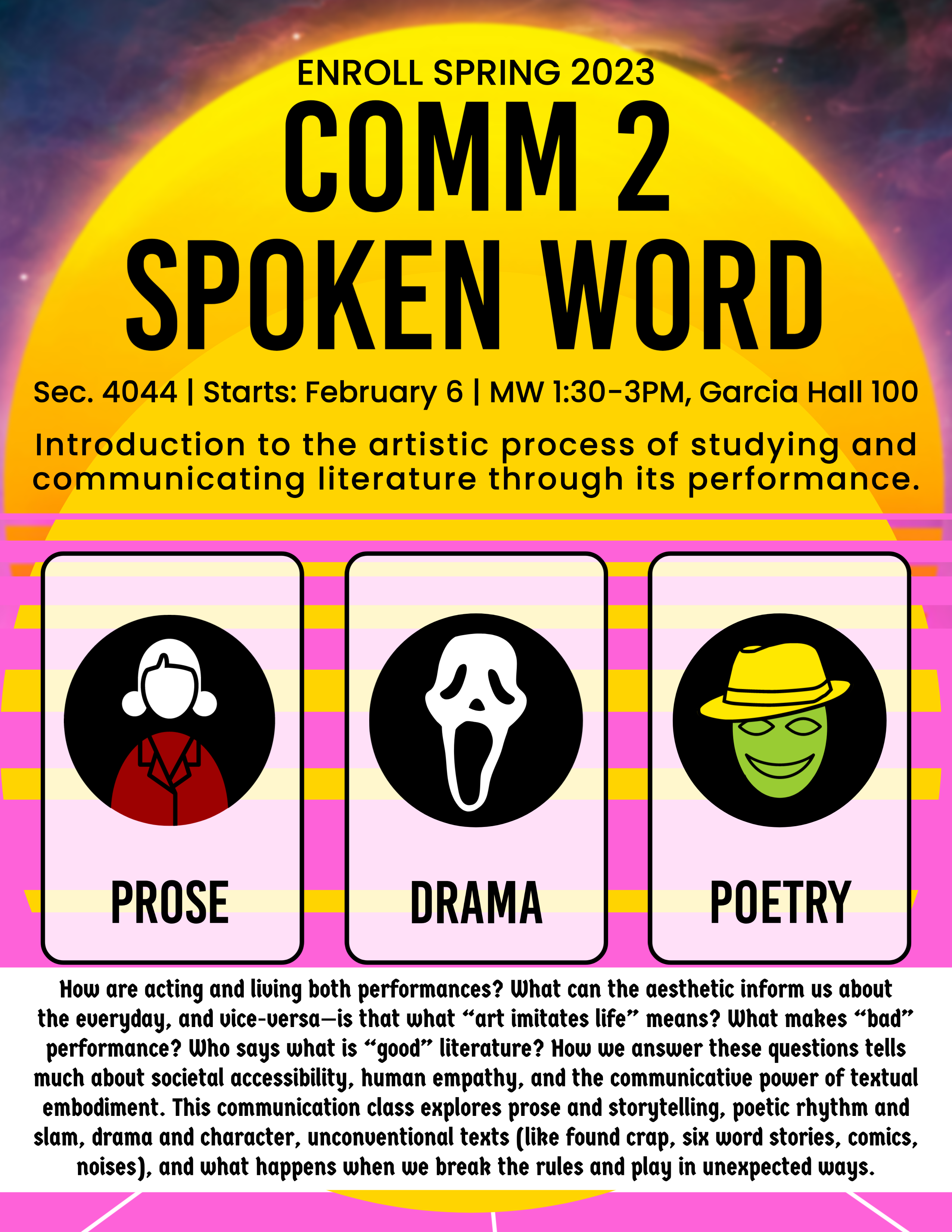 ---
 SRJC Bear's Den Grill is Open!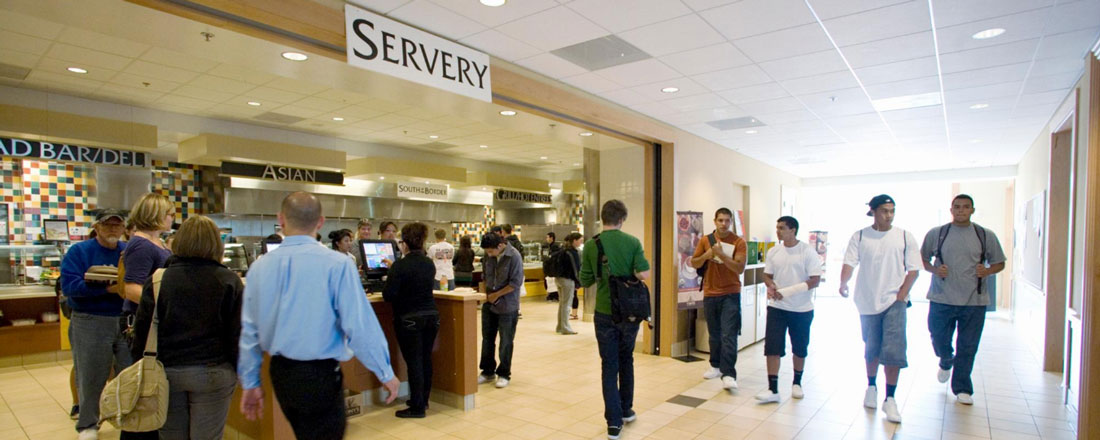 We are excited to announce that the JC Fresh Delights Cafe is opening up the grill at the Bear's Den in Santa Rosa for Lunch Monday-Thursday from 10:00am - 2:00pm starting November 1st! Stop by for some delicious breakfast and lunch items, hot off the grill. Don't forget, CubCard Premium members get $.50 off Bear's Den with a purchase of $4.95!
---
 Free Remote Psychiatric Services for Students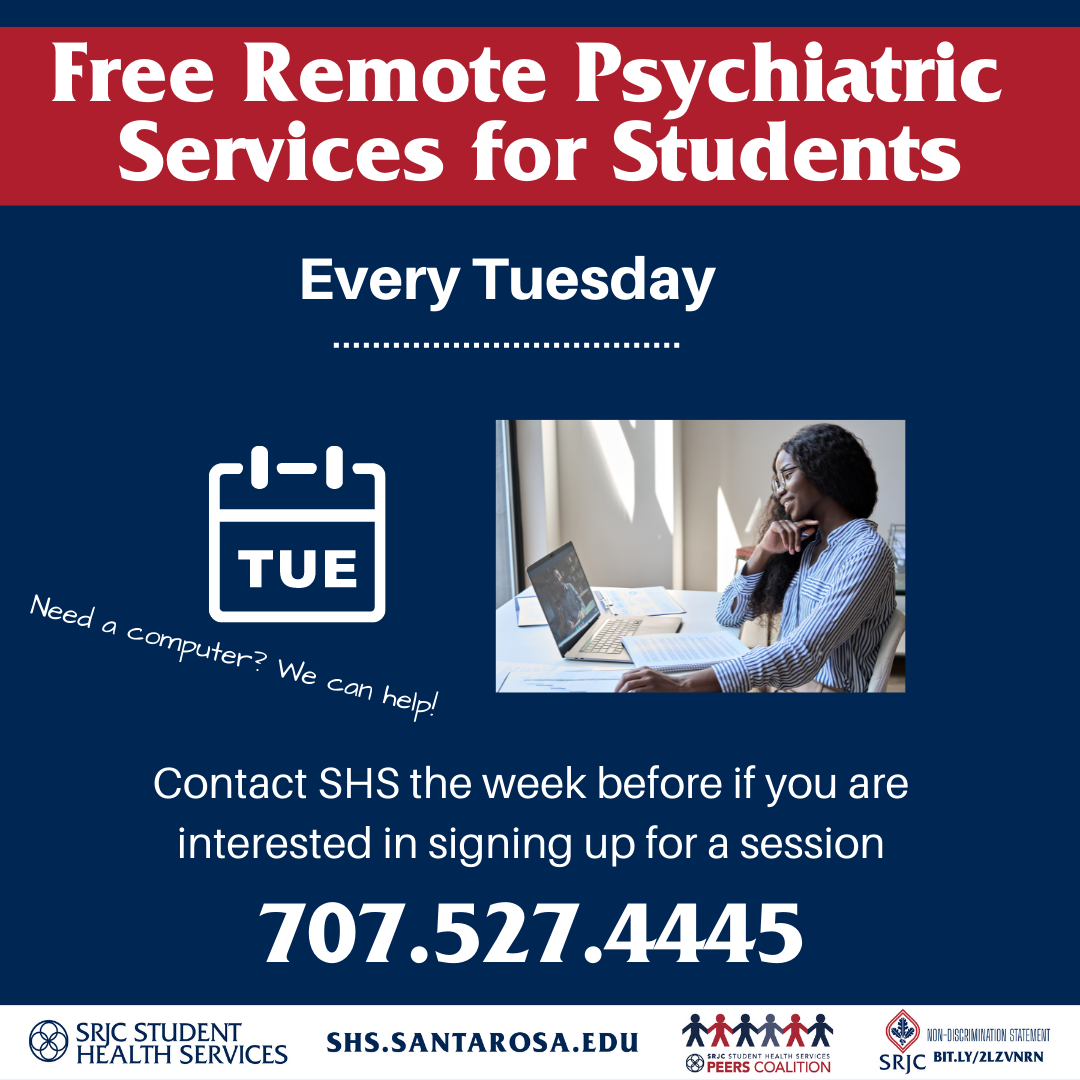 ---
---
SRJC Capital Projects Newsletter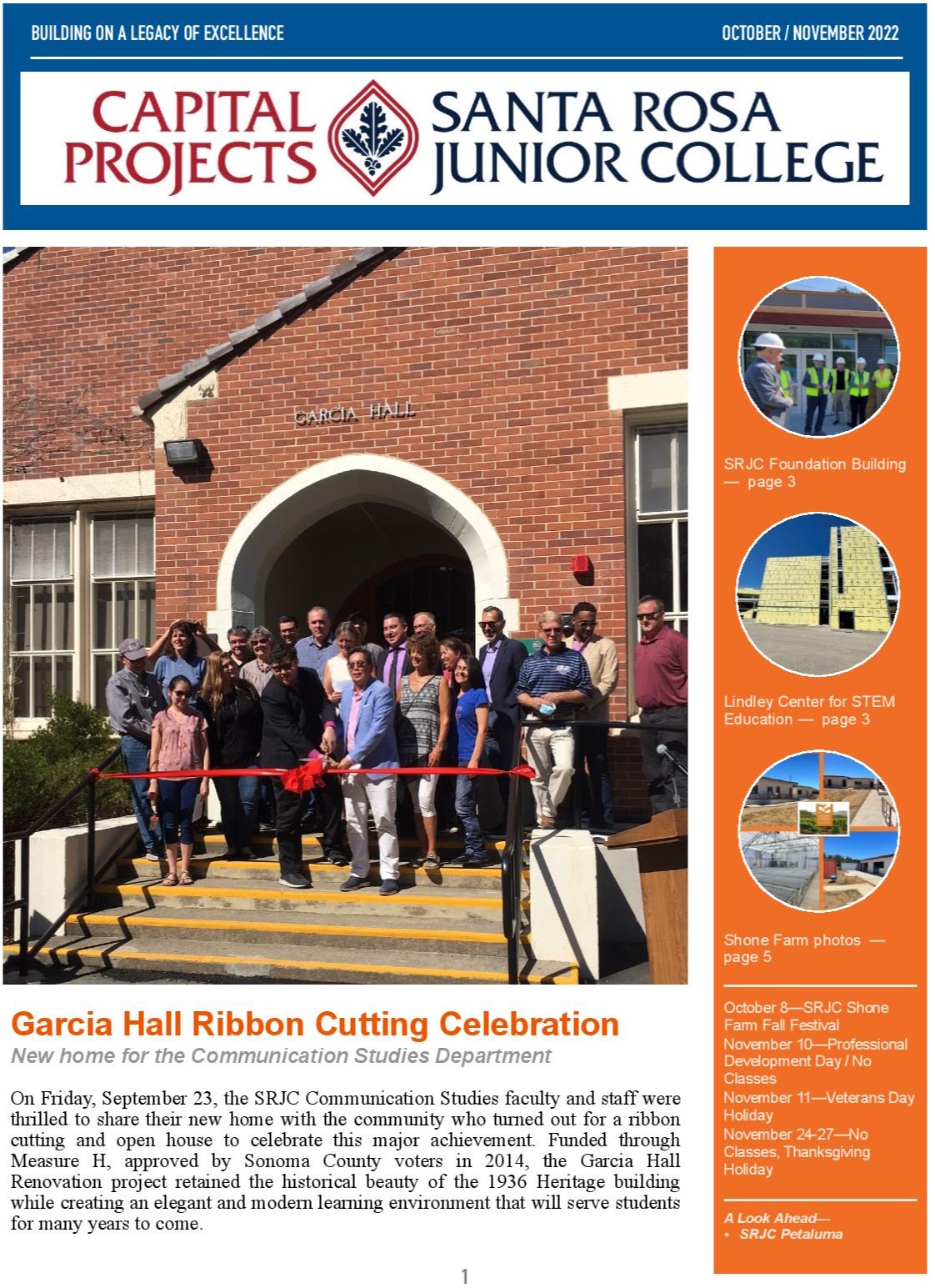 Click Here to Read the Full Newsletter 
---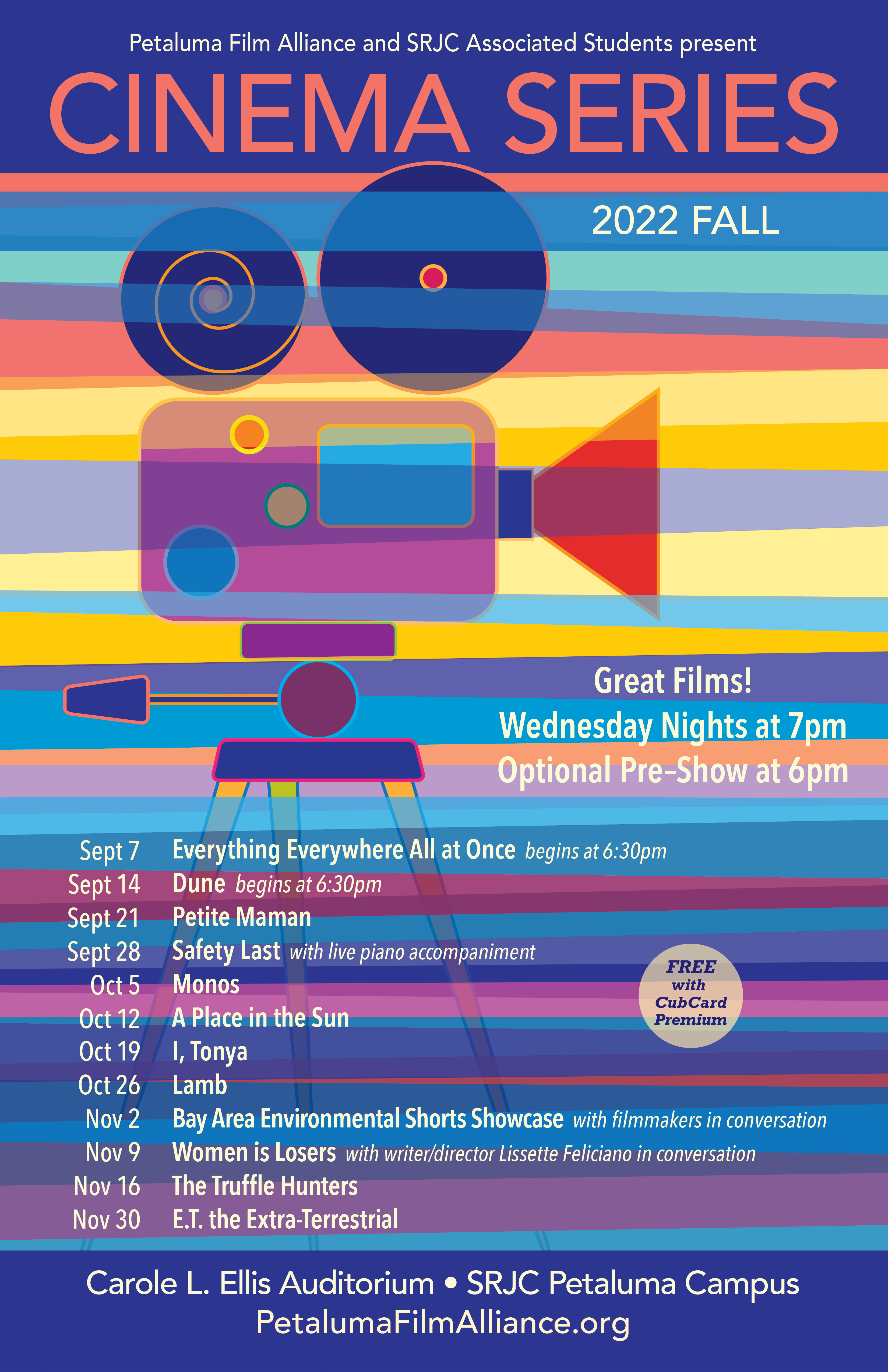 ---
 The SRJC Culinary Bakery is Open Again!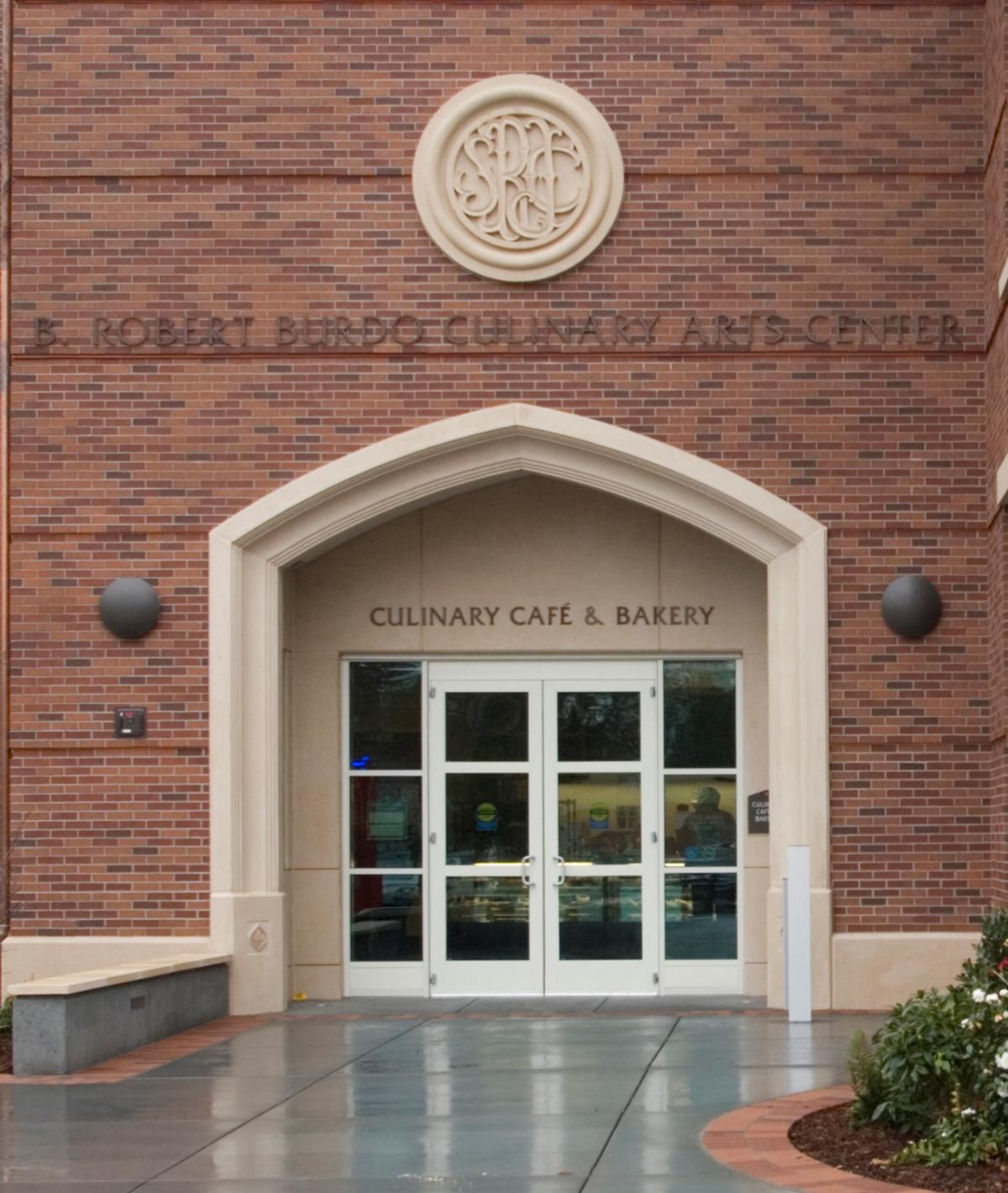 The SRJC Alex Ling Bakery is open again!
Open Thursdays and Fridays Through December 16
 
8:30AM - 2:00PM
For take-out and seating in our outdoor
patio area (weather permitting).
Dates the Bakery will be closed:
11/10 and 11/11; 11/24 and 11/25
Students in our Specialty Production Baking class will be making delicious pastries, cookies, candies, yeast breads and other baked goods.
https://culinary.santarosa.edu/cafe-bakery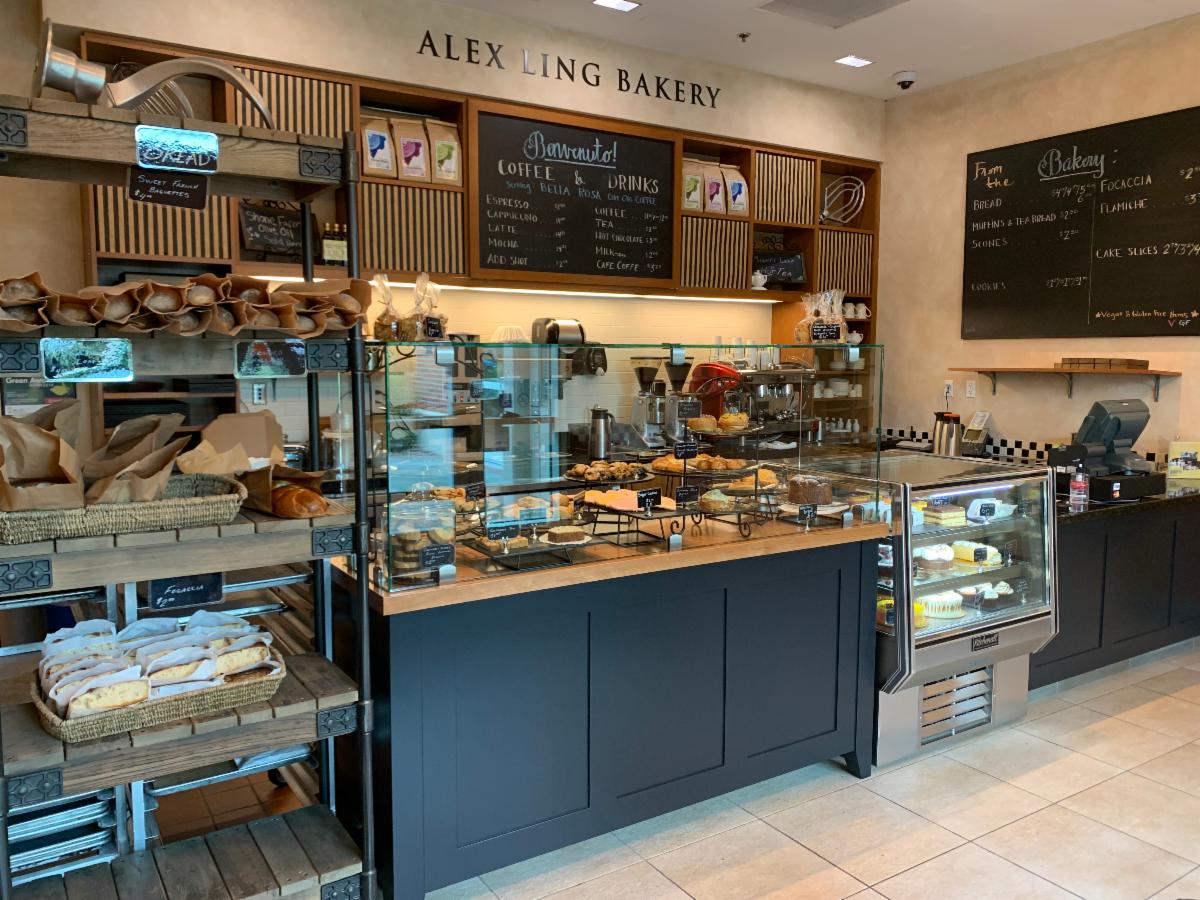 ---
SRJC Music: Fall 2022 Concerts & Recitals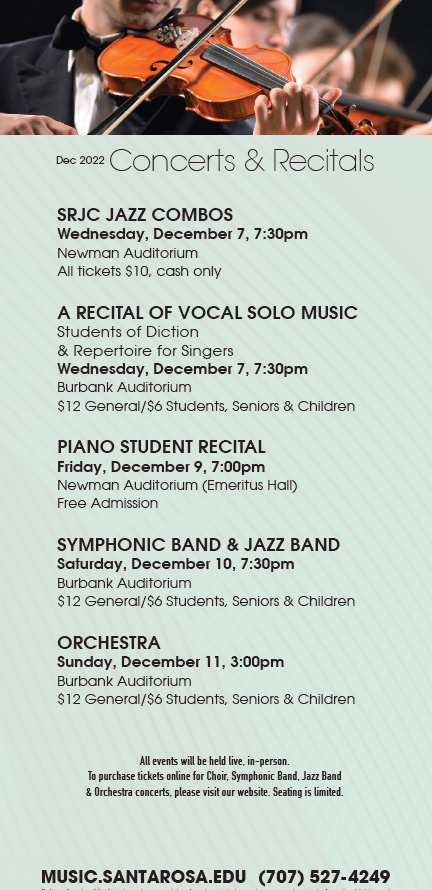 ---
Why CubCard Premium? Take Advantage Of Special Discounts This Semester!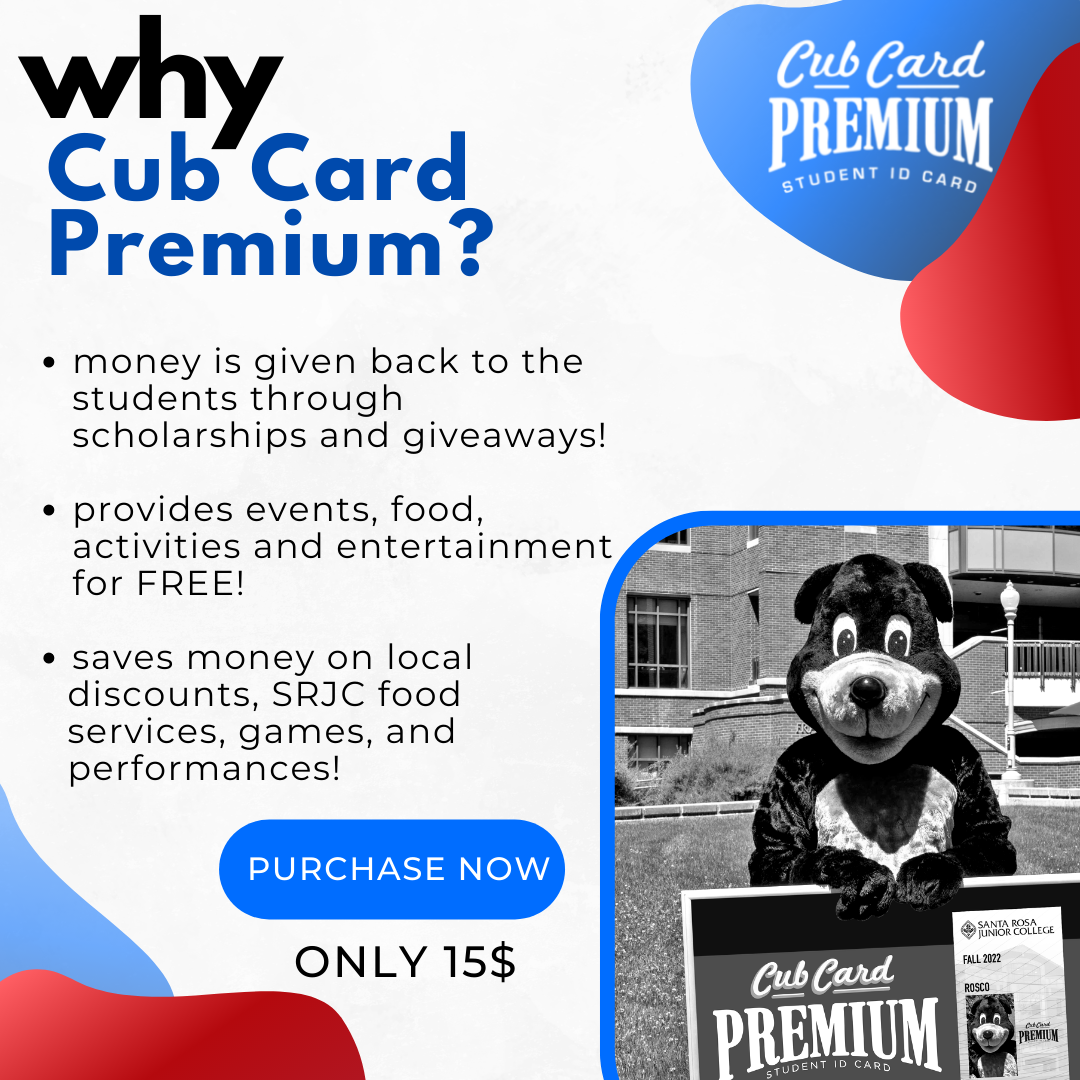 ---
SRJC Sustainability Blog - November 2022

Sonoma County is experiencing severe drought conditions and our rainfall and reservoir storage levels are at historic lows. Let's make water conservation a way of life now and into the future because every drop counts!
Some Water Saving Tips:
Wash only full loads of laundry

Run the dishwasher only when full

Install aerators on bathroom and kitchen faucets

Fix leaking faucets and toilets

Did you know that your city may pay you to replace your lawn? To learn more please visit: savingwaterpartnership.org
Look under Programs and Rebates, then Local Programs Directory to find out if your city offers any rebates for water savings.
---
Food Pantry Information / Informacion Sobre La Despensa De Alimentos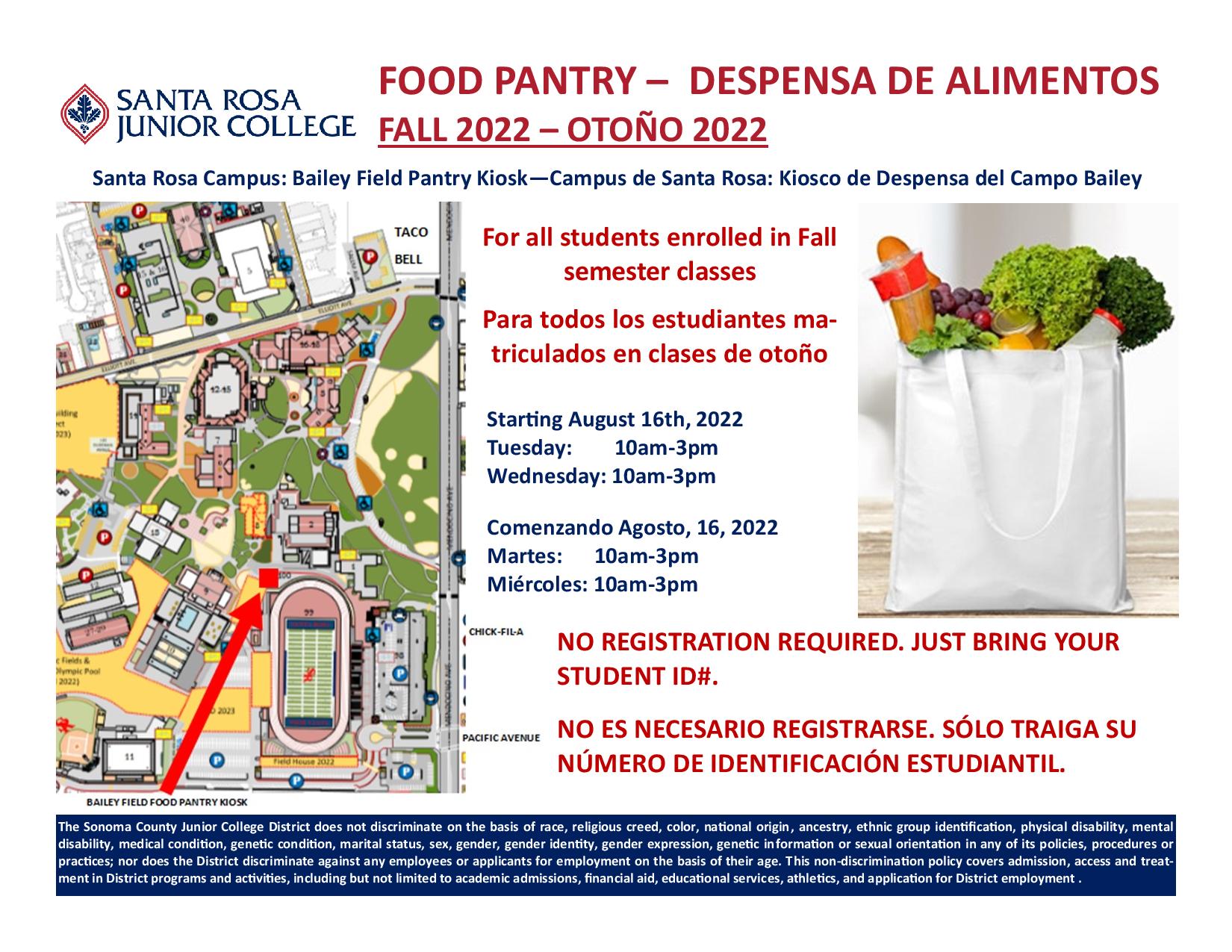 ---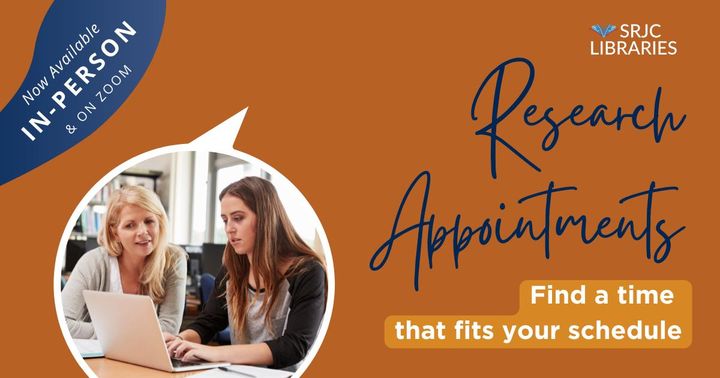 ---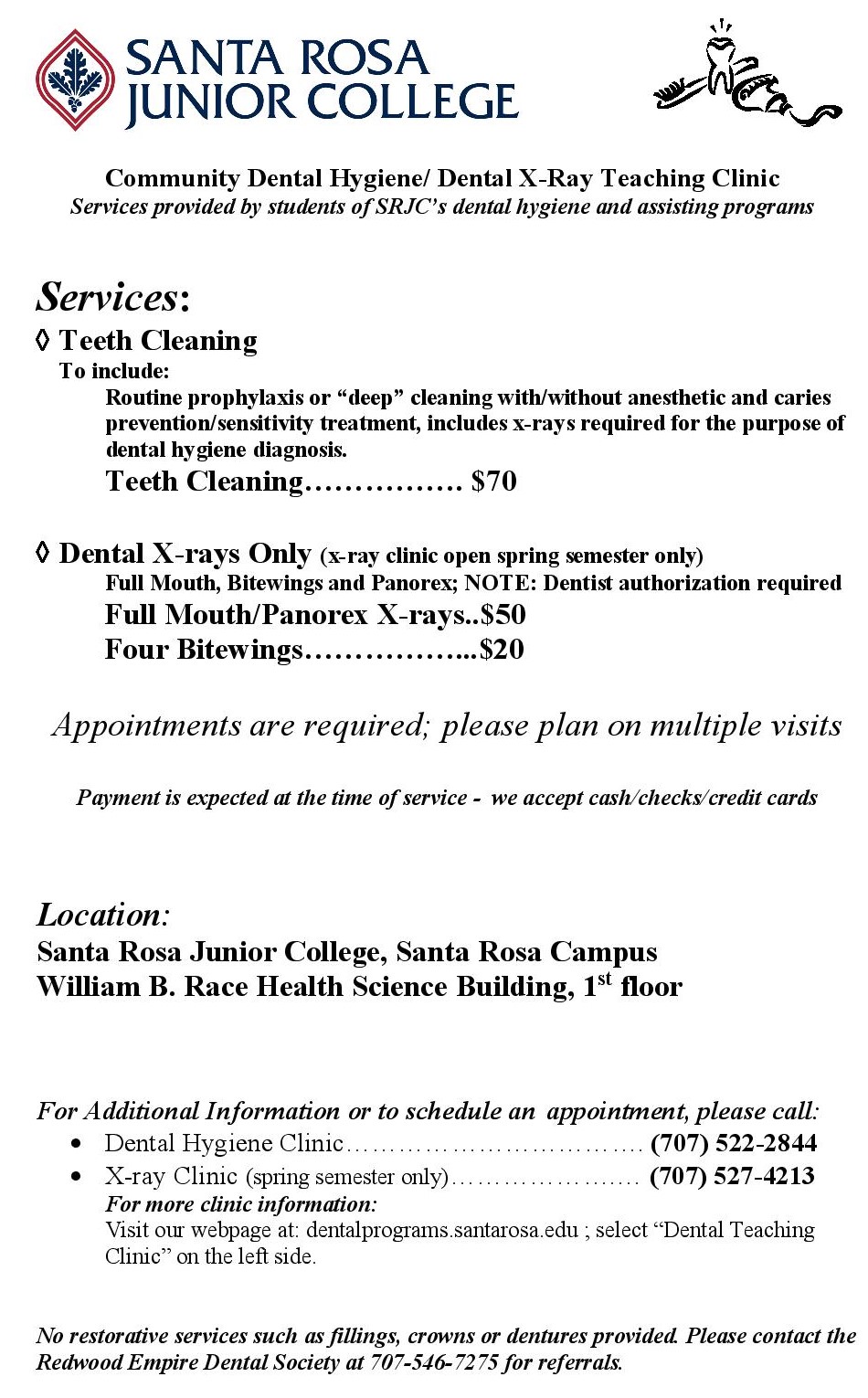 Dental cleanings are a flat $70.00 Fee offered all 3 semesters each year which includes radiographs and deep cleanings, with light cleanings offered for free by our first year students in the spring (multiple appointments required)

Our phone number for scheduling appointments and inquiries is 707-522-2844, or visit dentalprograms.santarosa.edu 
---

---
Welcome to the coolest corner for club information in the Bearfacts!
Here you will find important information and links for clubs, and much more.
---
Queer Action Alliance Meetings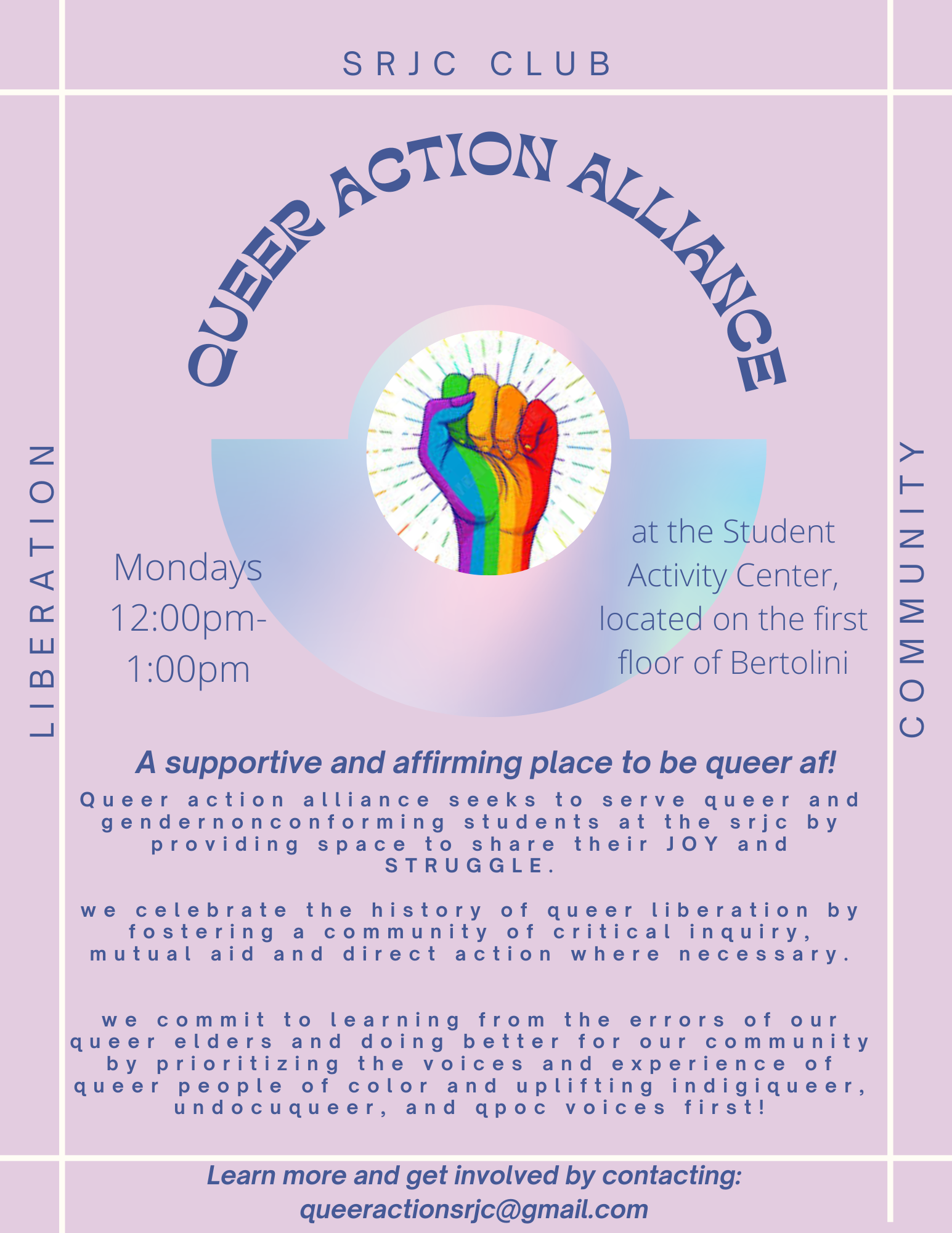 ---
Homelessness & Housing Insecurity Club Meetings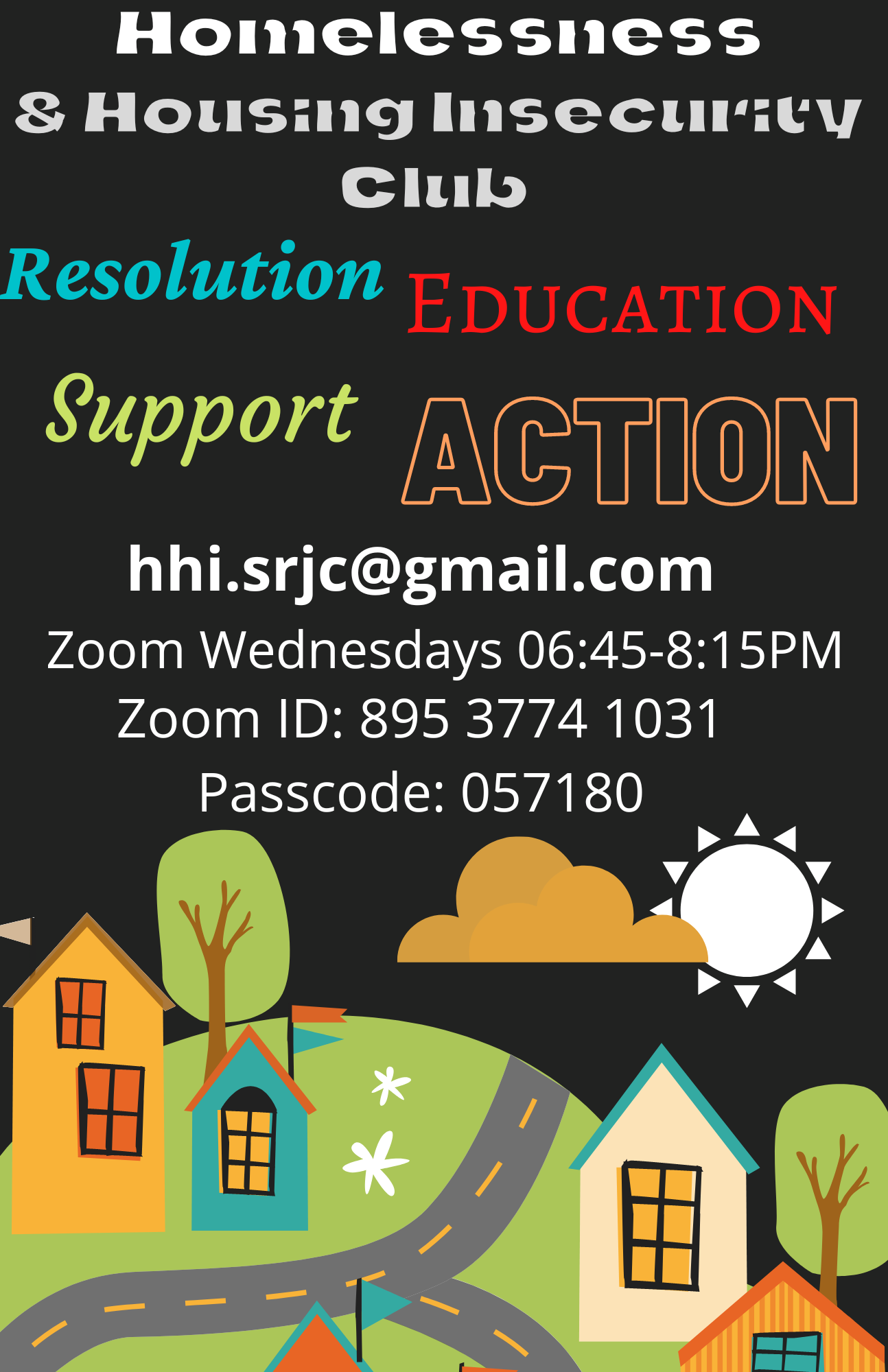 ---
Students for Recovery Meetings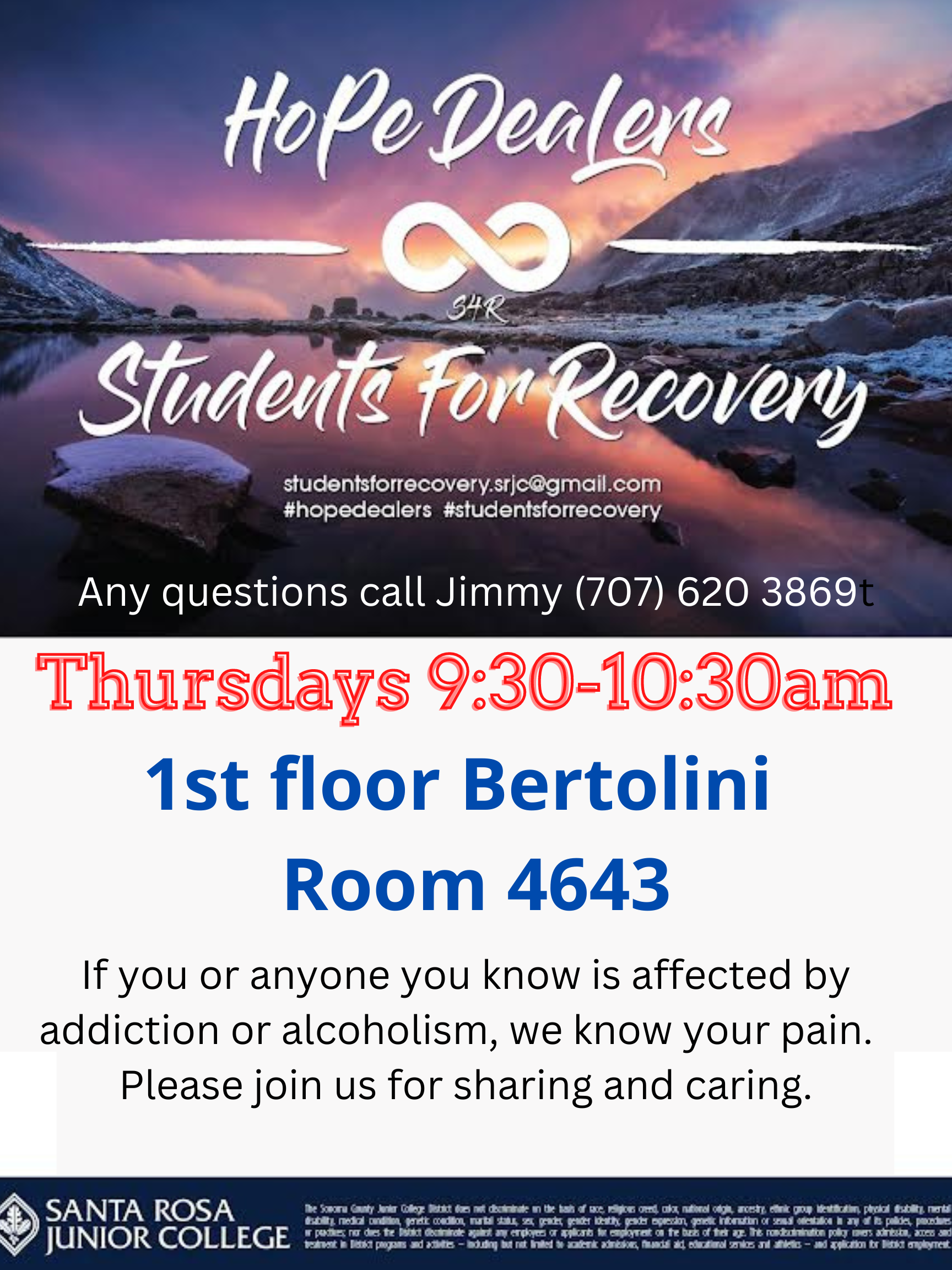 ---
Club List and Meeting Locations
For more information about SRJC Clubs contact:
Dori Elder, Vice President of Clubs - Santa Rosa
D'Juan Brundidge, Vice President of Clubs - Petaluma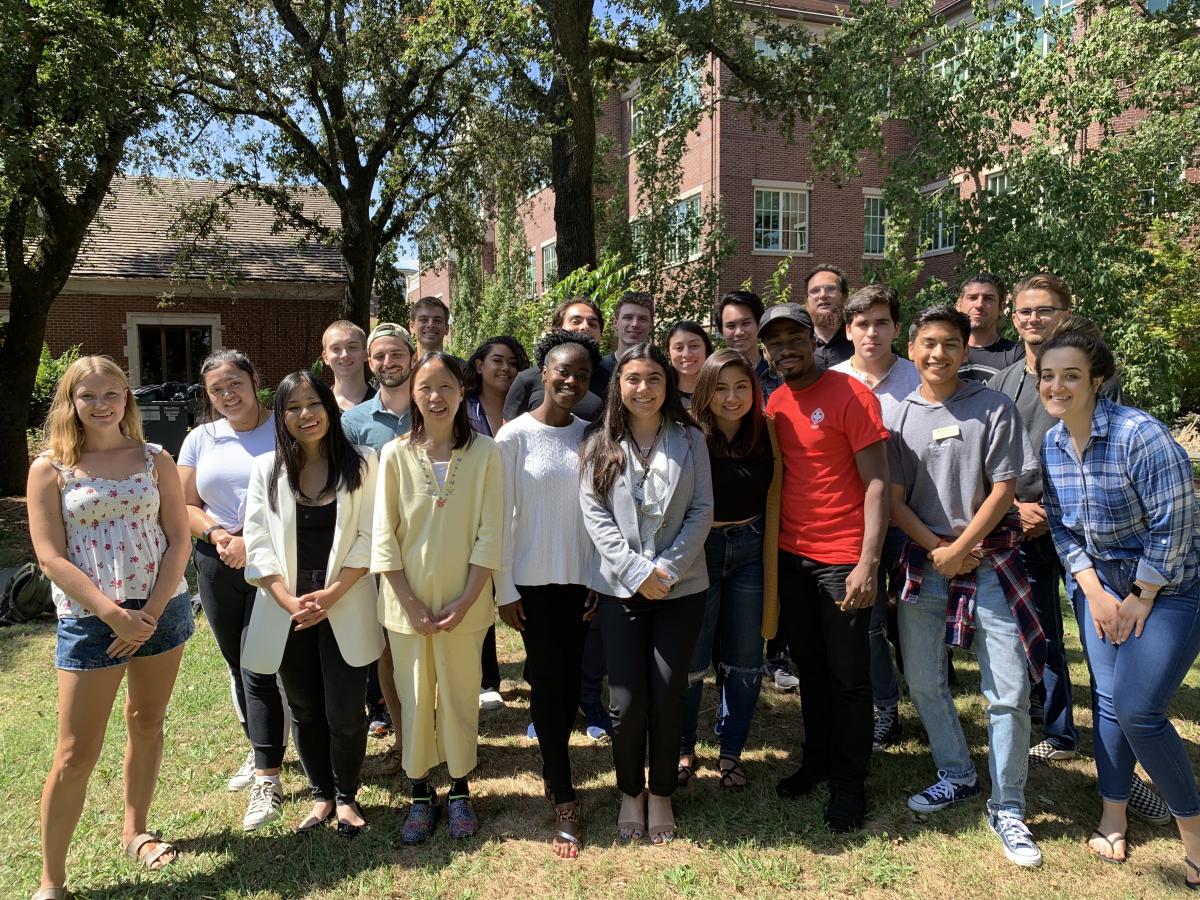 (Pictured Above) Santa Rosa ICC Executive Officers 2019-20
Elisa Fragoso, Spring 2020 Secretary, Holly Pilling, Spring 2020 Vice-Chair, Burnice Nyamien, 2020 ICC Chair and VP of Clubs - Santa Rosa, Jorgen Go, Spring 2020 Treasurer
Check our website for more ICC Updates!
---
Click the image below for more info on SRJC Bear Cubs!
---

For the most up to date information and to connect with fellow students, please download the MySRJCApp to your mobile device.
For more information, click here to visit the Welcome and Connect Center website.
---
The Sonoma County Junior College District does not discriminate on the basis of race, religious creed, color, national origin,
ancestry, ethnic group identification, physical disability, mental disability, medical condition, genetic condition, marital status, sex,
gender, gender identity, gender expression, genetic information or sexual orientation in any of its policies, procedures or
practices; nor does the District discriminate against any employees or applicants for employment on the basis of their age.
This nondiscrimination policy covers admission, access and treatment in District programs and activities - including
but not limited to academic admissions, financial aid, educational services and athletics - and application for District employment.
Get Social:
BearFacts Student eNewsletter is a publication from the office of Student Life, Equity & Engagement Programs.
The purpose of the BearFacts bulletin is to provide students with information about SRJC activities, engagement opportunities, and important deadlines
and to promote student retention and success.
All submissions can be emailed to the Student Graphic Artist/BearFacts Editor, bearfacts@santarosa.edu.
Submissions may be edited for length & clarity.