SRJC BearFacts eNewsletter - 1.21.19 Publication 



Important Dates
*January 21 - Martin Luther King Day Holiday- District Closed -  No Classes 

* January 22 - Faculty Professional Development Day - No Classes - District Offices Open
---
In our continuing efforts to provide sustainable transportation alternatives for our students, SRJC has partnered with SMART on a special Eco-Pass program. Student transportation fees will help to subsidize the cost, reducing the fare to only $260 for a semester pass,  January 14 – May 24, 2019. The regular cost for this type of pass would be $517.50, which is already a discounted price. This pass will provide you unlimited ridership, any time the train is running for the course of the spring semester. Passes go on sale Tuesday, January 8.

To purchase a pass, please visit the Accounting Office on either campus;  in Bailey Hall at the Santa Rosa Campus, Monday through Friday, 8:00 AM to 5:00 PM or First Stop Center ices at the Petaluma Campus, Monday through Friday, 8:00 AM to 4:45 PM.  You can call (707) 527-4424 for more information. Here are some more details of the program.
SMART Eco-Pass Program for SRJC Students
This Eco-Pass is for my use only, as a student of Santa Rosa Junior College. The Eco-Pass is non-transferable, cannot be sold, transferred or duplicated, and may not be provided to or used by anyone else other than the participating student to whom it is issued, including family and friends. If someone other than myself is found using this Eco-Pass on SMART, that person may be subject to a fine.
Students must tag their Eco-Passes on the Clipper reader at the SMART station platform each time they embark and disembark the train. 
SMART, in its sole discretion, may replace damaged, lost or stolen Eco-Passes.
---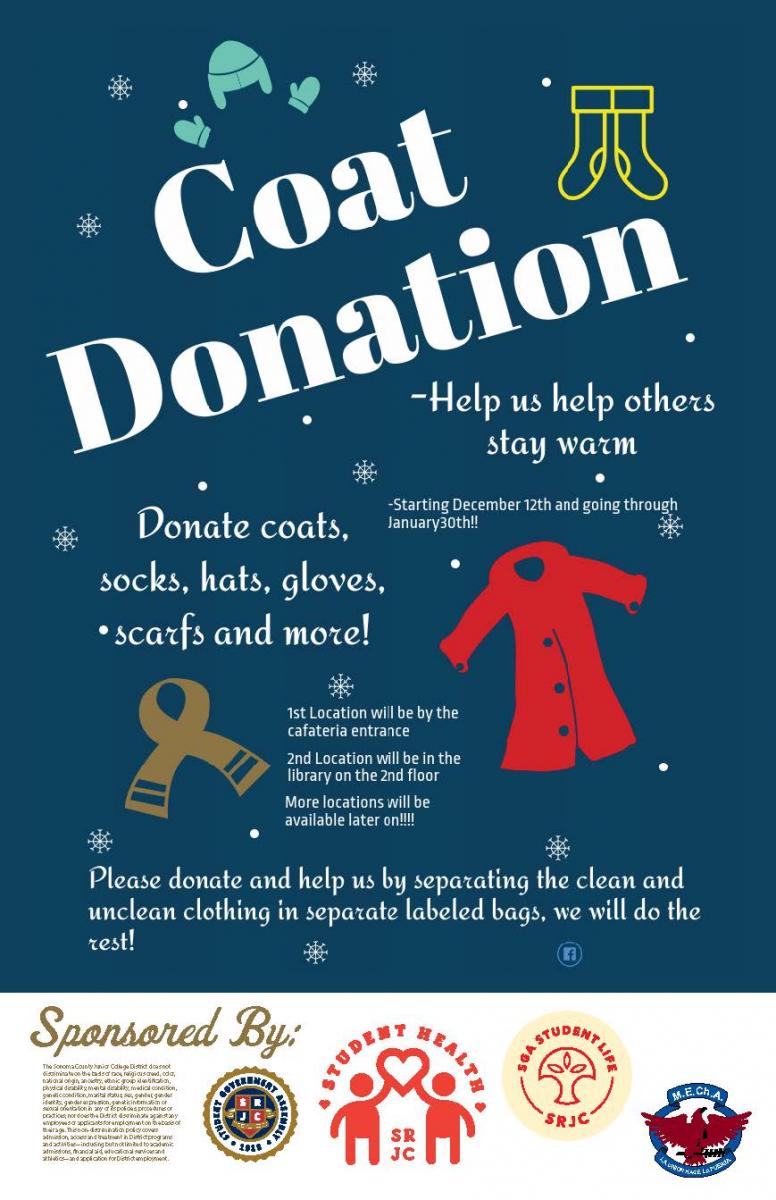 ---
The Spring 2019 Survey for CubCard Premium was sent to you last Friday, December 14.
Take part in our 9-question survey, be a CubCard Premium member, and be eligible to WIN a
40" LED HD Television.  Link to Survey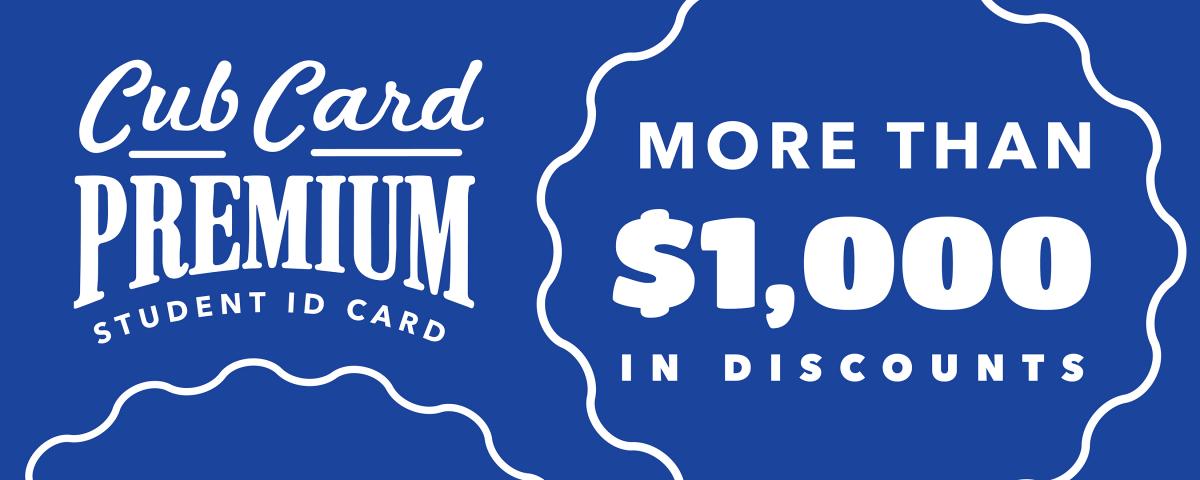 ---
Robert F. Agrella Art Exhibit

---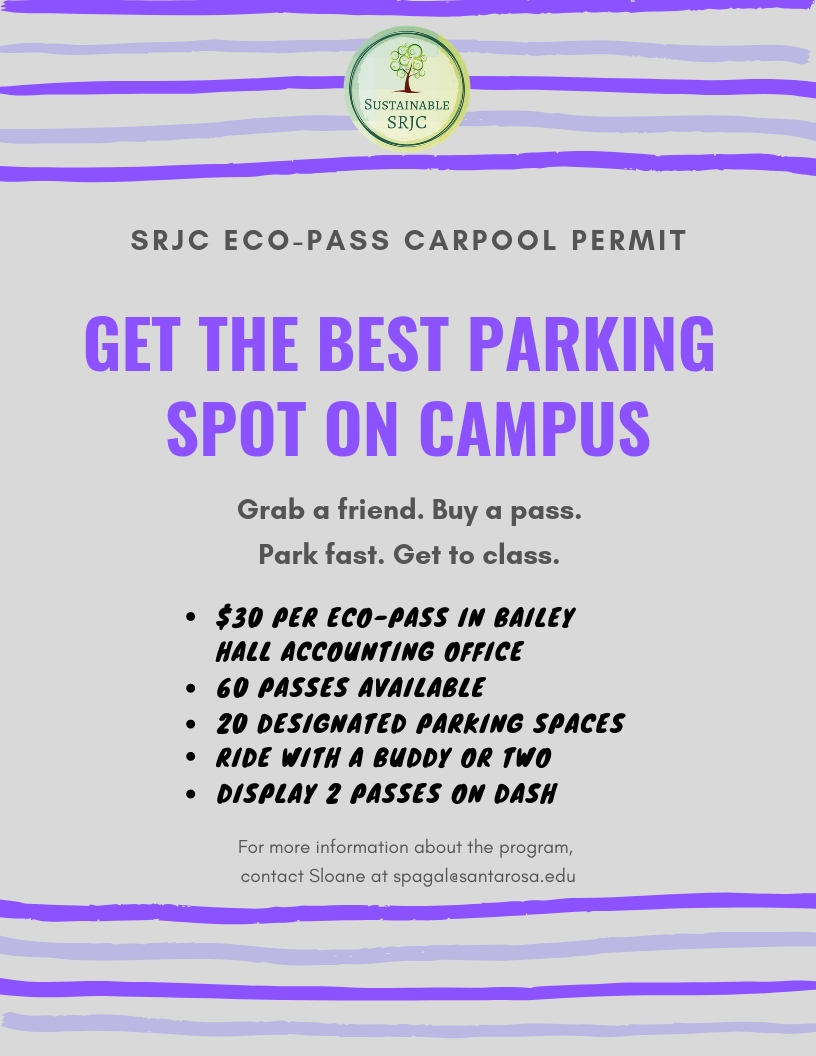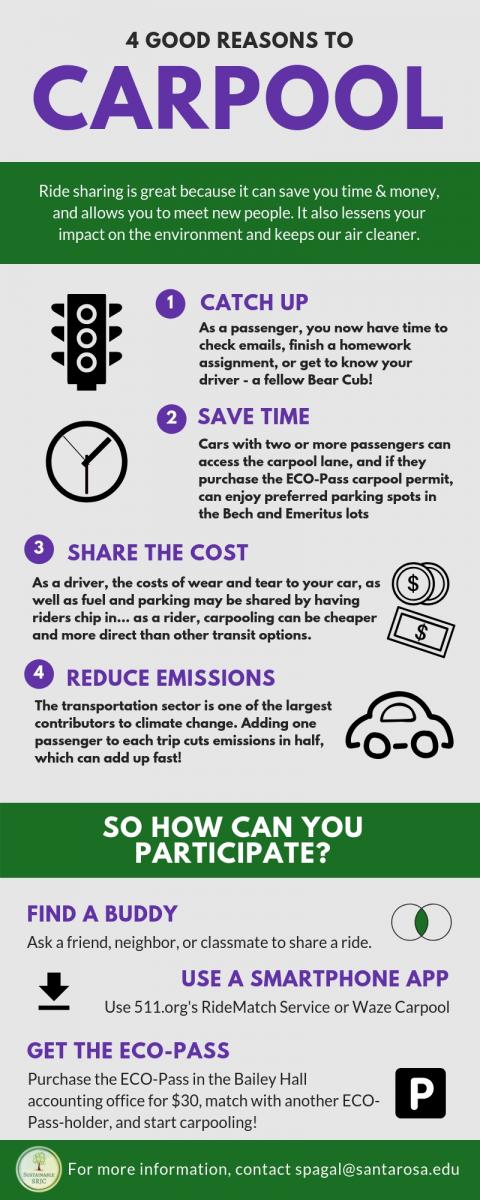 ---

---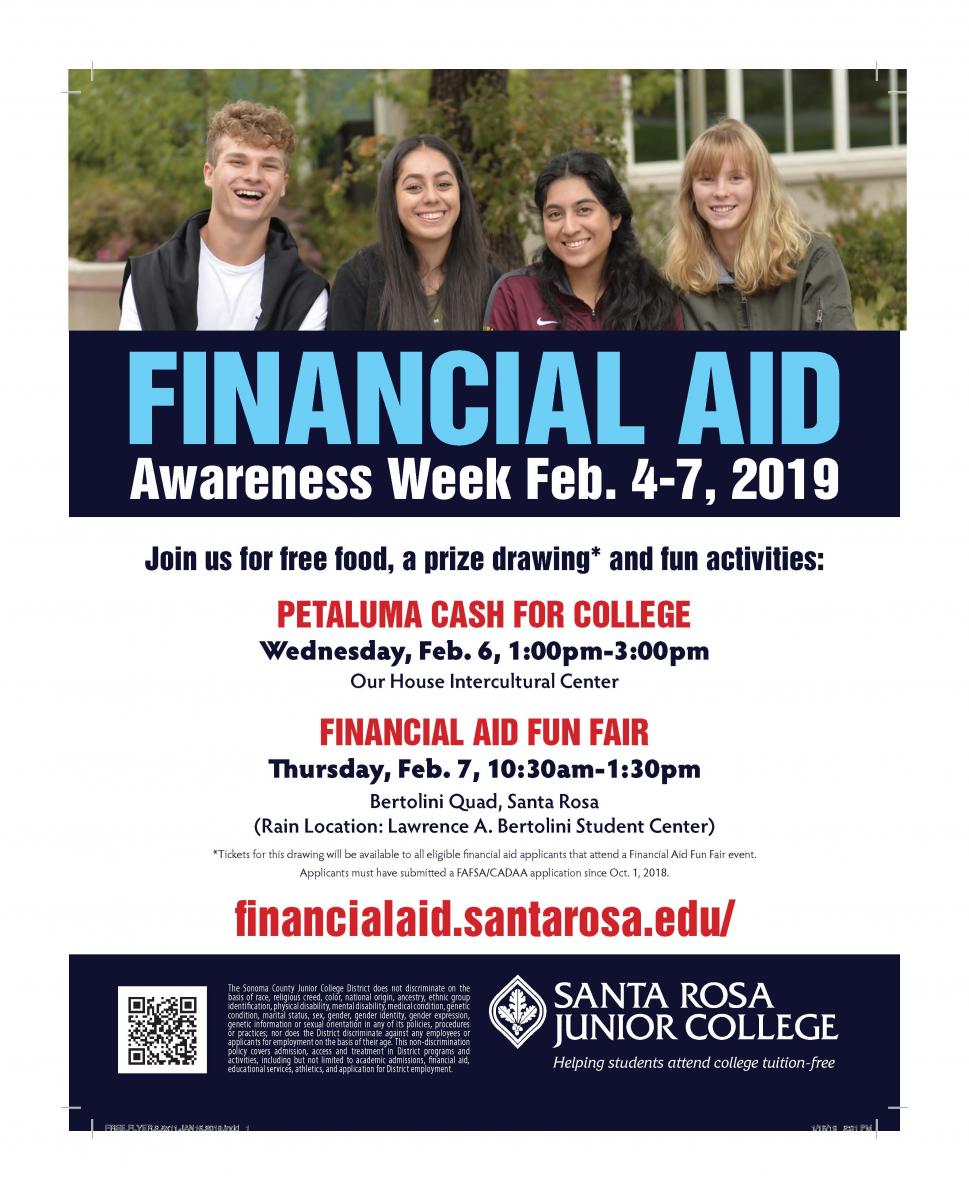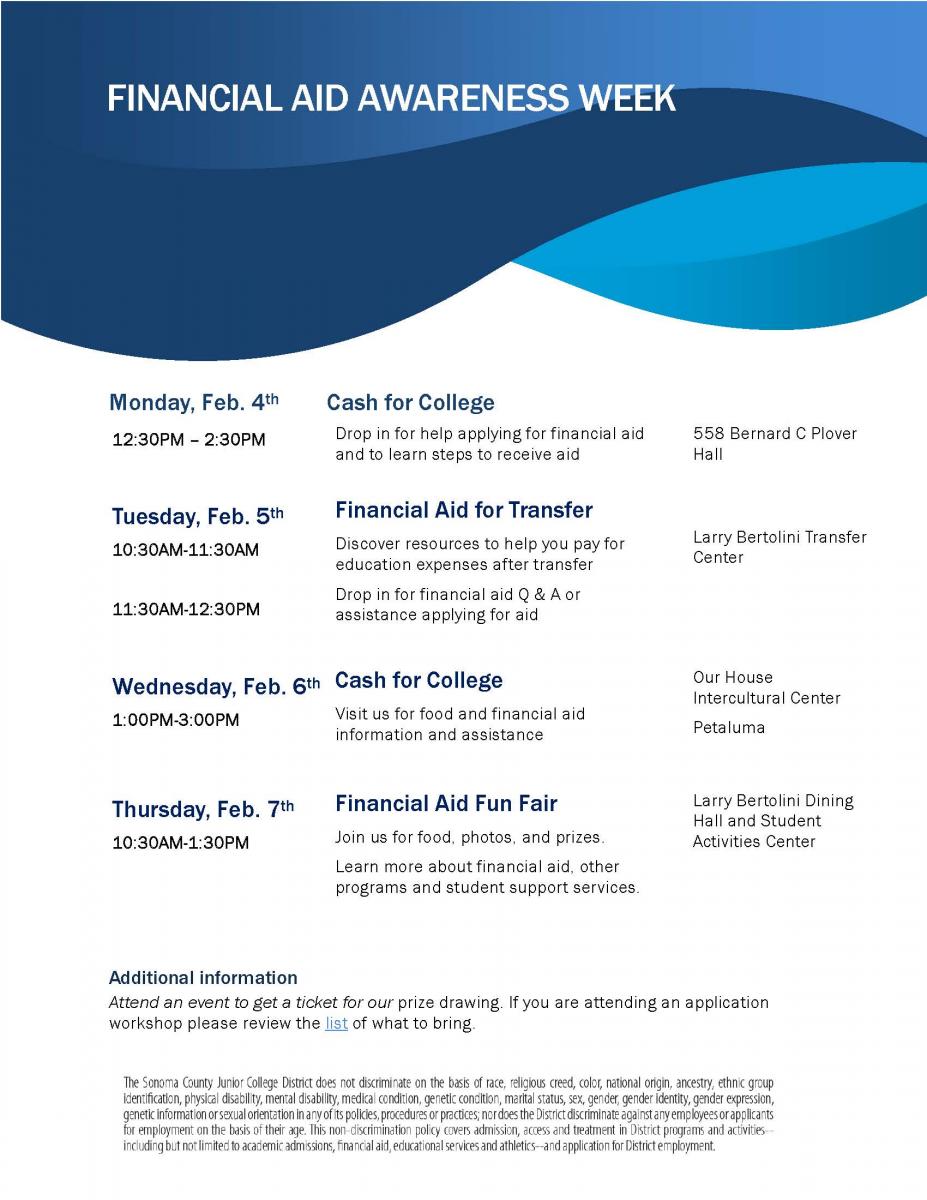 ---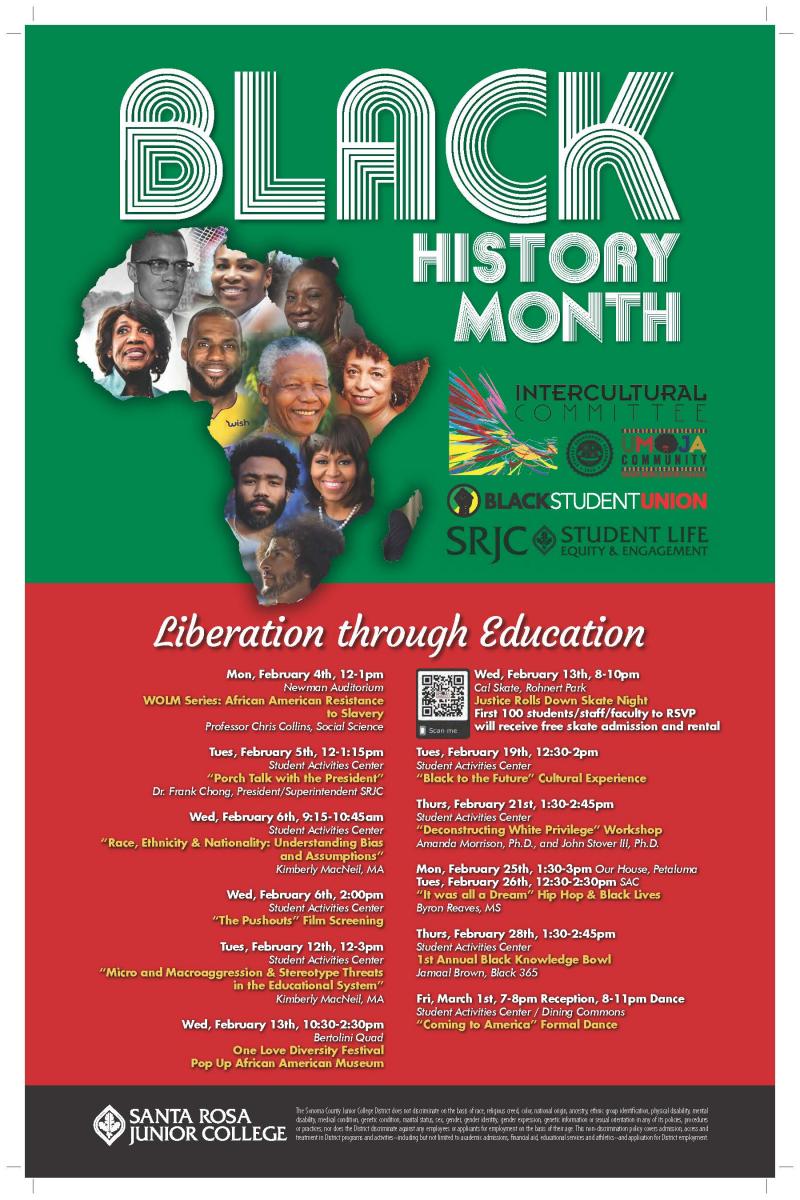 ---
Online - Parking Permits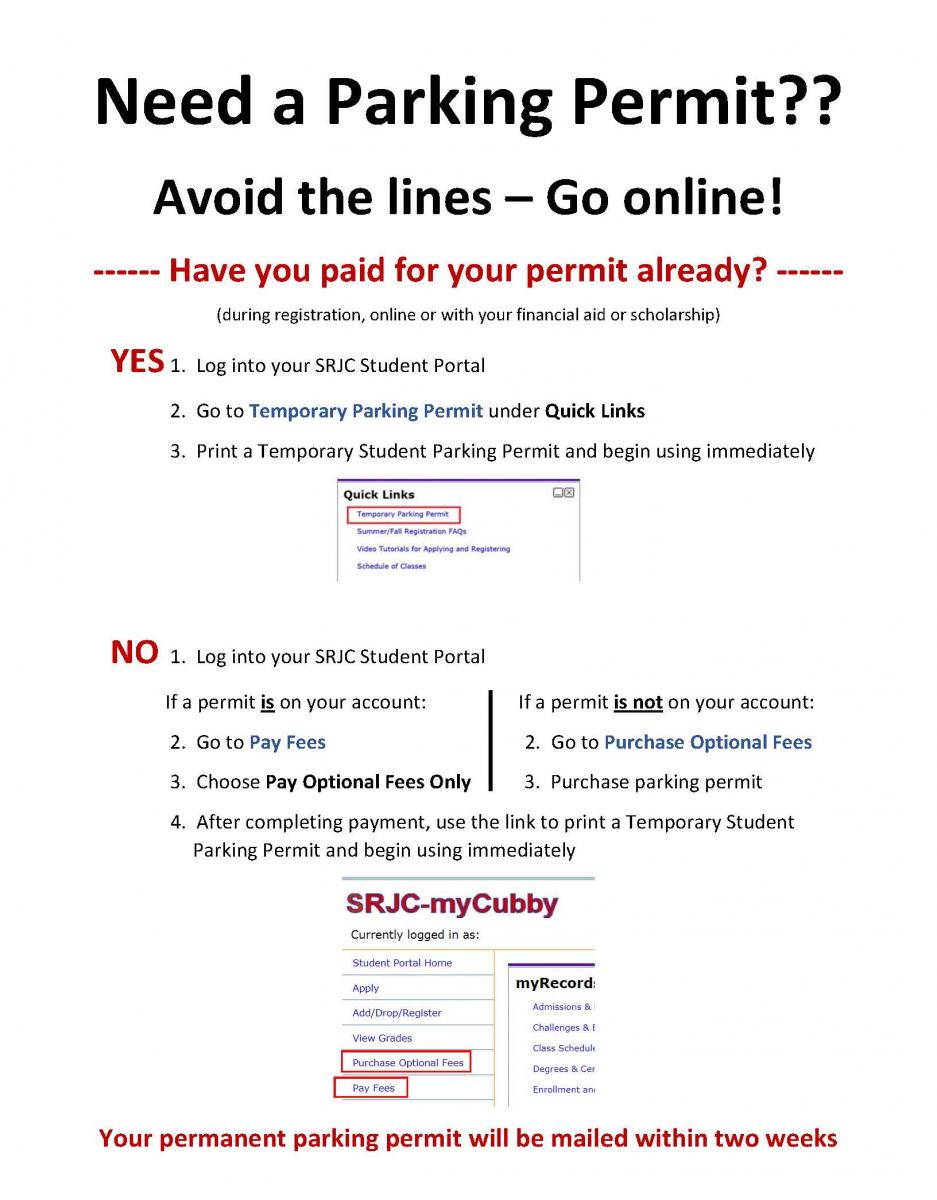 ---
Servicios Psicologicos Para Estudiantes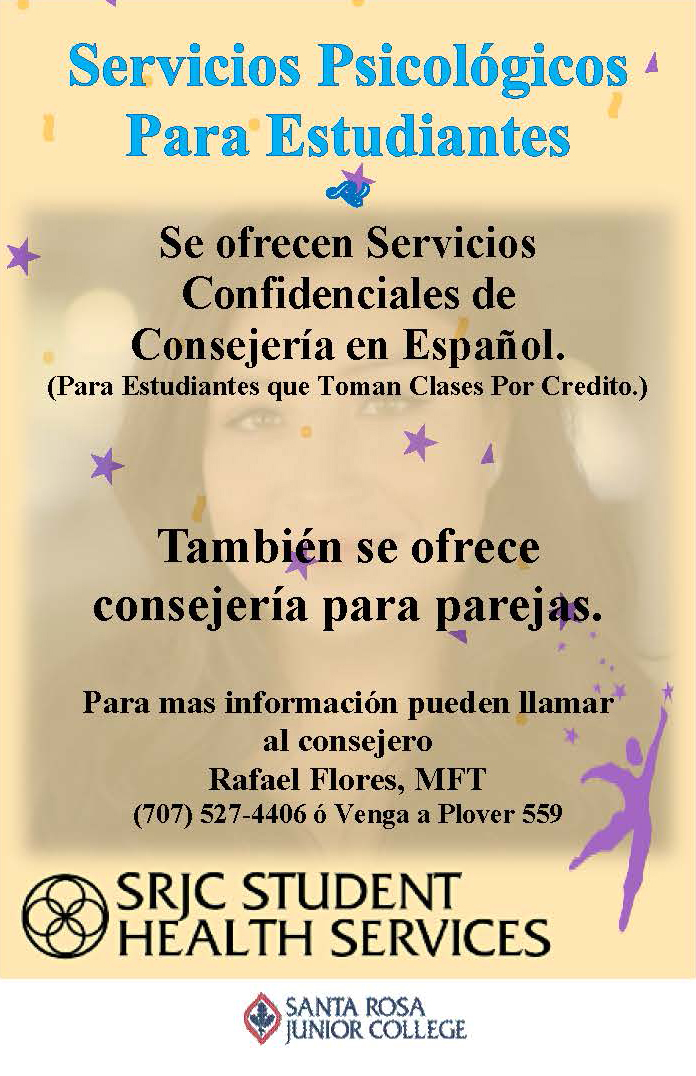 ---
One Love Diversity Festival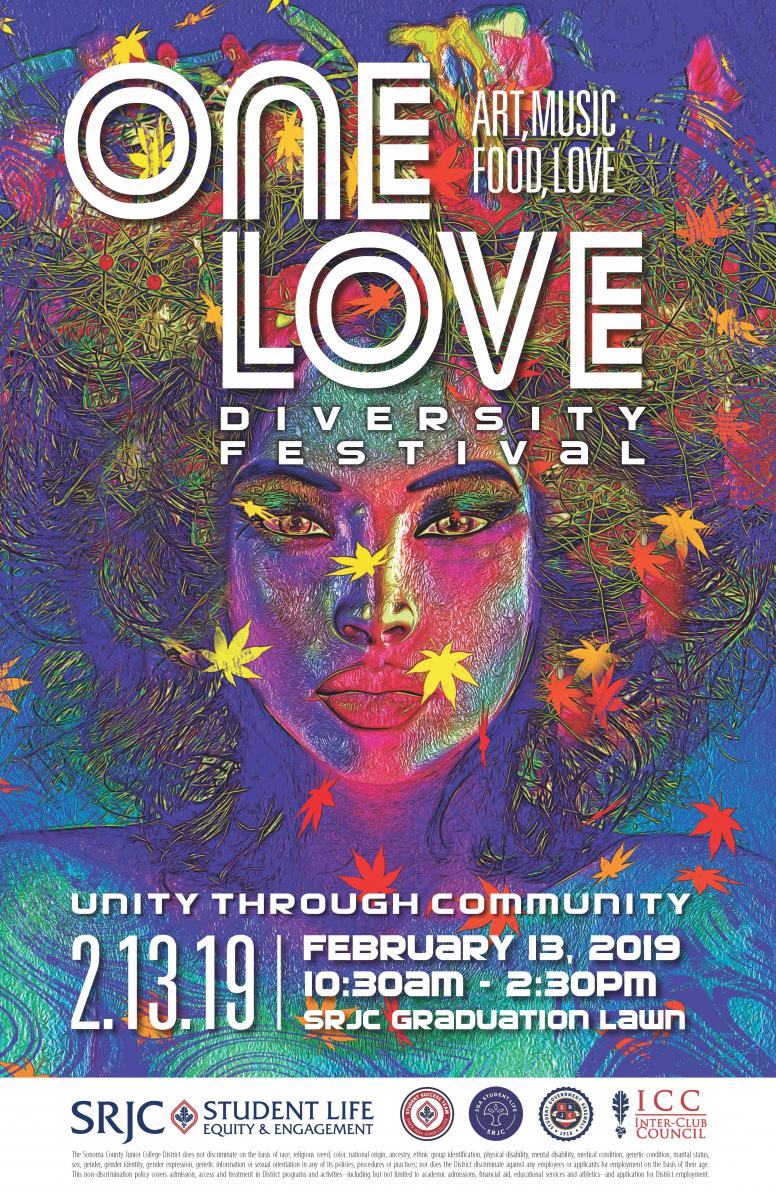 ---
Re-entry Club for Returning SRJC Women
---
Student Employment Opportunities  
On Campus Jobs in this notice-

Santa Rosa Office of Student Life:
Santa Rosa Student Ambassador
Day Under the Oaks Event Assistant
Petaluma Mobility/Classroom/Note Taker
Petaluma Media Technology Installation Assistant
Santa Rosa Student Ambassadors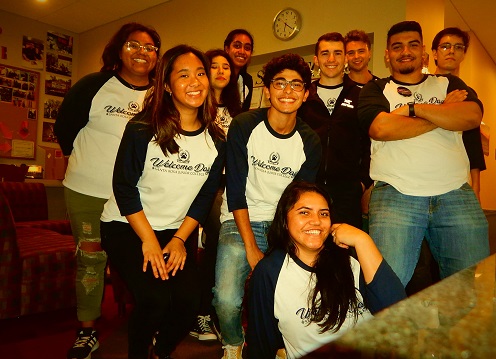 Seeking student employees to work in Student Life & Engagement Office - Student Ambassador Positions.  Students that are outgoing, enjoy working in a student government/club environment, helping out during program events, provide campus tours, office work, answering phones, and giving other campus department referrals and direction to campus visitors at the Information Desk.  Please stop in our office in Bertolini Student Center and ask for Sandy or Edna at the Bertolini Center and drop off your application.
Day Under the Oaks Student Assistant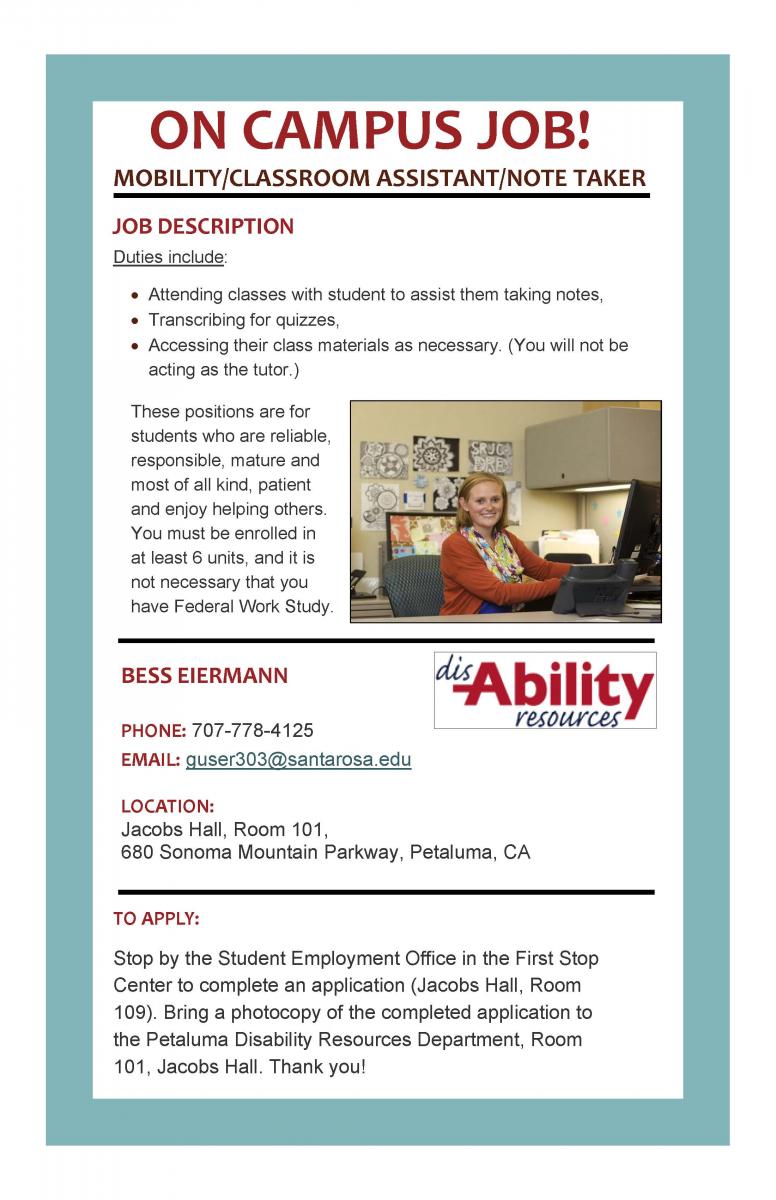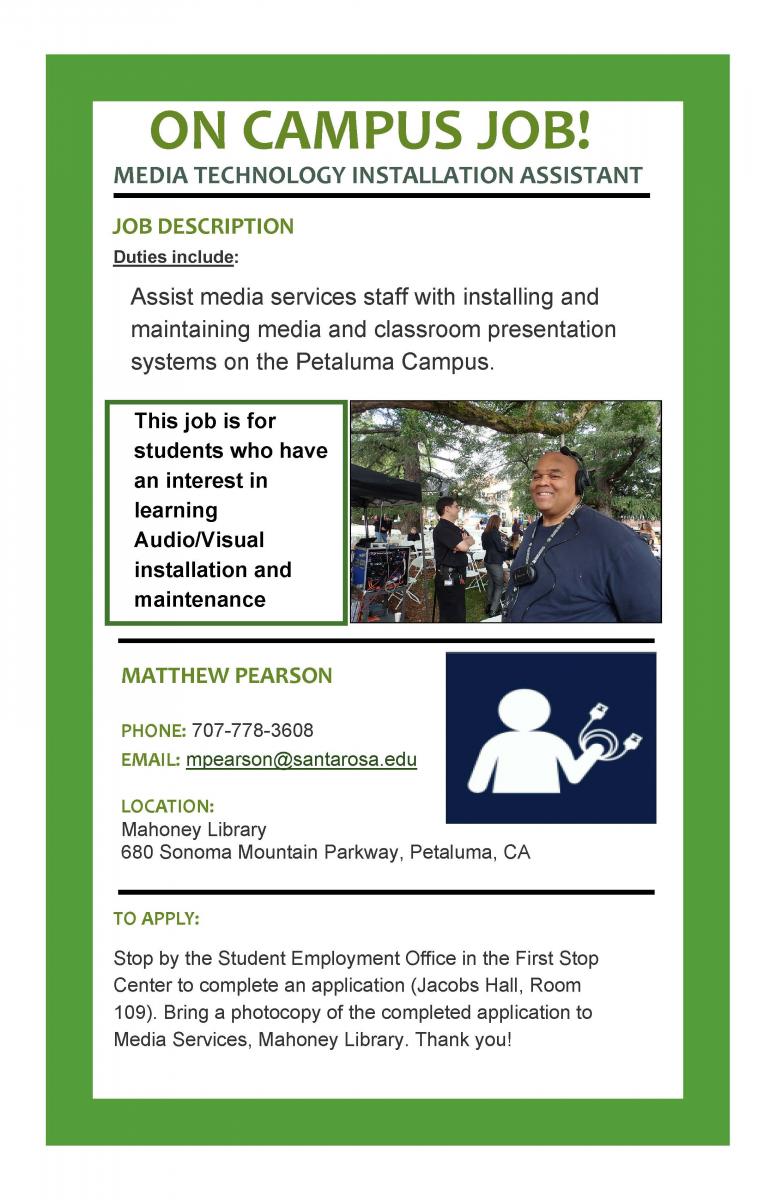 ---
Sustainability Corner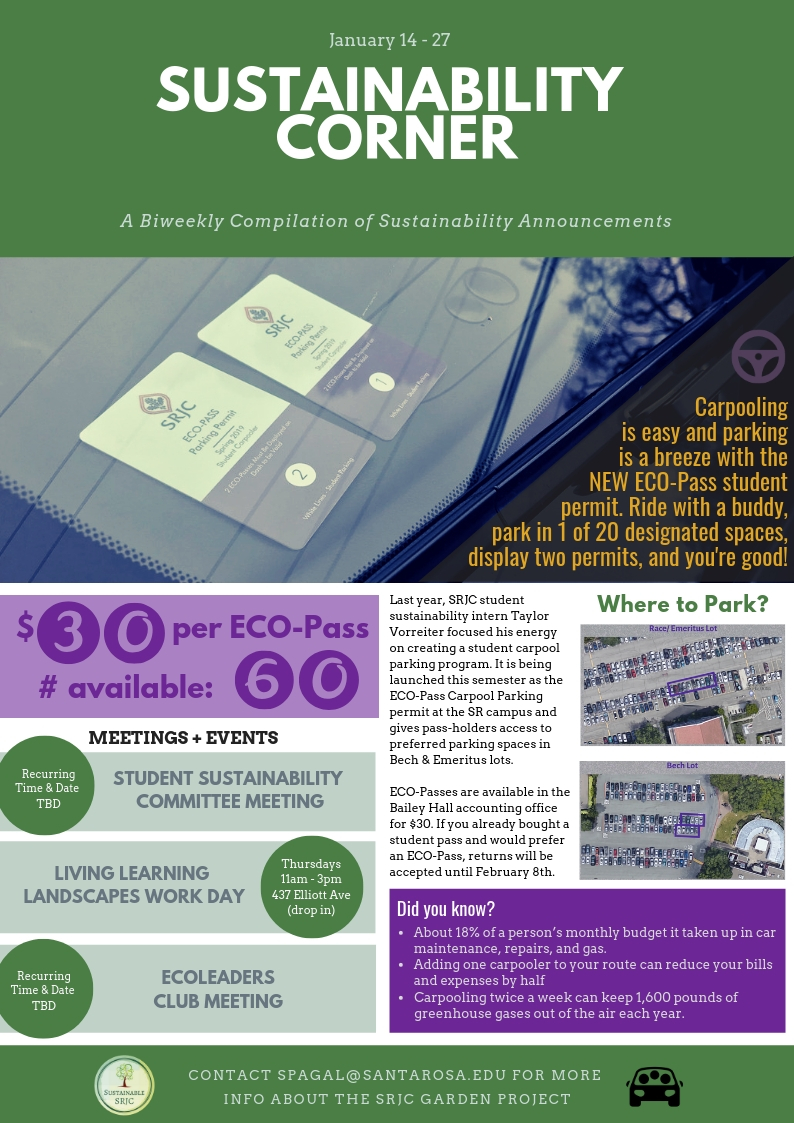 ---

Welcome to the coolest corner for club information in the Bearfacts! 
Here you will find important information and links for clubs, and much more. 
2018 - 19 Elected Student Government Club officers
Dori Elder, VP of Clubs - Santa Rosa,
Shawn Hartshorn, VP of Clubs - Petaluma

Santa Rosa ICC Executive Officers 2018-19
Vanessa Johson, Spring 2019 Secretary, Mark Murakami, Spring 2019 Vice-Chair, Dori Elder, ICC President, Hannah Harris, Fall 2018 Vice-Chair, Jorgen Go, Treasurer, Anna Kidd, Fall 2018 Secretary
  ICC meeting: Wednesday, January 16
1:30-3:00
Bertolini Center For Student Leadership
Agenda
The FALL 2018 ICC

Notice to SRJC Student Employees from Student Club - MEChA de SRJC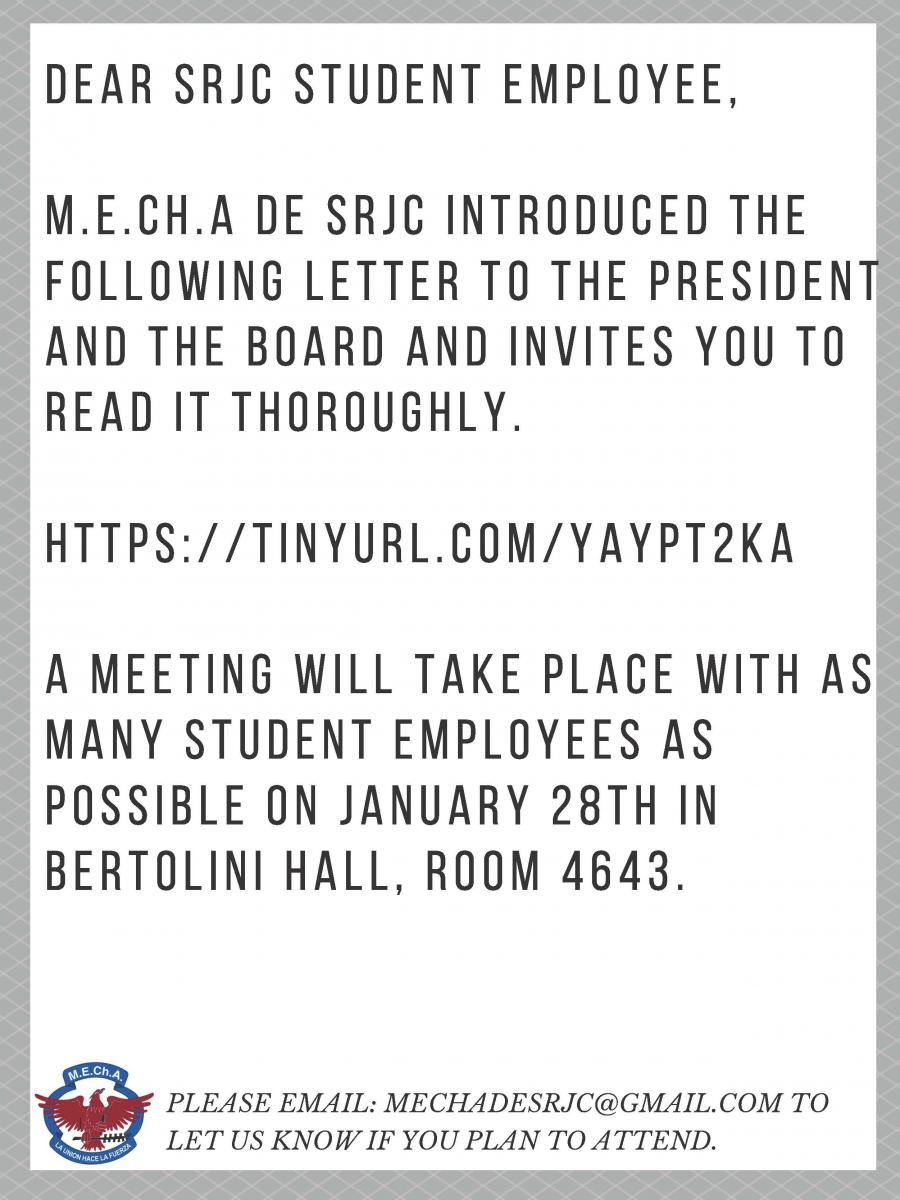 ---
Click the image below for more info on SRJC Bear Cubs!
---
The Sonoma County Junior College District does not discriminate on the basis of race, religious creed, color, national origin,
ancestry, ethnic group identification, physical disability, mental disability, medical condition, genetic condition, marital status, sex,
gender, gender identity, gender expression, genetic information or sexual orientation in any of its policies, procedures or
practices; nor does the District discriminate against any employees or applicants for employment on the basis of their age. 
This nondiscrimination policy covers admission, access and treatment in District programs and activities - including
but not limited to academic admissions, financial aid, educational services and athletics - and application for District employment.
 Get Social:
BearFacts Student eNewsletter is a publication from the office of Student Life, Equity & Engagement Programs.
The purpose of the BearFacts bulletin is to provide students with information about SRJC activities, engagement opportunities, and important deadlines
and to promote student retention and success.
All submissions can be emailed to the Student Graphic Artist/BearFacts Editor, bearfacts@santarosa.edu.
Submissions may be edited for length & clarity.