SRJC BearFacts eNewsletter - 11.22.17 Publication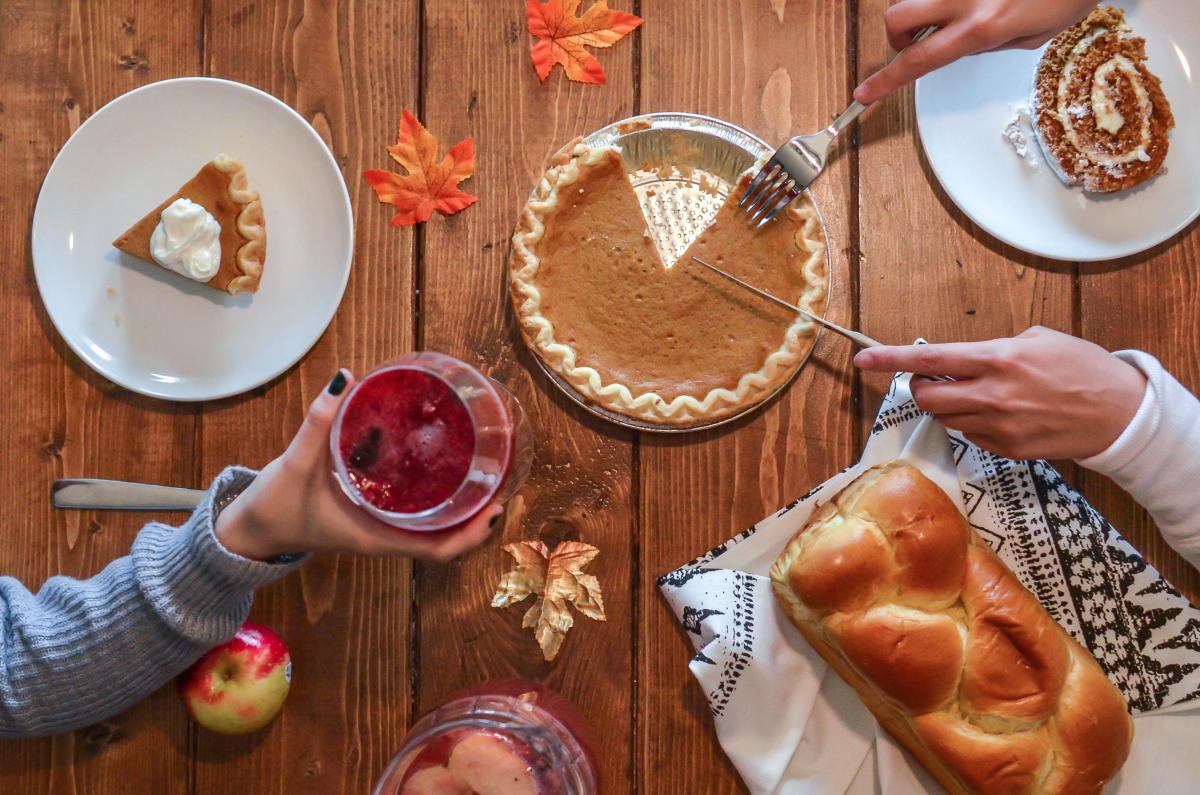 Thanksgiving, Thursday, Nov 23 and Friday, November 24  
No Classes 
---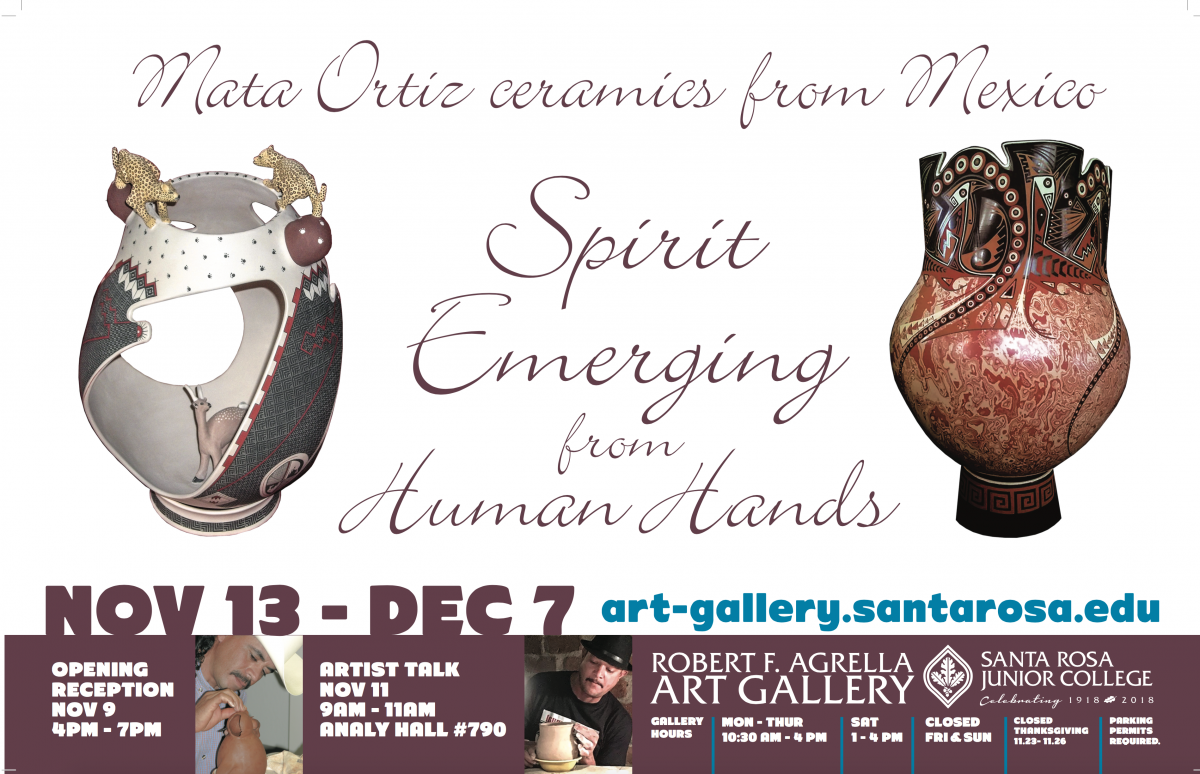 ---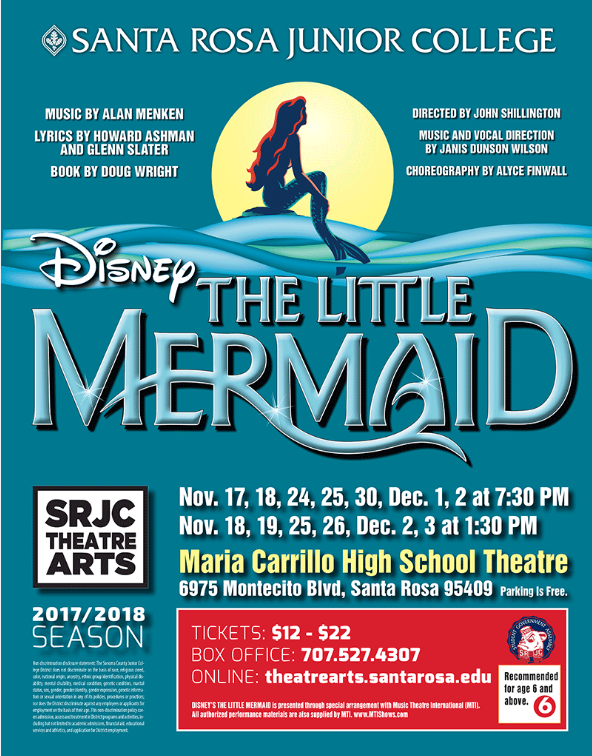 ---
"THIS IS US"  Sustainability Exhibits on the Quad.  
A series of four
exhibits designed to promote conversation and reflection.
Are we unconscious of our habits?  Are we challenging
ourselves to change what we use? 
Do we speak up on behalf of our values in order to promote sustainability?
Water Bottle Mountain 10 foot high pile of bagged water bottles.
 Tues., Nov 14th  11:30 to 12:45  
  Chick Fil A Styrofoam cups spread around the quad   
Tues., Nov 28th  11:30 to 12:45   
           Plastic Bags –plastic bags were outlawed…then they reappeared as thicker "reusable" bags.
Mon., Dec 11th  1130 to 1245   
One-use coffee cups –poured upon the quad    
 Tues., Jan 30th  1130 to 12:45   
---
Flu Shot Clinic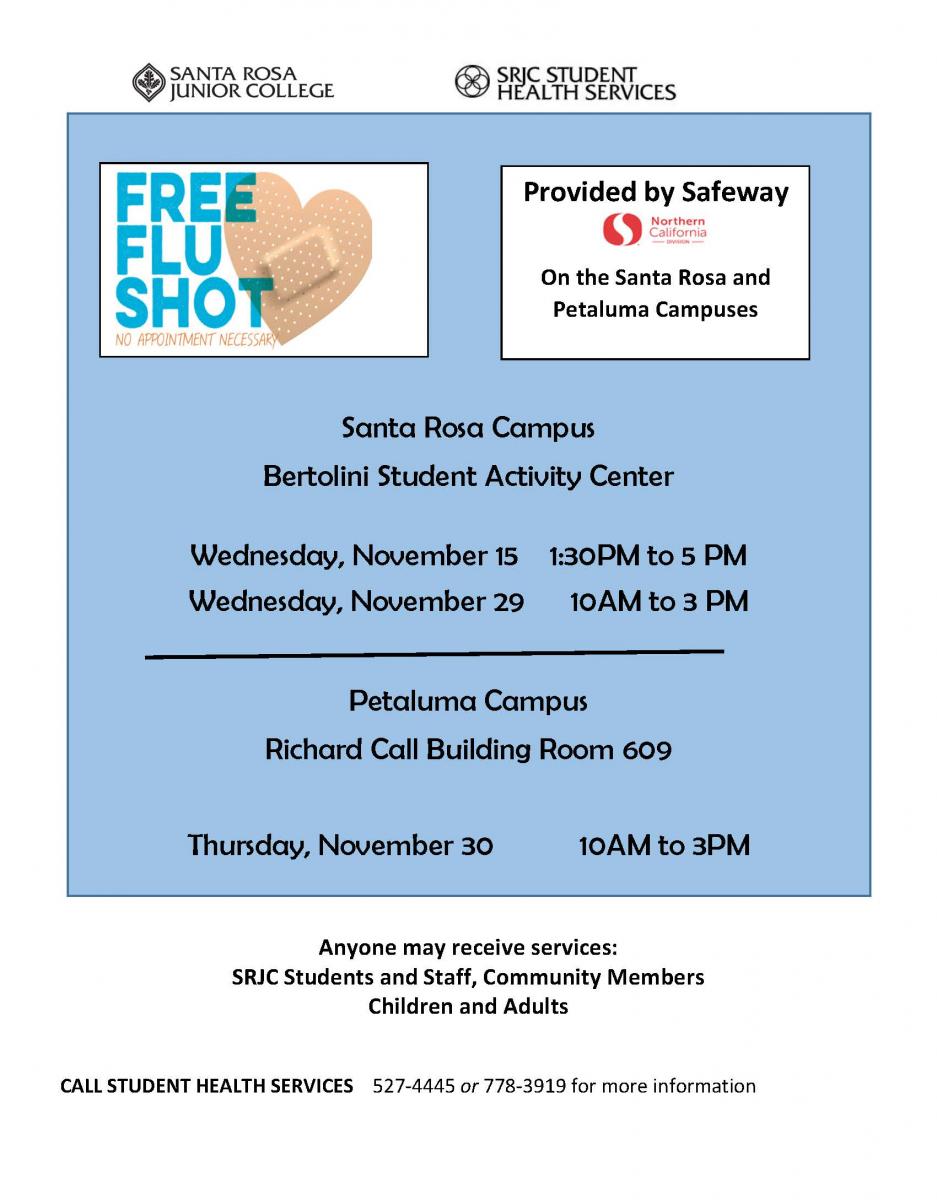 ---
HAUS Movie Night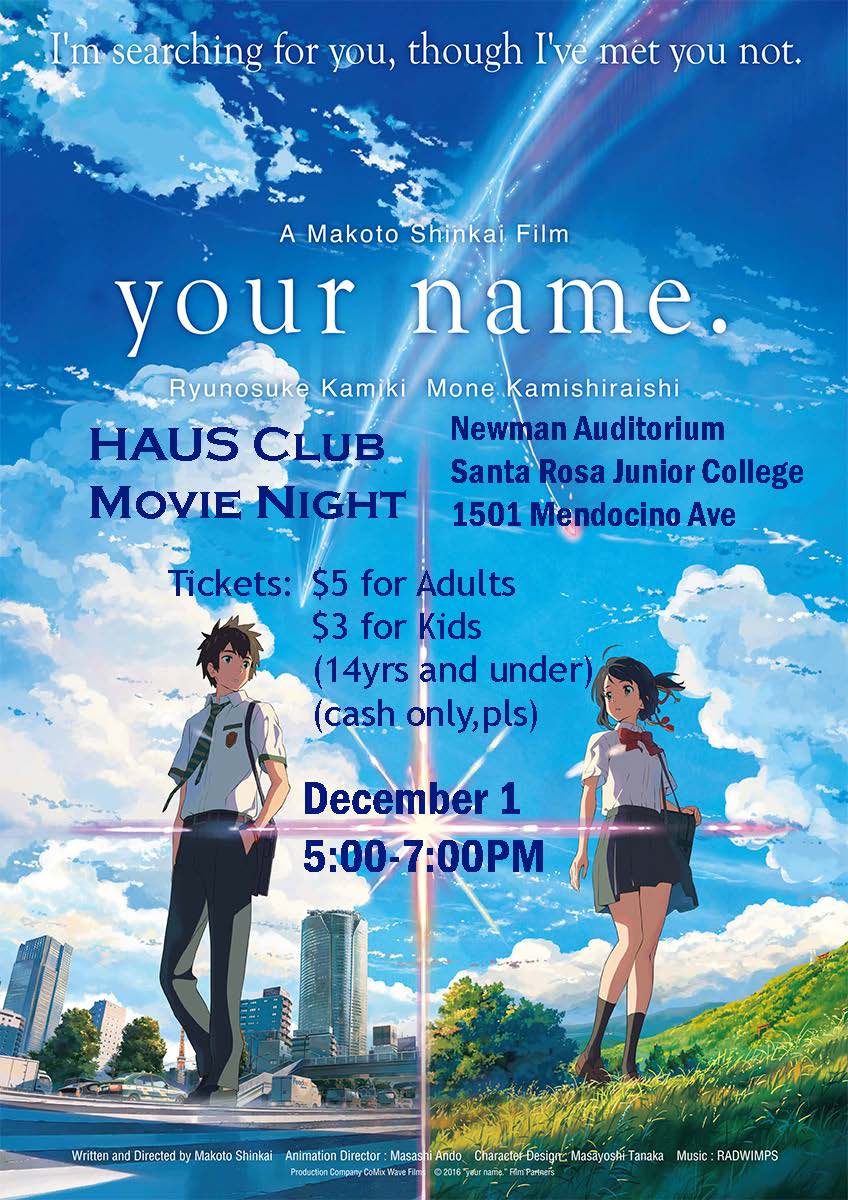 ---
Super Saturday!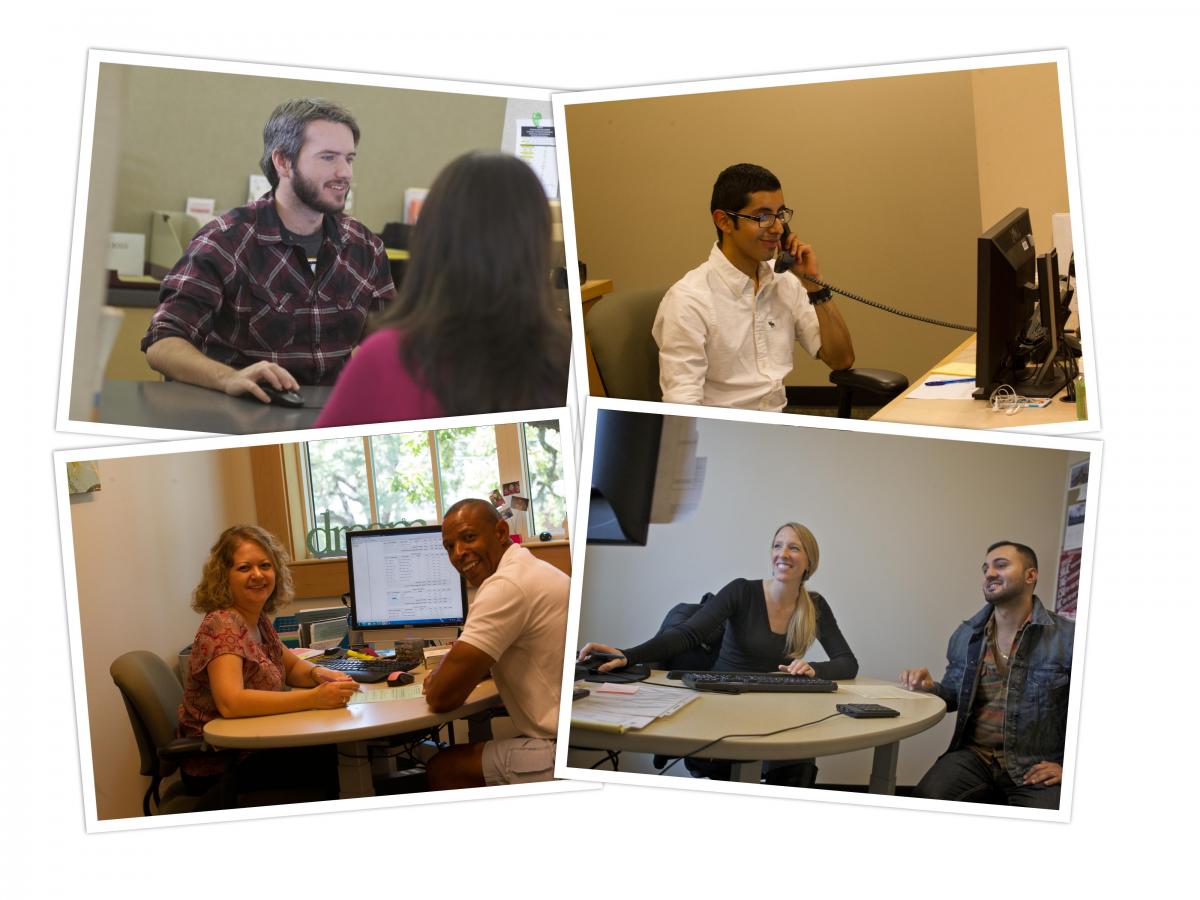 Saturday, December 2, 2017
SRJC is offering Super Saturdays which provides a one-stop
opportunity for students to get the information and services they need.
Super Saturdays will be held 8:30 a.m. - 3:00 p.m. in:
Bertolini Student Services Center and Plover Hall at the Santa Rosa campus
Jacobs Hall and Doyle Hall at the Petaluma campus
---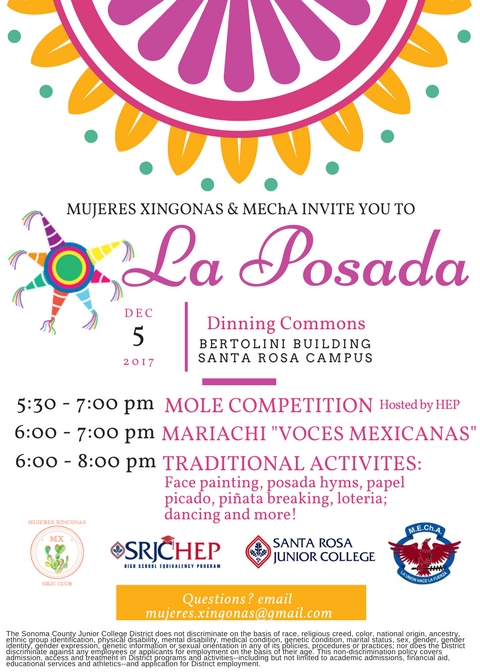 ---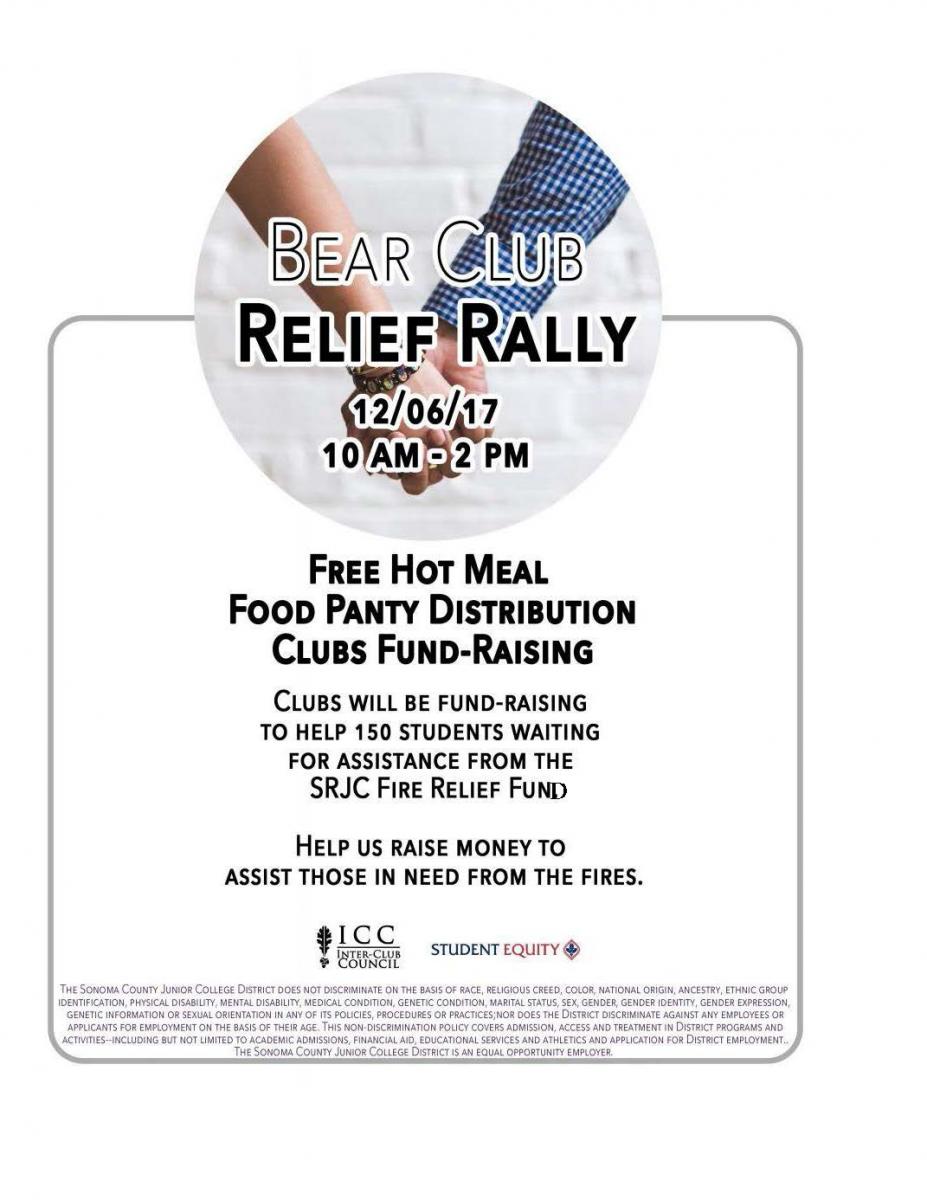 ---
PEERS Wellness Wisdom For Winter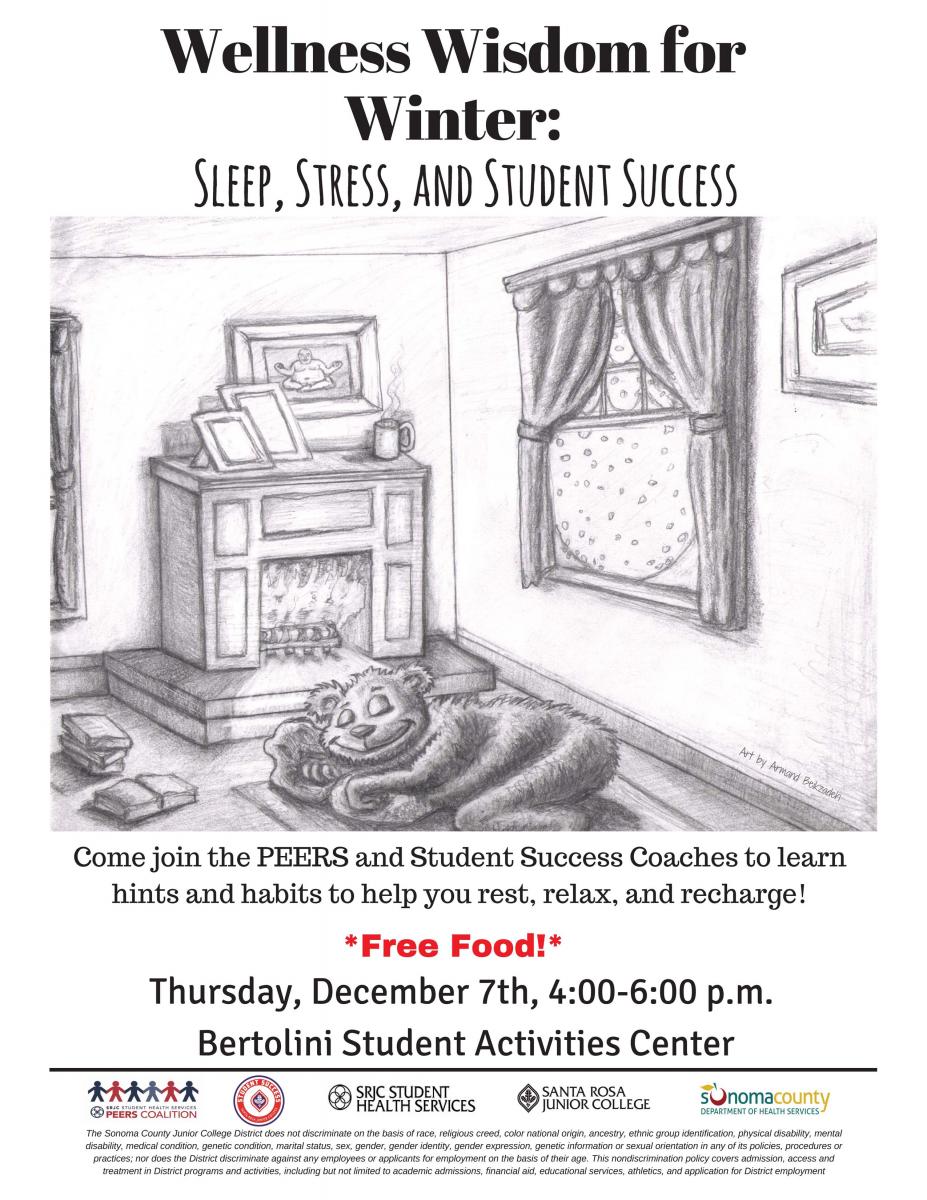 ---
Applications Now Being Accepted for Student Trustee Position
How would you like to represent 27,000 students as a member of the SRJC Board of Trustees?
We are looking for a mid-year replacement to begin their term
of office on January 9, 2018. If you are interested in applying, click the link below
---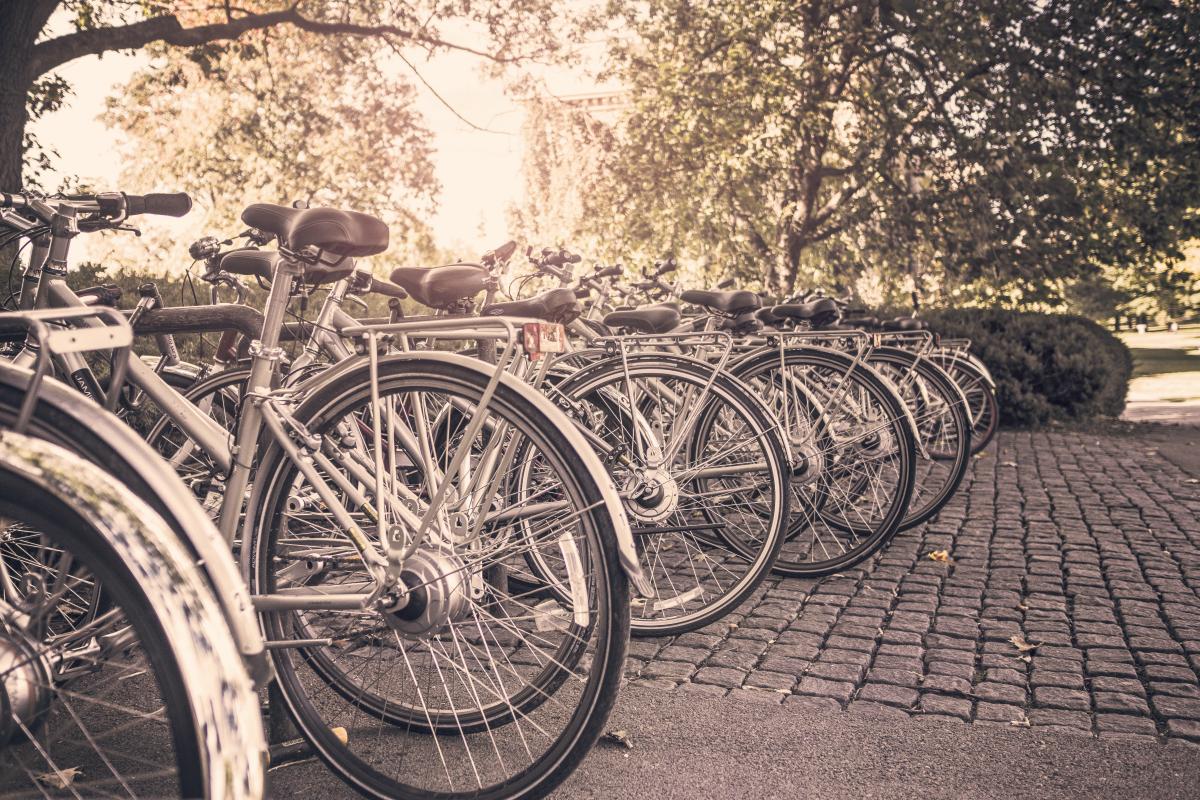 Did you lose your bicycle in the recent Northern California fires?
If so, SRJC and the Bear Cub Bike Club are working on acquiring an inventory of new and refurbished bikes for distribution to students
who lost theirs in the fire.

If you're interested, simply click here and fill out the application. We'll be in contact with you soon. This is a first-come first-served
program as supplies are limited, so if you're interested, apply soon!
 Please contact us at 707-527-4424 with any additional questions/concerns you may have.
---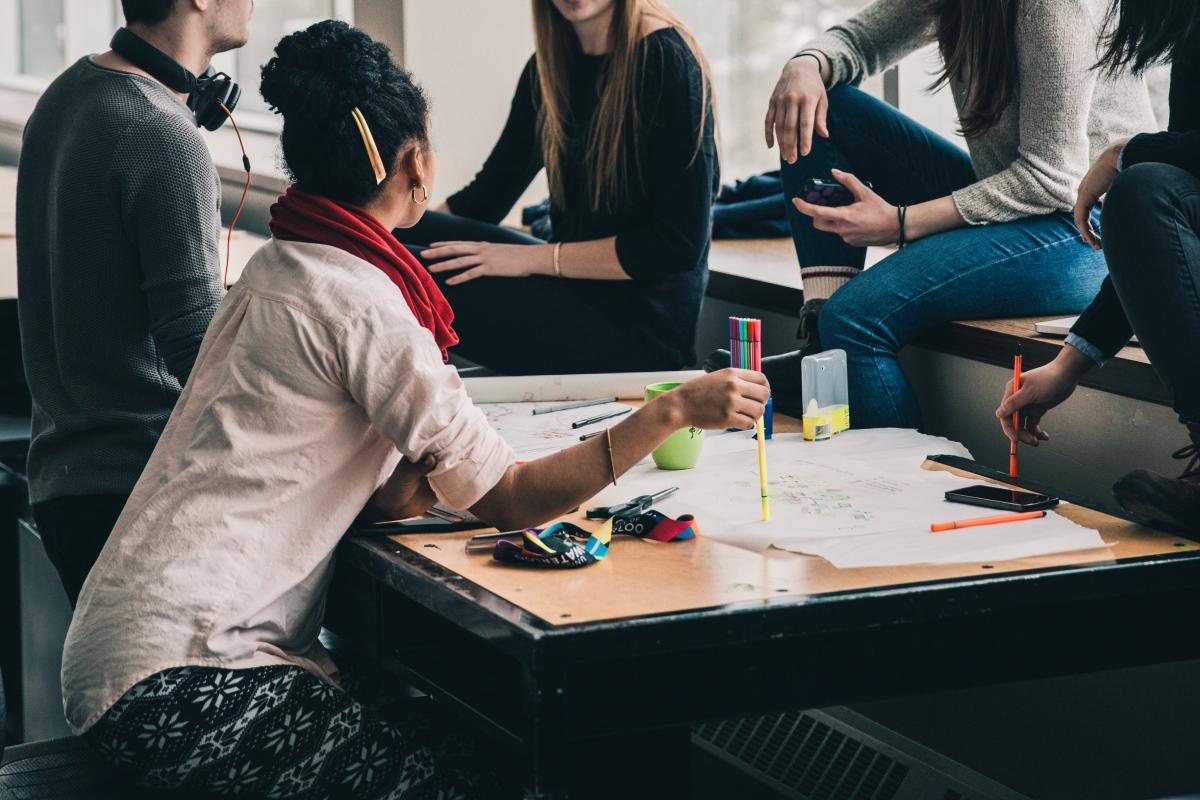 Our partners at the UC and CSU are offering two forms of relief for students impacted by the fires. The first is extending the application deadline for Fall 2018 applicants. Students are encouraged to complete the application by November 30th, but if they need more time they can petition to extend the application deadline to December 15th. The second is receiving an application fee waiver for up to 4 schools per system (UC and CSU). Students can apply for a fee waiver for up to 4 CSU campuses and 4 UC campuses. All students are eligible for either or both forms of relief, regardless of the magnitude of impact on them individually. We encourage students to apply for the relief by November 27th, so that the campuses will have it processed before the November 30th deadline.
Learn how to apply at the following links:
Students can get help with their university applications by attending an Application Review Session either in the Transfer Center on the Santa Rosa Campus or the Counseling Office on the Petaluma Campus. Students can find the dates/times of the review sessions by visiting the calendar on the Transfer Center website.
---
Affordable Care Act (ACA)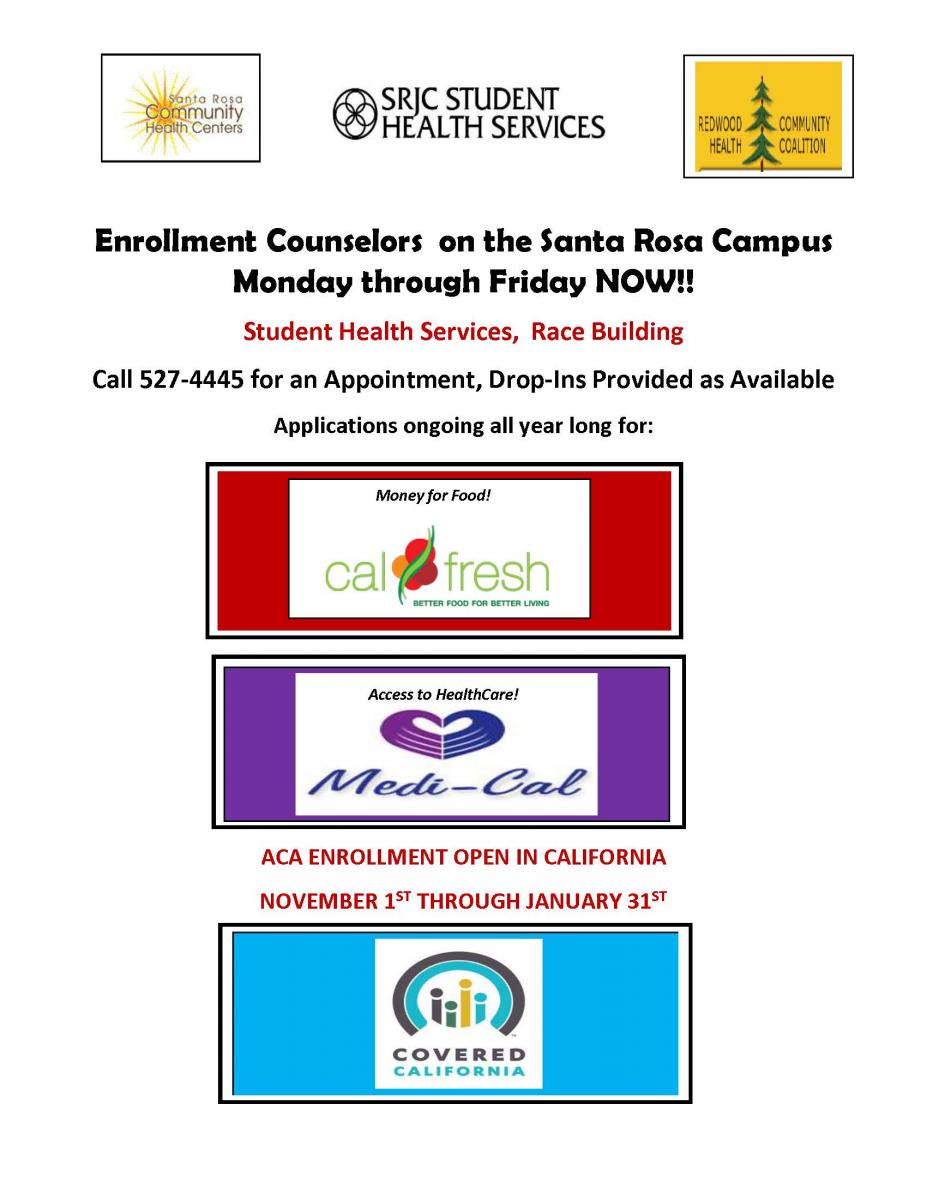 ---
Click the image below for more info on SRJC Bear Cubs!

---
The Sonoma County Junior College District does not discriminate on the basis of race, religious creed, color, national origin,
ancestry, ethnic group identification, physical disability, mental disability, medical condition, genetic condition, marital status, sex,
gender, gender identity, gender expression, genetic information or sexual orientation in any of its policies, procedures or
practices; nor does the District discriminate against any employees or applicants for employment on the basis of their age. 
This nondiscrimination policy covers admission, access and treatment in District programs and activities - including
but not limited to academic admissions, financial aid, educational services and athletics - and application for District employment.
 Get Social:
BearFacts Student eNewsletter is a publication from the office of Student Affairs & Engagement Programs.
The purpose of the BearFacts bulletin is to provide students with information about SRJC activities, engagement opportunities, and important deadlines
and to promote student retention and success.
All submissions can be emailed to the Student Graphic Artist/BearFacts Editor, bearfacts@santarosa.edu.
Submissions may be edited for length & clarity.