SRJC BearFacts eNewsletter - 8.13.18 Publication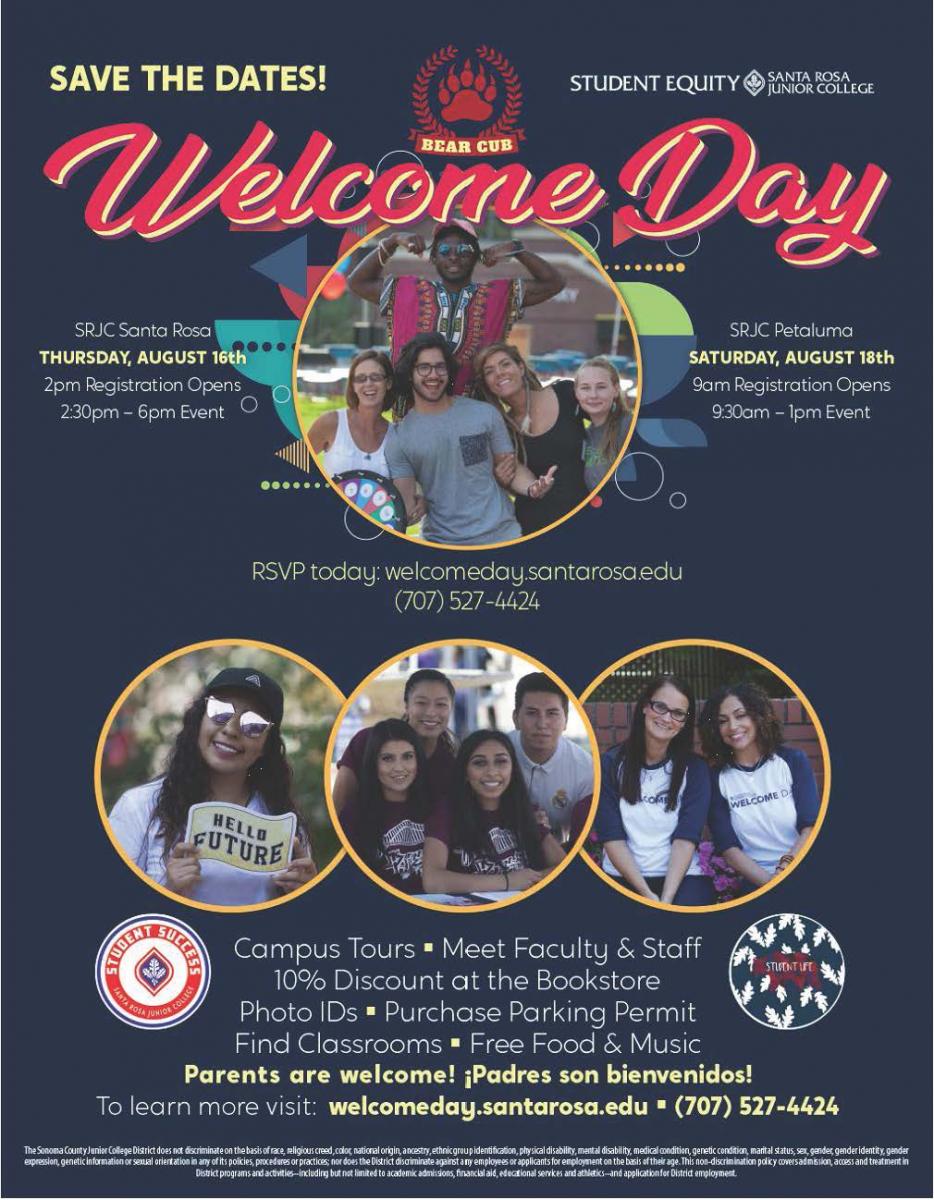 ---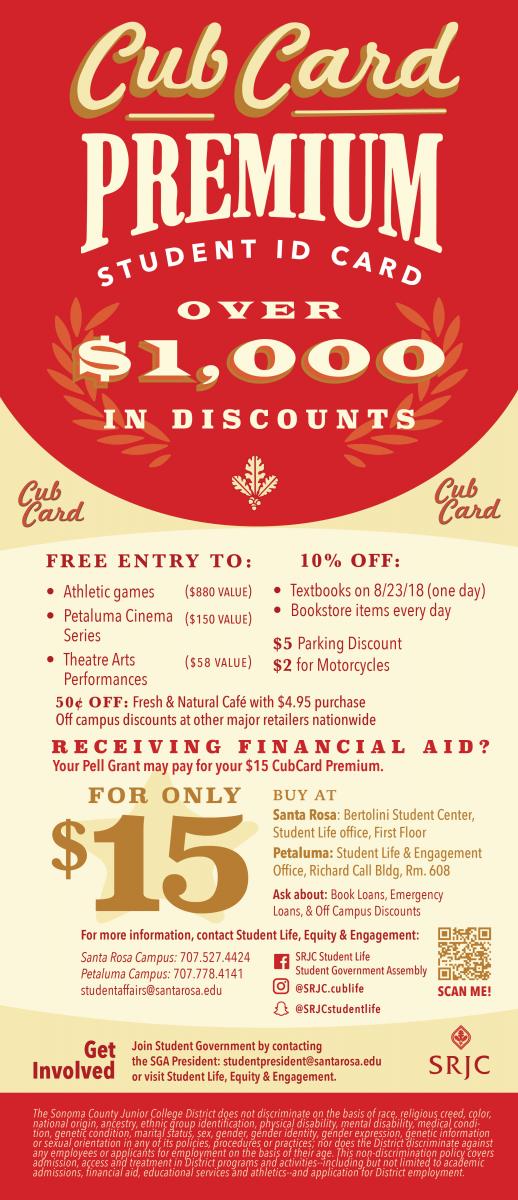 ---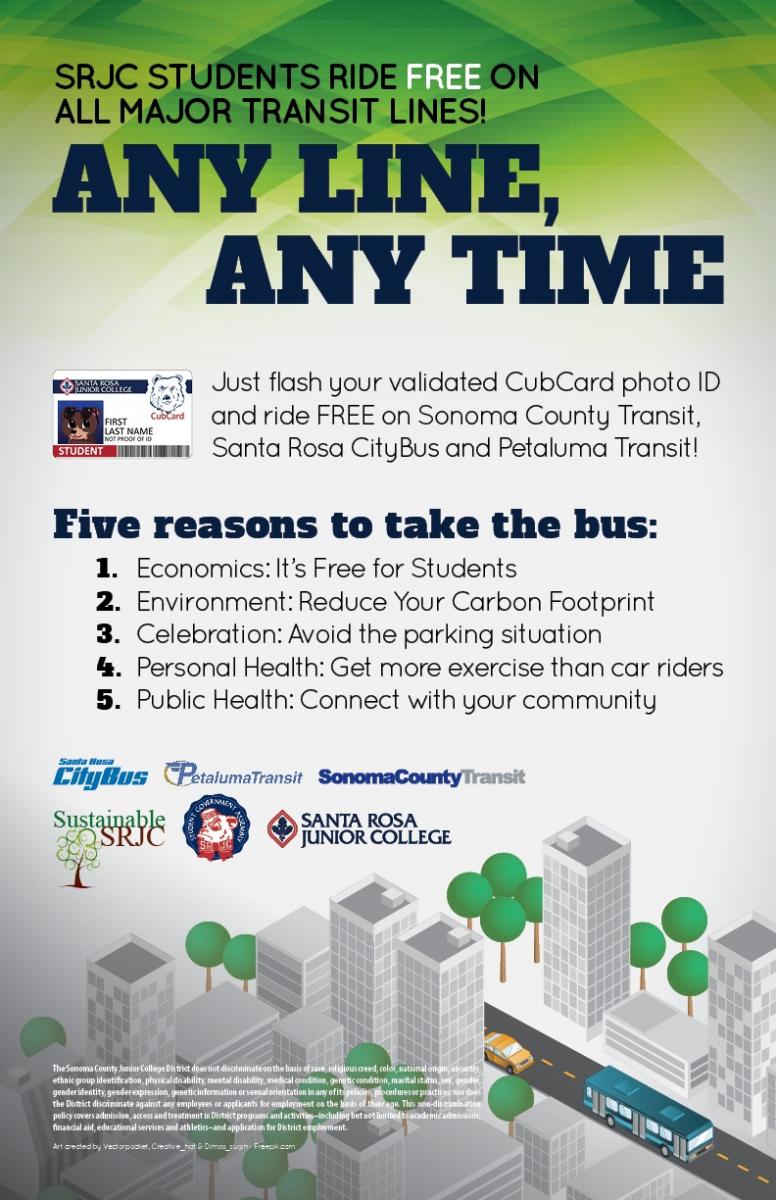 ---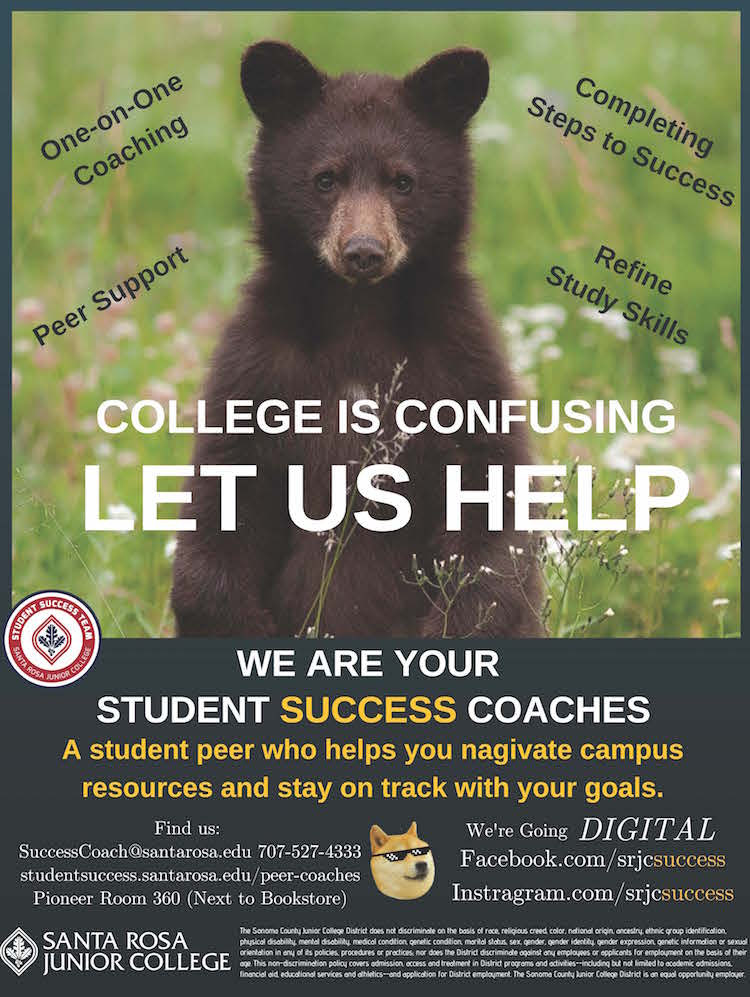 ---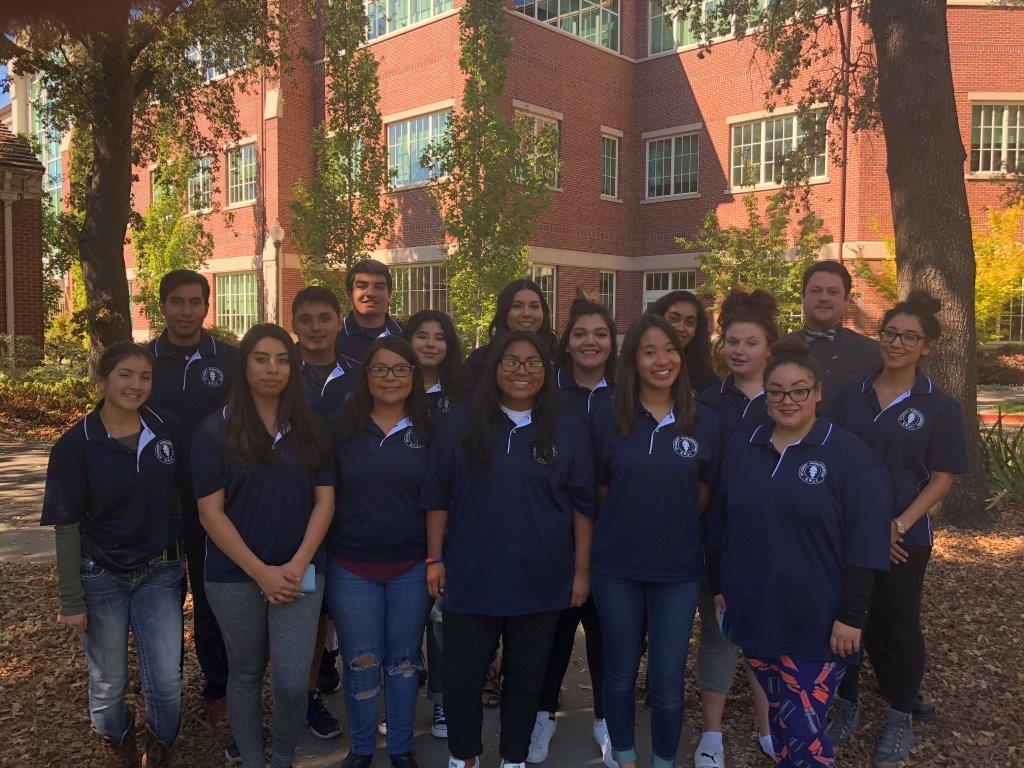 Seeking student employees to work in Student Life & Engagement Office - Student Ambassador Positions.  Students that are outgoing, enjoy working in a student government/club environment, helping out during program events, provide campus tours, office work, answering phones, and giving other campus department referrals and direction to campus visitors at the Information Desk.  Please stop in our office in Bertolini Student Center and ask for Sandy or Edna at the Bertolini Center and drop off your application.
---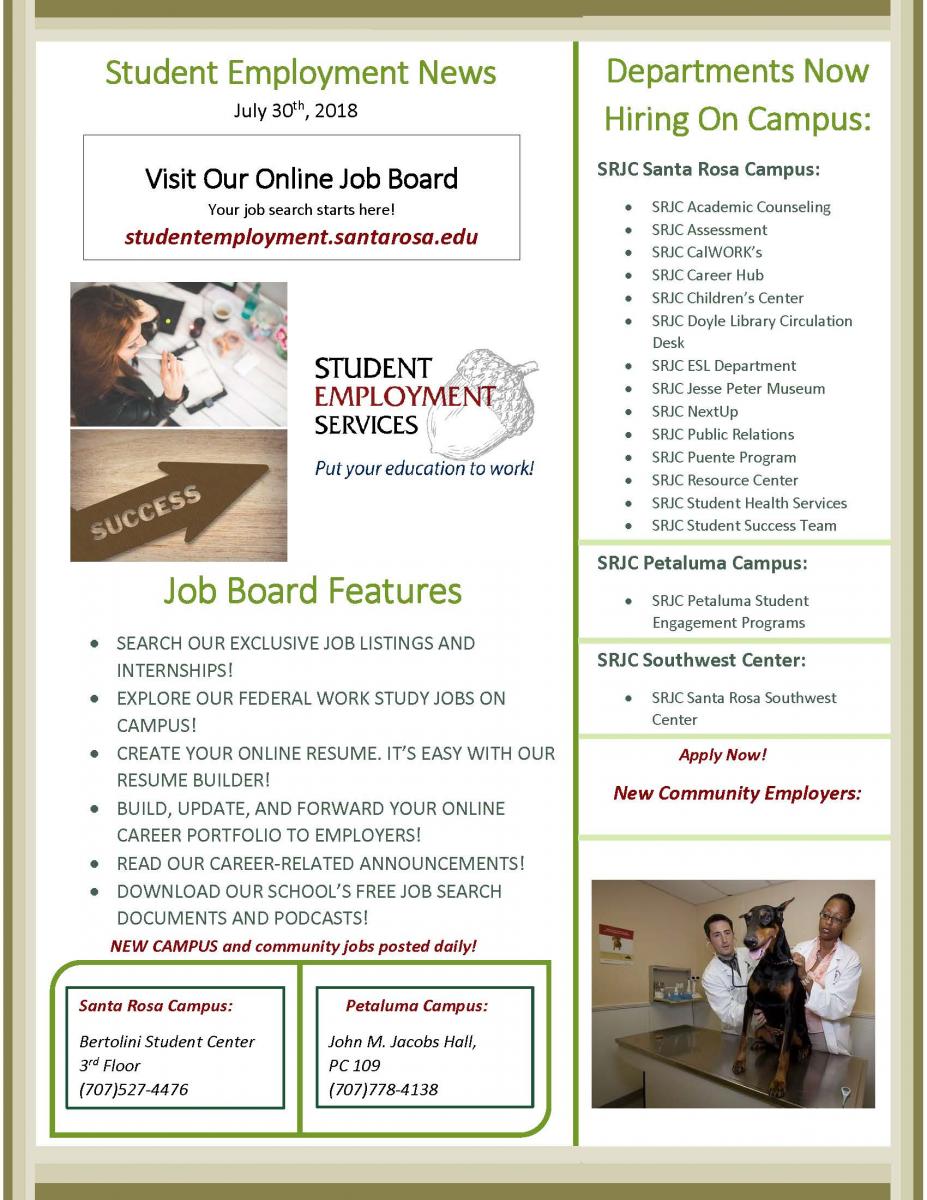 ---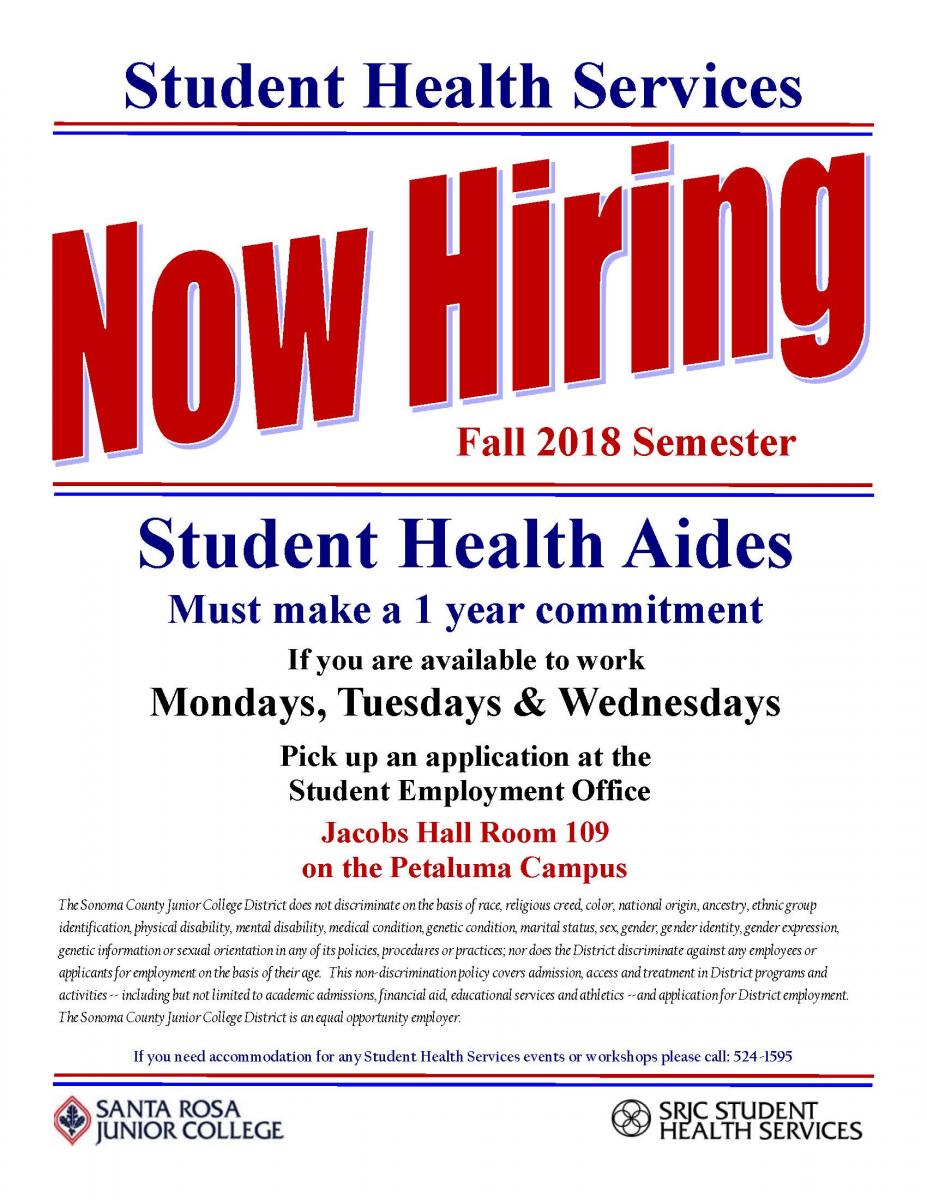 ---
Win a $25 Dutch Bros. Gift Card
TAKE THIS SURVEY FOR AN OPPORTUNITY TO WIN A $25 DUTCH BROS GIFT CARD!
After you complete the brief survey,12 questions, you can be entered into a drawing to win a $25 Dutch Bros gift card.
It will help us collect information about your experience with SRJC Student Life.
Click this link: CubCard1 Survey
---
Interested in becoming a coach?  Kinesiology major?
KINES  55 – COACHING SPORTS, Section 2611 - Fall Course Still Open!
Our head men's and women's swim & dive coach, Jill McCormick is offering this class online this fall which focuses on the fundamentals of coaching as a profession. 
For more information visit:  https://de.santarosa.edu/coaching-sports
or
Email Coach McCormick at:  jmccormick@santarosa.edu
ENROLL NOW!
---

Welcome to the coolest corner for club information in the Bearfacts! 
Here you will find important information and links for clubs, and much more. 
2018 - 19 Elected Student Government Club officers
Dori Elder, New VP of Clubs - Santa Rosa,
Shawn Hartshorn, VP of Clubs - Petaluma
Fall 2018 First Santa Rosa ICC meeting:
Wednesday, August 22nd
Bertolini, Center for Student Leadership 
1:30pm - 2:45pm 

Pictured: 2017-18 ICC - Thank you to a great group of Student Leaders!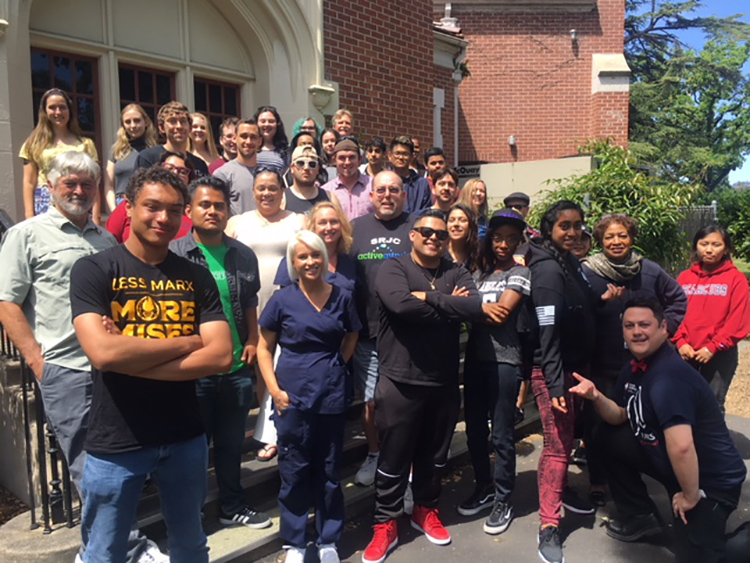 ---
Click the image below for more info on SRJC Bear Cubs!

---
The Sonoma County Junior College District does not discriminate on the basis of race, religious creed, color, national origin,
ancestry, ethnic group identification, physical disability, mental disability, medical condition, genetic condition, marital status, sex,
gender, gender identity, gender expression, genetic information or sexual orientation in any of its policies, procedures or
practices; nor does the District discriminate against any employees or applicants for employment on the basis of their age. 
This nondiscrimination policy covers admission, access and treatment in District programs and activities - including
but not limited to academic admissions, financial aid, educational services and athletics - and application for District employment.
 Get Social:
BearFacts Student eNewsletter is a publication from the office of Student Life, Equity & Engagement Programs.
The purpose of the BearFacts bulletin is to provide students with information about SRJC activities, engagement opportunities, and important deadlines
and to promote student retention and success.
All submissions can be emailed to the Student Graphic Artist/BearFacts Editor, bearfacts@santarosa.edu.
Submissions may be edited for length & clarity.